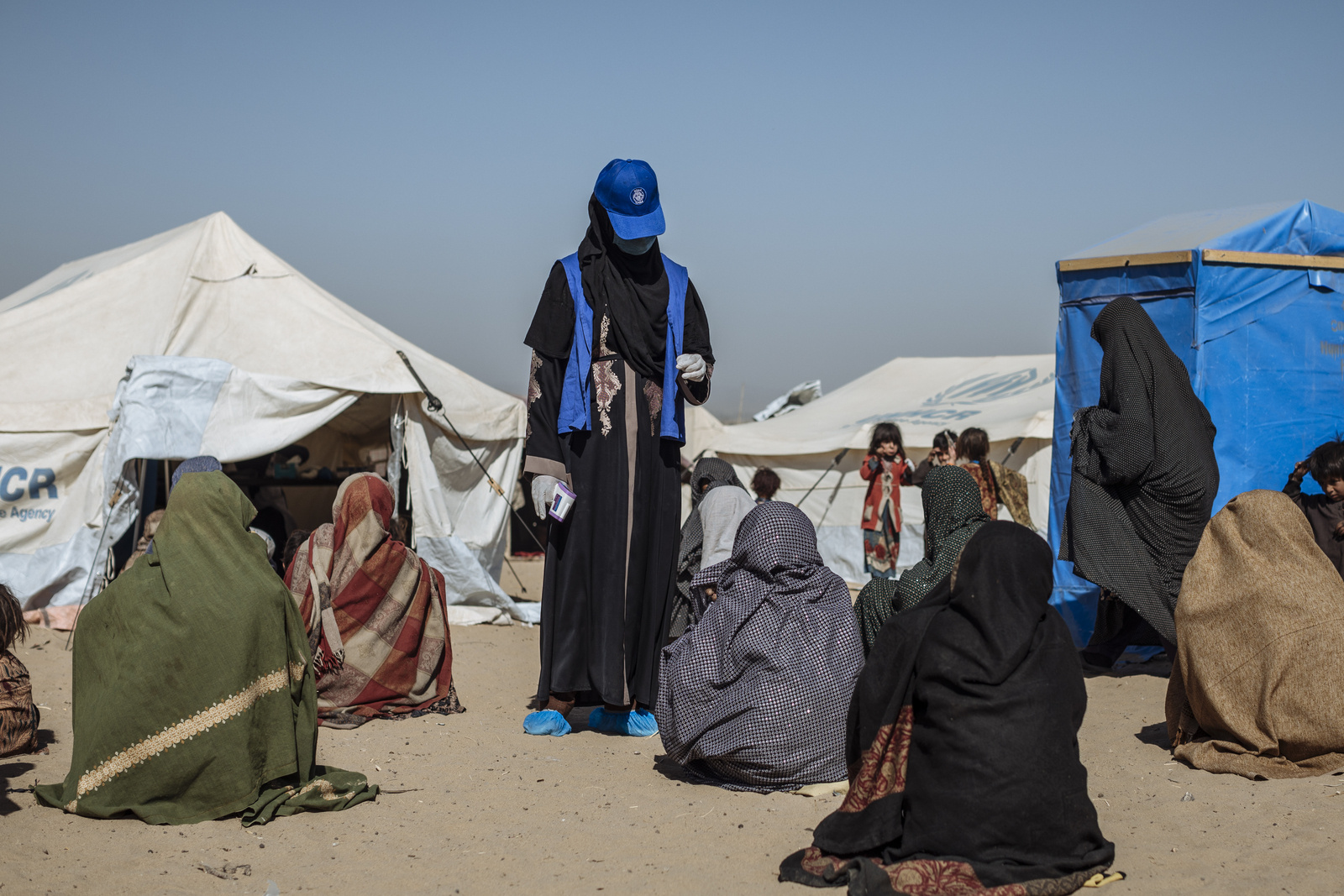 Miriam is one of the over 5.5 million internally displaced in Afghanistan; she lost three sons in the recent conflict and has not heard from her remaining living son since he left home to seek a job abroad two months ago. "Being so uncertain about his fate and whereabouts is painful," Miriam told an IOM worker with tears streaming down her face. Miriam, and many others like her, are dependent on IOM's Humanitarian Assistance Programme.
IOM's operations in Afghanistan continue across multiple provinces since the heart-wrenching events of August witnessed worldwide in the news and on social media. More than 630,000 individuals have been newly displaced by conflict this year; almost half of whom left their homes since July and an additional 28,000 have been displaced by disasters.
IOM has maintained a consistent presence in Afghanistan since 1992 through conflict, humanitarian crises, and natural disaster, and we remain committed to supporting the Afghan people, men, women, and children alike, with their immediate humanitarian needs as the first concern. IOM has launched an urgent appeal for USD 24 million to scale up its response to the most pressing, life-saving needs. At this stage, IOM is providing emergency shelter and core relief items to Afghans who have been displaced from their home jointly with the World Food Programme allowing families to receive essential food and non-food items together.
IOM also delivers development and community stabilization programming to support people on the move across Afghanistan. This includes health services, including primary healthcare, reproductive healthcare, COVID-19 response, and mental health support; protection case management and monitoring; support to small businesses; disaster risk reduction; and holistic community development interventions supporting stabilized communities and bolstered resilience.
IOM refuses to abandon the people of Afghanistan, and we are thankful we are not alone in our commitment. As the events in August unfold with scenes of despair and desperation, the US public showed concern, care, and support.
Last year, 2020, marked a record high for US private sector and philanthropic individuals' charitable contributions. The resilience and responsiveness of the American people to increased and widespread needs throughout the ongoing COVID-19 pandemic is encouraging and inspiring. As the need persists, we are confident the response of the US public will as well.
If you are interested in supporting the meaningful, crucial work of IOM in Afghanistan, please contribute HERE.