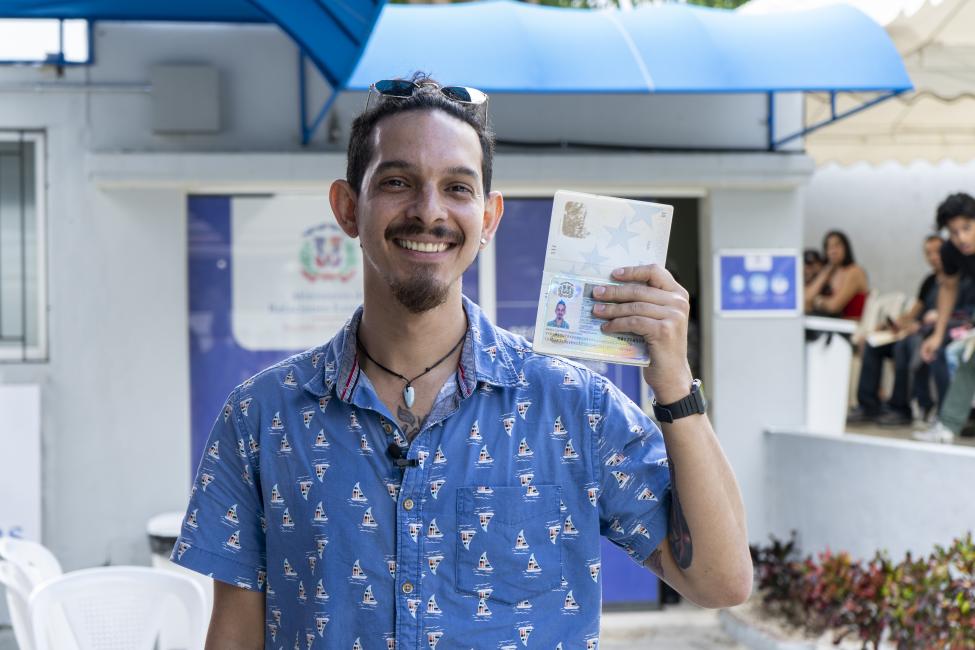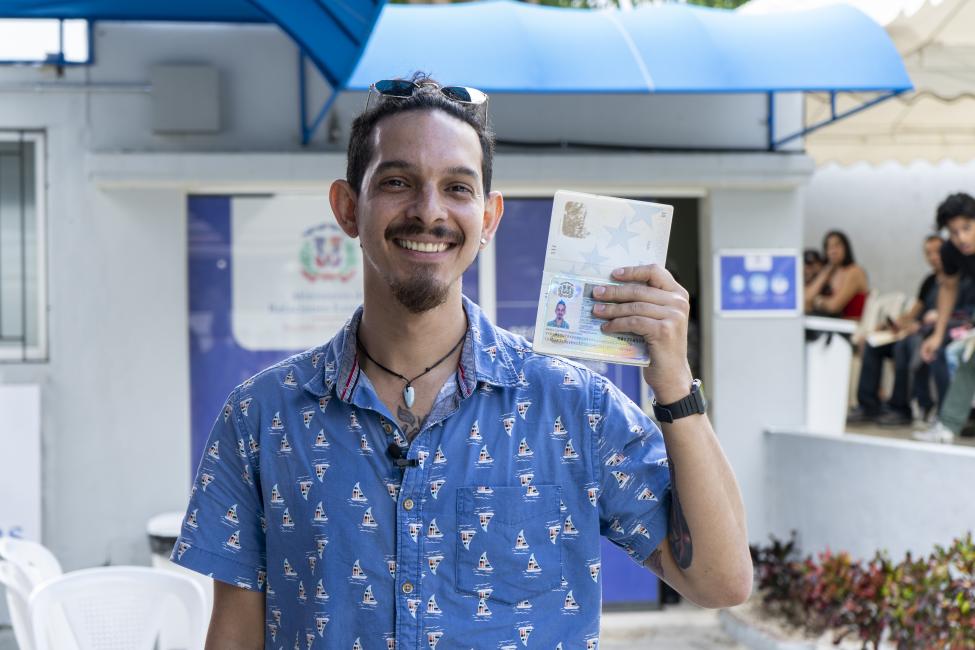 Nearly 40% of Venezuelans in the Dominican Republic are one step closer to gaining regular status.
The partners of the Interagency Coordination Platform for Refugees and Migrants from Venezuela (R4V) in the Dominican Republic salute the national government for the achievements made during the first year of implementation of the Normalization Plan for Venezuelans (PNV), which seeks to guarantee access to the regularization of Venezuelans living in the country.
To date, more than 40,000 Venezuelans have registered with the PNV and 17,000 have already received their visas (the majority as temporary workers) and thousands of others continue to go through some of the three phases of the plan.
Dominican Republic is the first recipient country of the Venezuelan population in the Caribbean and the eighth in Latin America. Of the more than 5 million people who left Venezuela for neighboring countries in the region, nearly 116,000 chose to seek safety and new opportunities in the Dominican Republic.
Since the start of the PNV in April 2021, the R4V National Platform in the country, co-led by the International Organization for Migration (IOM) and the United Nations High Commissioner for Refugees (UNHCR), in coordination with 15 partner organizations , has accompanied and supported the efforts of the Dominican government to facilitate the access of the Venezuelan population to regular stay, which will translate into better access to basic rights such as health, job opportunities in the formal market and education.
To facilitate the implementation of the PNV, an alliance has been consolidated with eight community organizations of Venezuelans in various cities of the country, which operate the Free Orientation Windows (Ventanillas de Orientación Gratuita), in which information and orientation about the process is provided, and where information is received. documentation of those who apply to the PNV.