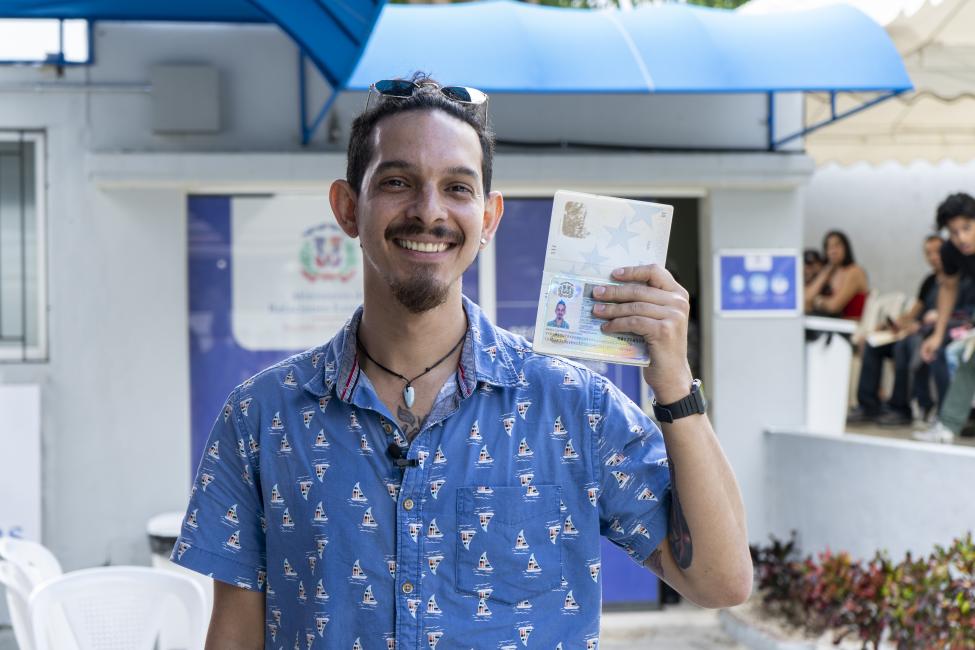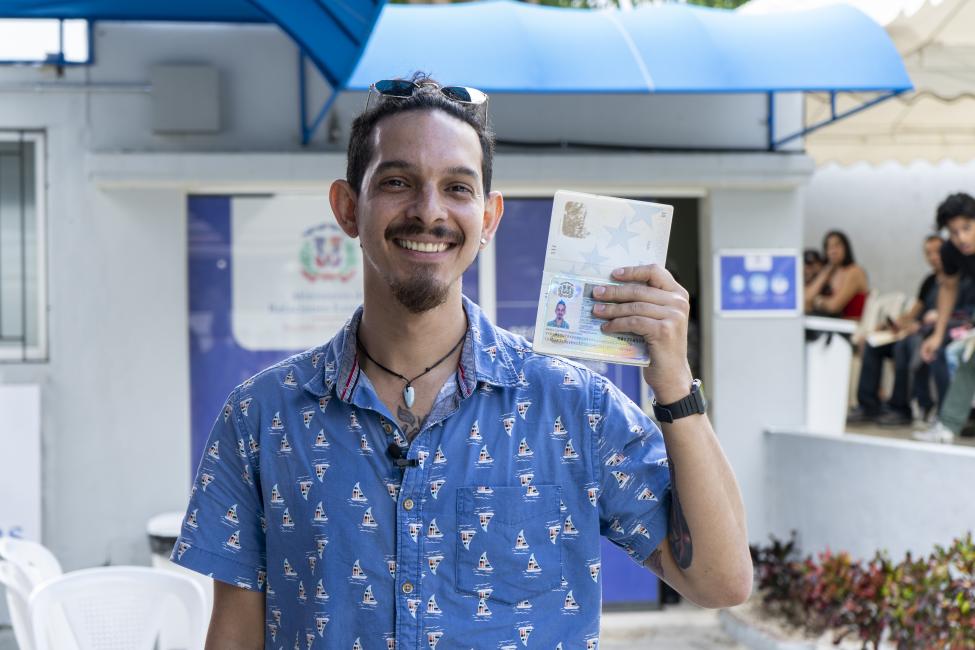 Nearly 40% of Venezuelans in the Dominican Republic are one step closer to gaining regular status.
The partners of the Interagency Coordination Platform for Refugees and Migrants from Venezuela (R4V) in the Dominican Republic salute the national government for the achievements made during the first year of implementation of the Normalization Plan for Venezuelans (PNV), which seeks to guarantee access to the regularization of Venezuelans living in the country.
To date, more than 40,000 Venezuelans have registered with the PNV and 17,000 have already received their visas (the majority as temporary workers) and thousands of others continue to go through some of the three phases of the plan.
Dominican Republic is the first recipient country of the Venezuelan population in the Caribbean and the eighth in Latin America. Of the more than 5 million people who left Venezuela for neighboring countries in the region, nearly 116,000 chose to seek safety and new opportunities in the Dominican Republic.
Since the start of the PNV in April 2021, the R4V National Platform in the country, co-led by the International Organization for Migration (IOM) and the United Nations High Commissioner for Refugees (UNHCR), in coordination with 15 partner organizations , has accompanied and supported the efforts of the Dominican government to facilitate the access of the Venezuelan population to regular stay, which will translate into better access to basic rights such as health, job opportunities in the formal market and education.
To facilitate the implementation of the PNV, an alliance has been consolidated with eight community organizations of Venezuelans in various cities of the country, which operate the Free Orientation Windows (Ventanillas de Orientación Gratuita), in which information and orientation about the process is provided, and where information is received. documentation of those who apply to the PNV.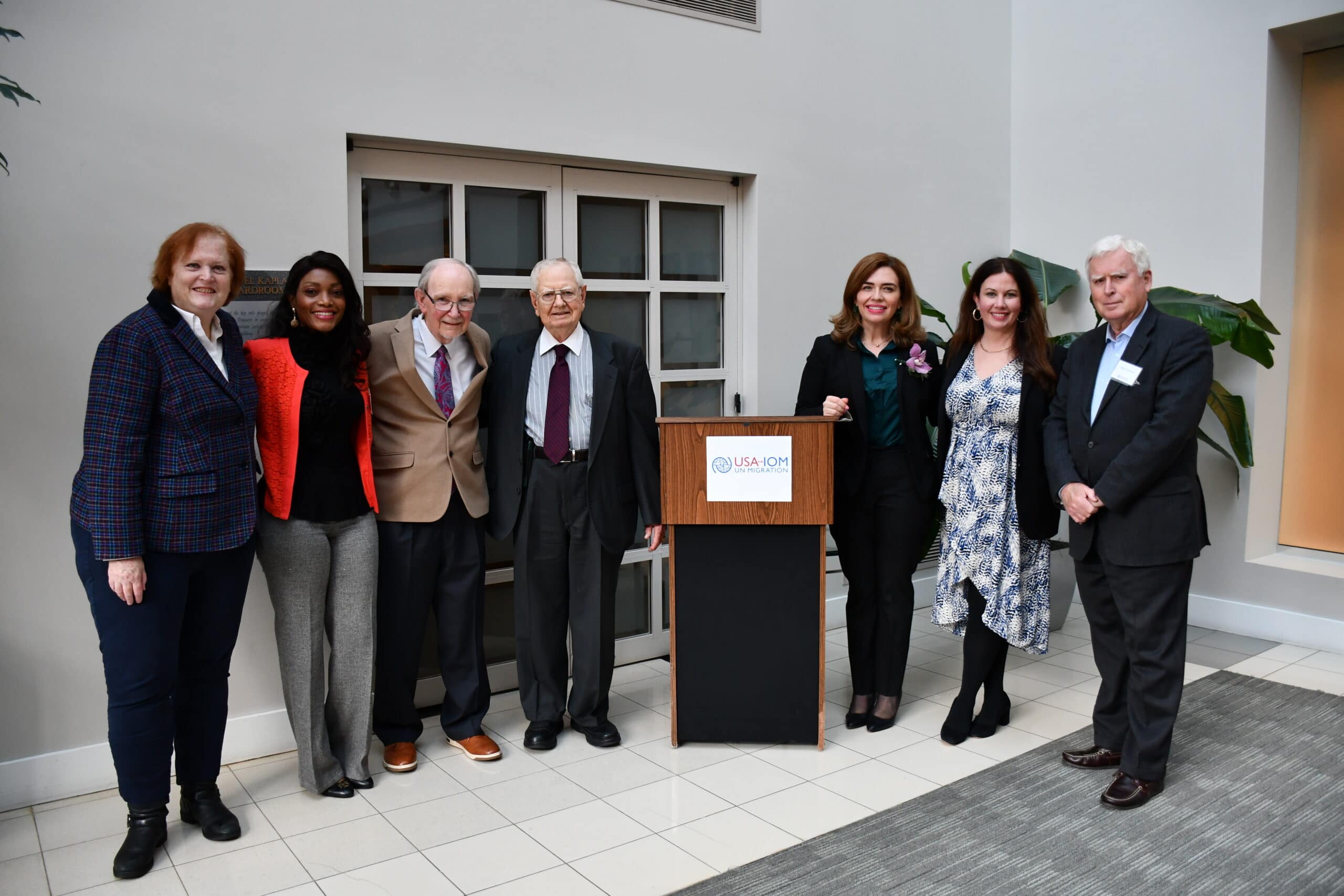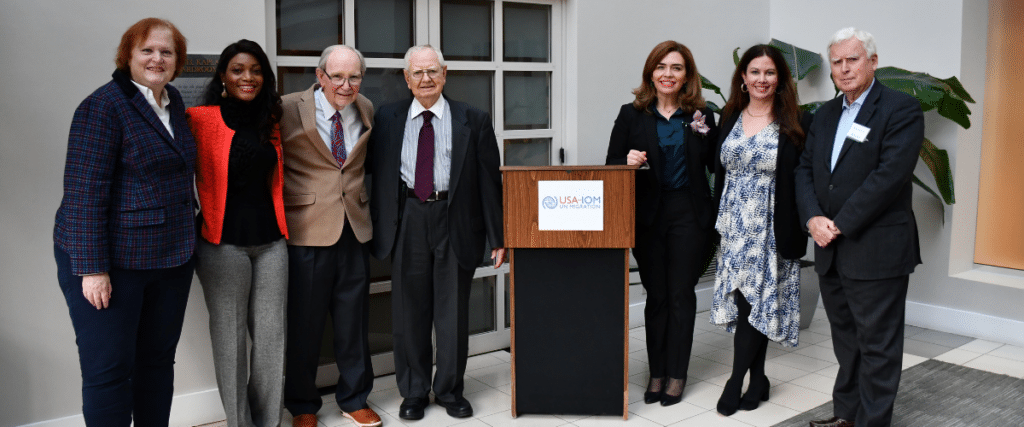 New Era with a new Leadership at USA for IOM 
USA for IOM celebrates the installation of the New Chairman of the Board Luca Dall'Oglio and USA for IOM President and CEO Maria Moreno. Luca Dall'Oglio has worked with IOM UN Migration for more than 30 years, most recently serving as Chief of Mission at IOM Washington as well as the CEO of USA for IOM. Ms. Moreno previously served as the Head of Operations of USA for IOM for the past 10 years. 
We also express our deep gratitude for the service our retiring board members James N. Purcell Jr. as Chairman of the Board and Arthur "Gene" Dewey as Vice-Chair that served in our board for more than a decade. Prior to joining the board, Mr. Purcell led modern U. S. refugee and migration policy, management, and programs to other major international refugee and humanitarian organizations such as the International Organization for Migration (IOM), as director-general from 1988 to 1998.  Mr. Dewey's career includes serving as of Deputy United Nations High Commissioner for Refugees in Geneva and Assistant Secretary of State for the Bureau of Population, Refugees and Migration. 
For their devotion to migrant and refugee rights, the Board voted unanimously to appoint them as Board Members Emeritus.   
Joining USA for IOM as new board members are Anne C. Richard and Dominick Muracco III.  Anne Richard served as Assistant Secretary of State for Population, Refugees and Migration during the Obama Administration. She currently teaches at Georgetown University and serves as the Freedom House Distinguished Fellow and Afghanistan Coordination Lead.  
Mr. Dominick Muracco III has a diverse experience as a legal and compliance professional as a federal and state prosecutor, litigator, in-house corporate attorney, and government lawyer. Currently he is the Chief Compliance Officer, Vice President and Associate General Counsel at Hertz.  
 For more news on our work, please follow us on: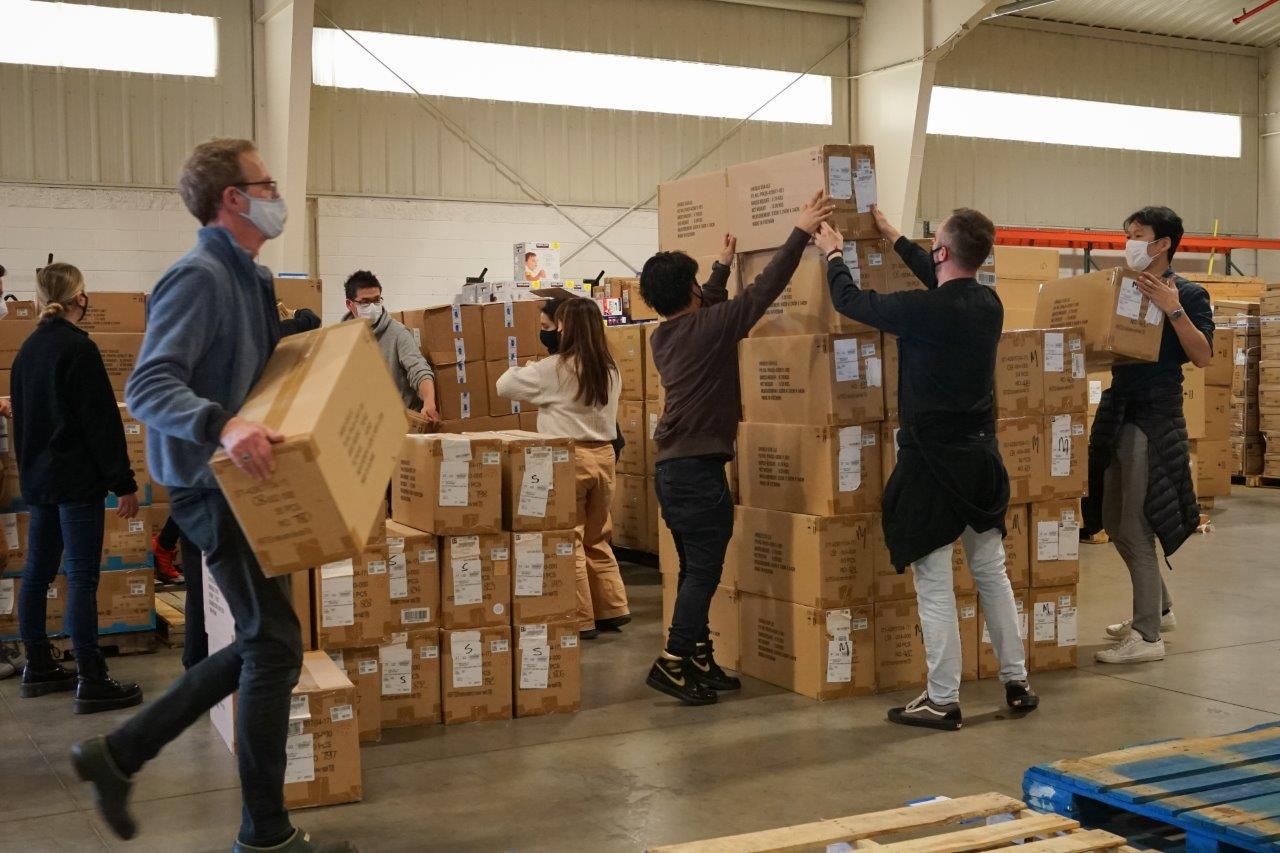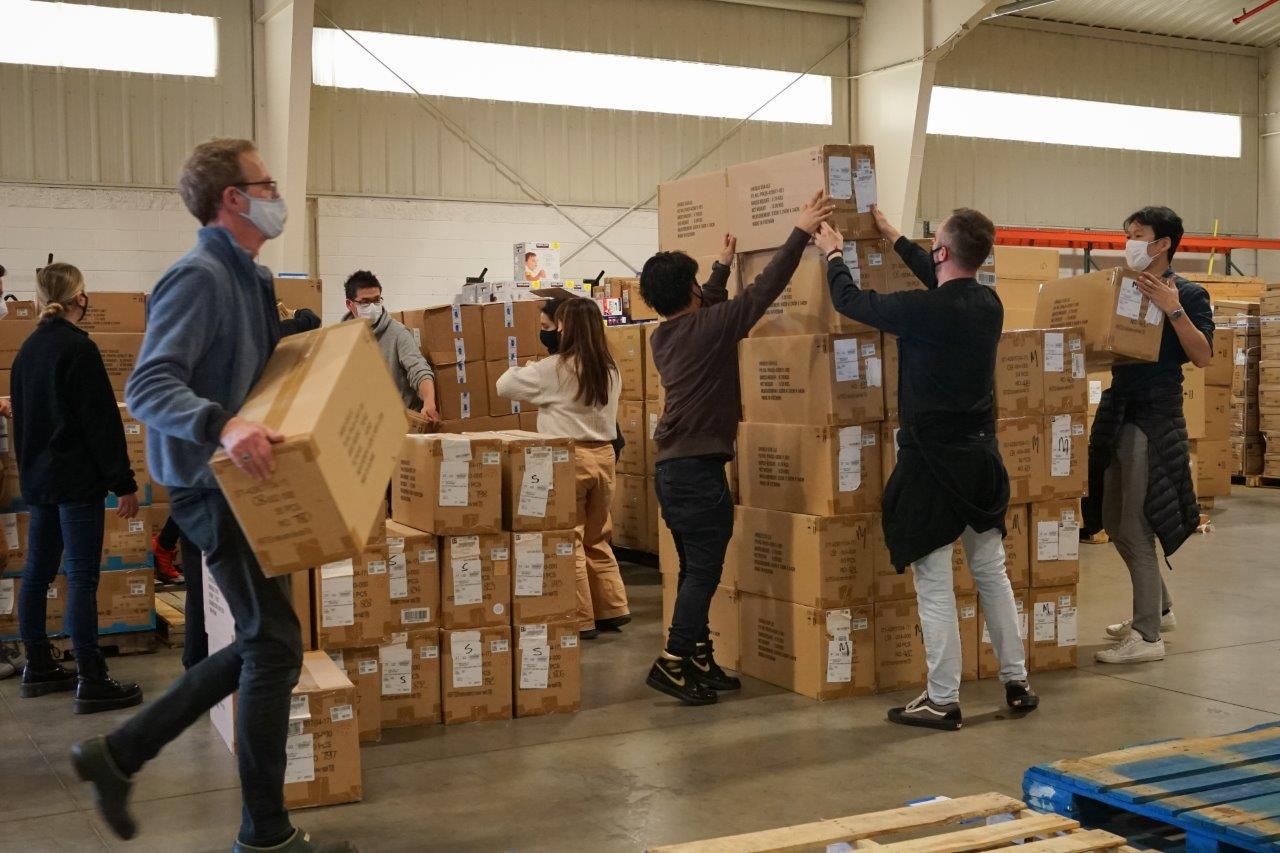 Millions of Afghans have been displaced from their homes due to decades of conflict, natural disasters, and political and economic upheaval. Over one million have been displaced just in the past year alone.
Since August 2020, IOM has organized the dignified and orderly travel of more than 60,000 Afghan evacuees from temporary housing locations in the United States to their final destination cities across the country. Many arrived to an unfamiliar place just in time for winter's freezing temperatures and with only the clothes on their backs.
Upon realizing the urgent need for more adequate gear, USA for IOM partnered with UNIQLO to deliver over 16,000 articles of winter clothing to Afghans in need. Through its "Warmer Together" philanthropic campaign, UNIQLO also matched their customers' contributions to further their support for displaced families.
This week, the humanitarian community convened to raise awareness of the particular needs inside Afghanistan. Over 24 million people – more than half the population– require lifesaving assistance, and the consequences of inaction will be swift and severe, and difficult, if not impossible, to reverse.
With over 760 staff operating across the country, IOM teams are providing critical shelter support to help the most vulnerable families survive the harsh winter season. Mobile health teams have been deployed to some of the hardest-to-reach areas in an effort to shore up the country's fragile health care system. As cross-border movements continue, IOM continues to provide assistance to returnees at key border points and IOM-managed reception centers.
As IOM's nonprofit partner, USA for IOM supports the operations of IOM globally by raising awareness and fostering philanthropic partnerships like the one with UNIQLO. USA for IOM continues to urge for solidarity with the Afghan people and calls on support from individuals, foundations and corporations interested in contributing resources reflective of their philanthropic priorities and our shared values.
To support IOM's work in Afghanistan: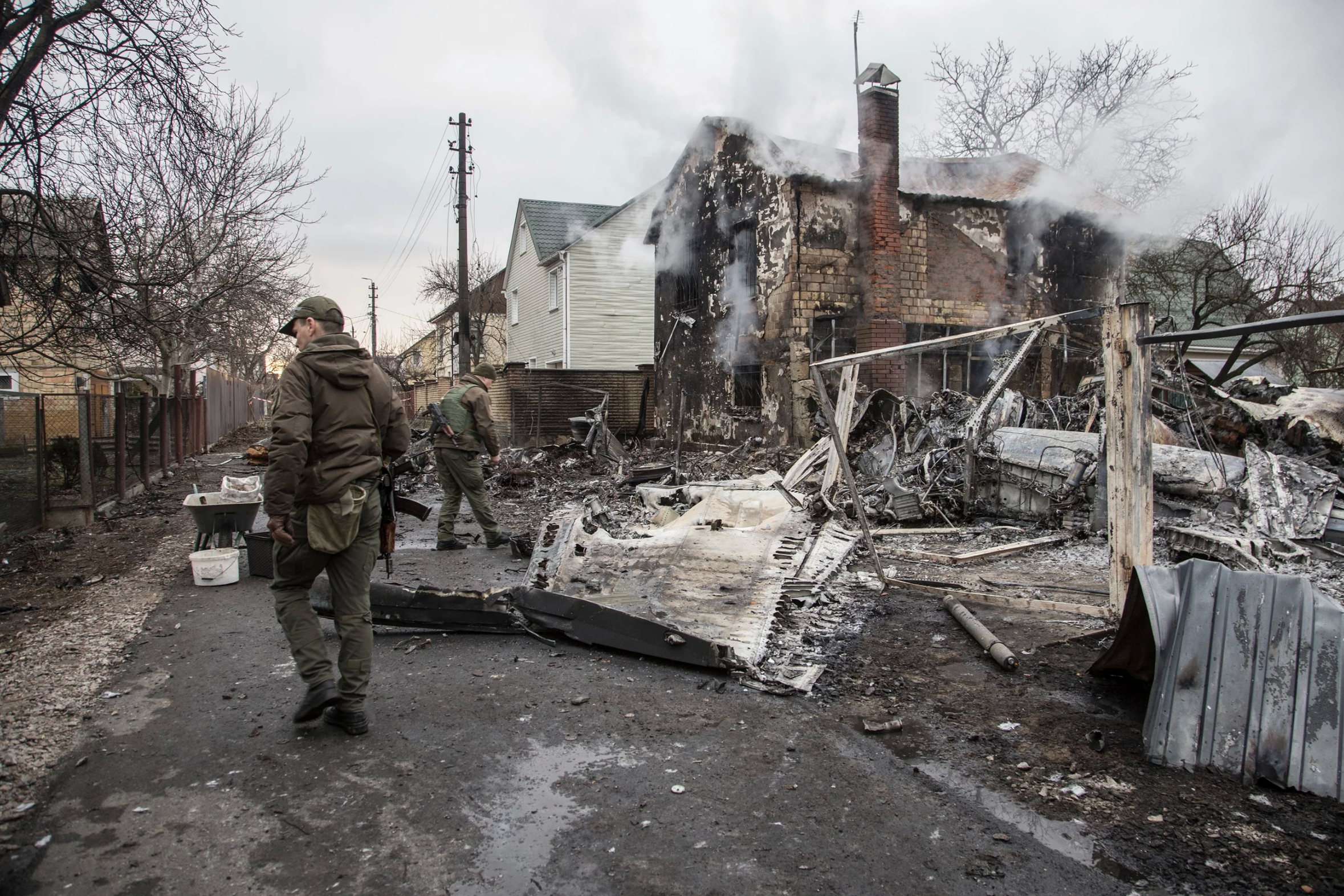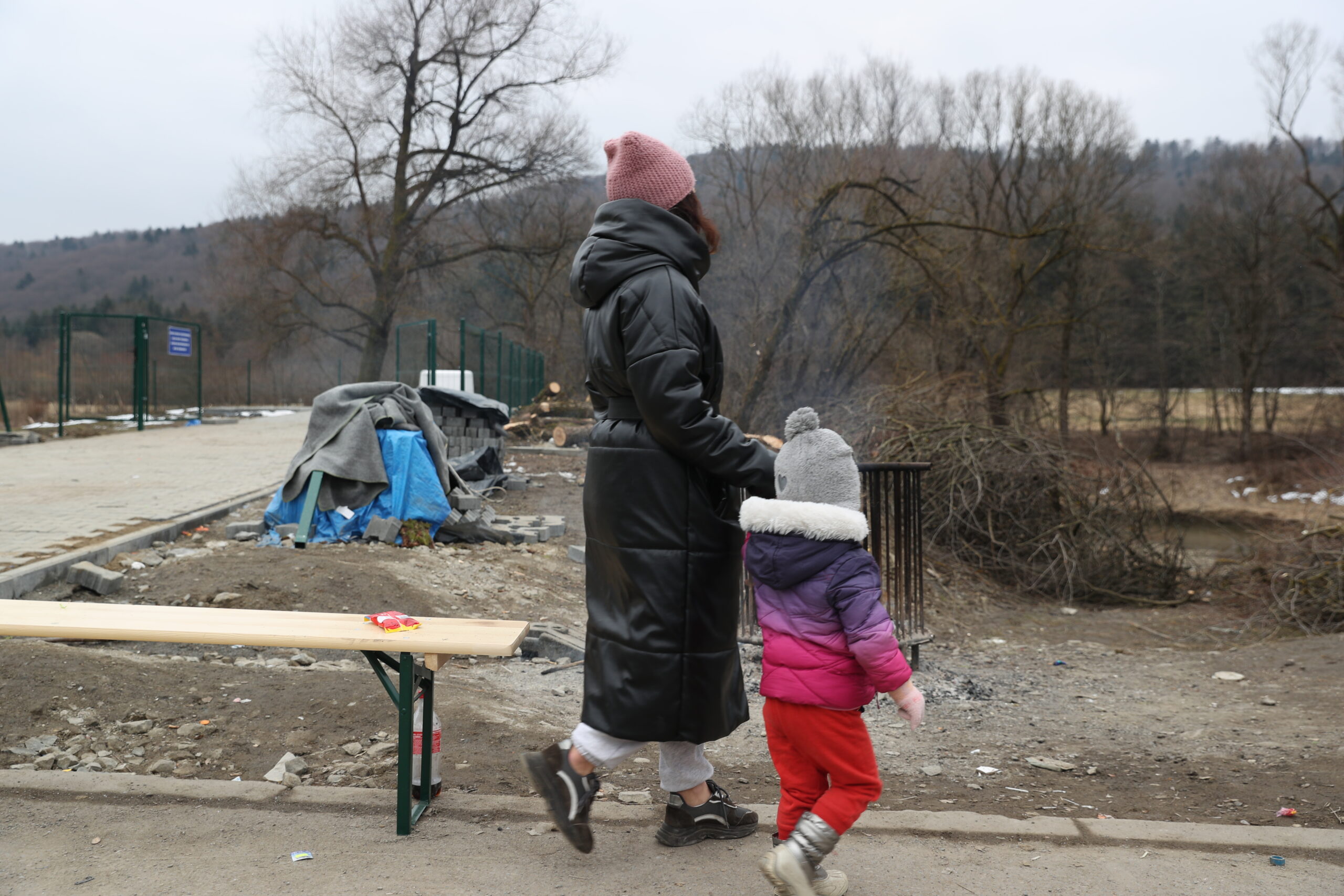 Belief is all that is left
My name is Daria, and I'm a local staff with IOM Ukraine in Kharkiv. I have been both a direct witness to, and a victim of the vast human tragedies that have unfolded since conflict overwhelmed my homeland.  
I joined the humanitarian field in 2014, when Russia annexed Crimea, and backed separatists in Donetsk and Luhansk. My journey in this line of work began in Mariupol, a city that rose from the ashes after the events of 2014 and has succumbed once more to the flames in 2022.  
Since the outbreak of hostilities in 2022, the city has been blockaded, deprived of food, water, heating, and gas, its communications from the outside world severed. Like many Ukrainians, I have relatives who fled to Mariupol following the fall of Donetsk in 2014. Right now, I have no idea whether they are dead or alive.  
The latest fragment of information I received about the city came on 1 March. A friend reported to me that Mariupol was suffering from acute food shortages, and from desperation-induced looting. Blocked from any outside supply lines, people were collecting drinking water from filthy puddles, and were under constant shelling. Two green corridors for the evacuation of civilians were the only hope for those who had remained in the city. But when people tried to leave, the shelling continued.  
At 5:00 a.m. on 24 February, I received the most terrifying phone call of my life. I was told that "the offensive had begun" and Kharkiv, where I was living, was one of the cities that had been struck first. It is one of the largest cities in Ukraine, with 2 million inhabitants. The city is oriented around a vast central Liberty Square and has a rich cultural history. As of 7 March, history is all that remains.  
I am certain that we will rebuild our Kharkiv and our country. In times of great despair and pain, when the lives of one's friends and family, when one's own life, may be snuffed out in an instant, belief is all that is left.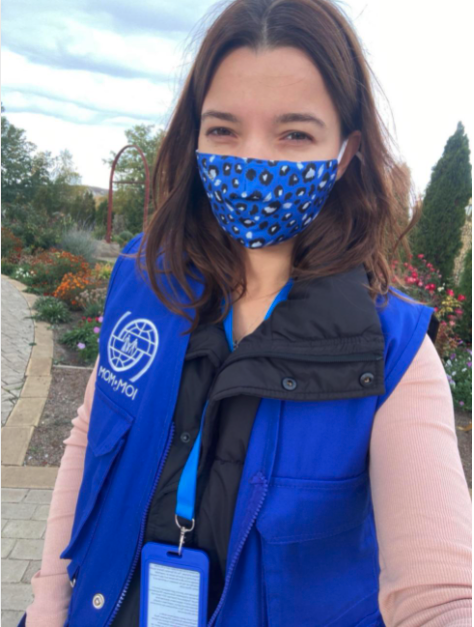 I have worked with internally displaced persons and refugees for seven years. In that time, I have encountered plenty of people for whom their home is their anchor. There are those who I have seen drown in the tempestuous waves of conflict, weighed down by their attachment to where they live. I love my parents, but I have led my own, itinerant, life for some time now. I have a responsibility not only to my family, but to others also – to my co-workers, and my friends.  
On the morning of 25 February, I left in the direction of Dnipro, where my colleagues were at the time. I felt a great sense of responsibility for these people also. Half-an-hour before curfew ended, I loaded everyone I could into the car, with whatever belongings we could gather at such short notice, and drove off into the unknown. The original plan was to drive to Dnipro; on the residential road I planned to take out of the city, shelling began. Trying to pass through was futile; returning home even more so.  
A spontaneous decision was made to head in the direction of Poltava and then on to Dnipro afterwards. It soon became clear, however, that there wasn't enough gas for the entire trip. I had five people in the car, one of them just five months old. I couldn't risk getting stuck on the road somewhere and, unable to find a gas station in Poltava, we decided to go to the town of Kremenchuk, hoping to find fuel for our onward journey.  
The wild traffic on the road. The not knowing where or when that fateful shell will fall. The overall listless suspension of my emotional state. And the general hopelessness of everything. Due to all of these things and many more, I found myself wanting to lie and look at the ceiling for hours on end after the hard road to Kremenchuk. I did not want to try to break through to Dnipro. My colleagues were of the same mind.  
And so, a new chapter of my life began, by chance, in Kremenchuk. My desire to stay a few hours in that city soon turned into a need to stay for weeks. Kremenchuk has become a hub for people who fled eastern Ukraine – a point of transit on the way to the west and away from the advancing Russians.  
Since food and medical supplies are no longer delivered to Kharkiv region, people who have managed to escape are coming to Central Ukraine to catch their breath, fill up their car, and sleep for at least an hour without the piercing sound of air raid sirens. Some of those who have managed to escape stay here in Central Ukraine, with no opportunity to go further.  
Ukraine is the largest country in Europe. In peacetime, the road from east to west took a day. Due to the shelling, the fuel shortages, and the heavy traffic, the same journey now takes the best part of a week.  
As for Kremenchuk, I can't help but marvel at the solidarity on display in such a time of crisis. Until 24 February, the small town in central Ukraine had never seen anything like this deluge of desperate, displaced persons. Since then, more than 12,000 people have come to the town. Many more have passed through. At the time of writing, there are six sites ready to offer overnight or indefinite shelter. Locals carry clothes, food, hygiene products, mattresses, blankets, and pillows for new arrivals. Several bank accounts have been set up to raise funds for the needs of the displaced.  
I know for sure that in nearby towns such as Kryvyi Rih, Oleksandria and Poltava – which have similarly become transit hubs for thousands – vast and unprompted humanitarian action is taking place. By the efforts of the concerned townsfolk, everyone's basic needs are being met and they are being offered a roof over their head. Still, everyday more people arrive. 
The city continues to function, and supplies of food, medicine and gasoline are available; however, the rate of consumption has increased and now, with each new day of the war, one finds more and more empty supermarket shelves and medicines out of stock.  
Defiantly, I believe we will make it through this war. Belief is all that is left.  
By Daria Rumiantseva, IOM Ukraine 
IOM is on the ground supporting the people from Ukraine. Join us providing humanitarian aid to the people of Ukarine.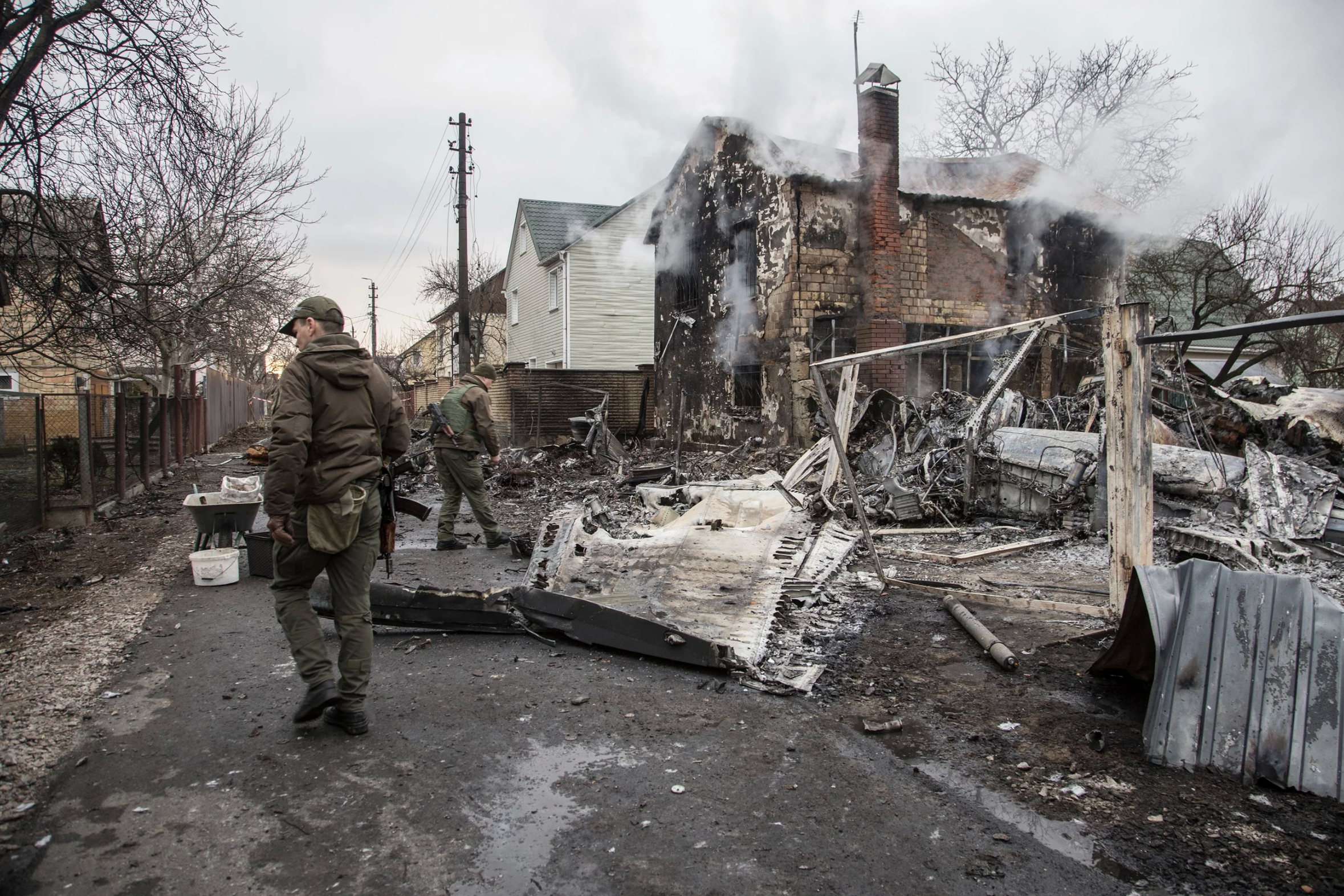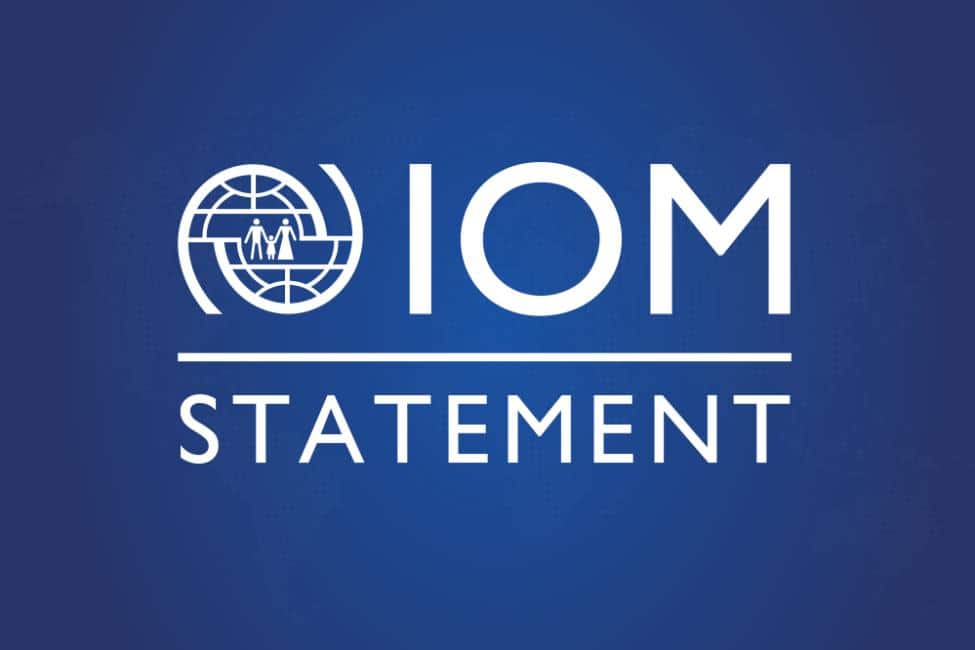 Geneva – We are extremely worried about the escalation of military action in Ukraine and the deteriorating humanitarian situation. 
We reiterate the United Nations Secretary General António Guterres' call for an immediate cessation in hostilities and the protection of civilians and civilian infrastructure. 
Eight years of conflict in Ukraine have displaced over 1.4 million people who now rely on assistance to meet their daily needs. This escalation will only deepen the humanitarian needs and compound the suffering of millions of families. 
IOM, alongside the United Nations and the humanitarian community, is committed to staying and delivering vital assistance to the people of Ukraine and stands ready to respond to the emerging humanitarian needs in the country and the region, in close coordination with governments and partners. 
We will continue to operate in a neutral and impartial manner, prioritizing the humanitarian imperative. 
Source: IOM Global website 
IOM is on the ground supporting the people from Ukraine. Join us providing humanitarian aid to the people of Ukarine.
*USA for IOM is a registered 501(c)(3), all donations are 100% tax-deductible.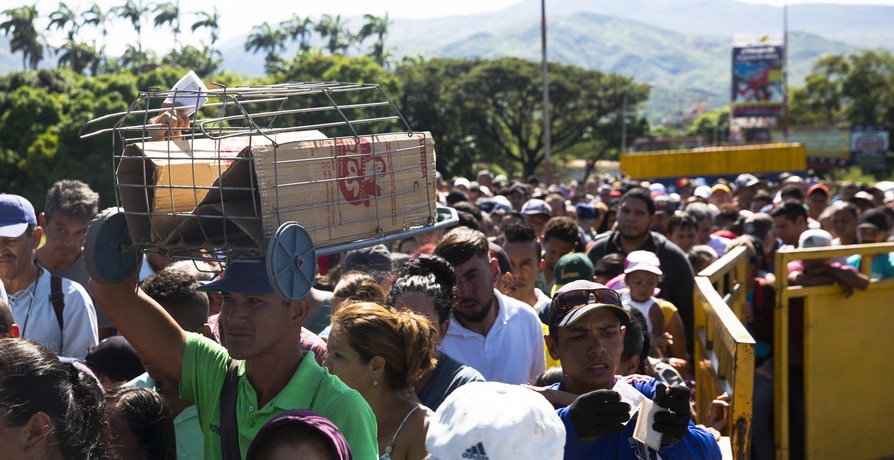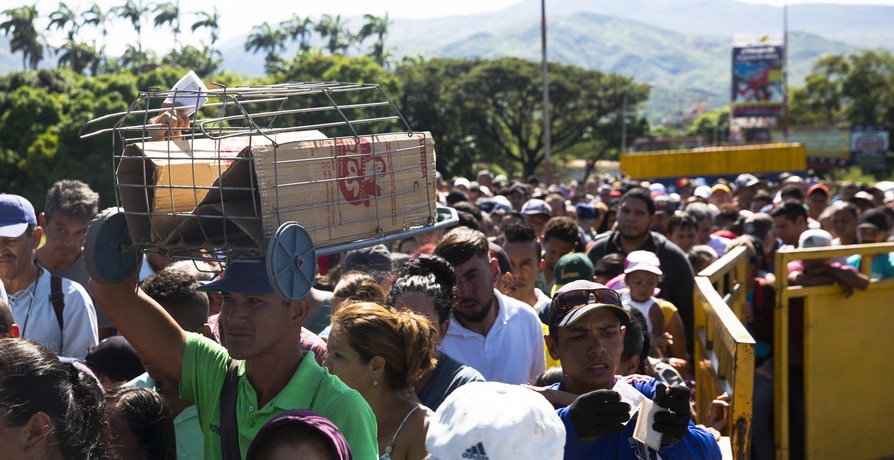 The latest special issue of the Harvard Data Science Report explores the critical part data science plays in helping understand migration while also helping displaced persons by combating misinformation surrounding migration.  
This collaboration showcases the importance of data science in the more significant move to help those displaced and migrating. Members of our team participated in different articles on this issue, and we invite you to read them to explore this further: 
— Our Board Director, Tolu Olubunmi, shares her immigrant story in the article When Lions Write: An American Immigrant Story. This genuinely inspiring testimony lets us fully comprehend the importance of hope as a critical factor for migrants to make a difference and create the lives they want and deserve.
— Co-Editors Liberty Vittert and Rita Ko explore integrating academic and industry exploration of multiple aspects of forced displacement and world migration in the article "How Can Data Science Revolutionize Humanitarian Crises?. With 82.4 million forcibly displaced people, new approaches to the global refugee crisis are vital to combat the hostile rhetoric around human mobility, especially during the COVID-19 pandemic. 
— Last but not least, in the article "How can improved data and information systems be applied more universally to the growing list of life-threatening human crises we now see around the globe and those that will inevitably follow?" James N. Purcell, our board chairman, explores the role of humanitarian aid in the article The Humanitarian Journey: From Root Causes to Recovery.
Collaborations like these, in which institutions create spaces for discussion, are integral to successfully help those in greatest need and successfully build a better future for all. In this case, migration showcases the significance of human mobility both historically and now and increases awareness on how much we have to learn from people on the move in facing the challenges of the world today.  
We invite you to read the complete issue here for more information! 


Haiti's geography increases exposure to disasters such as tropical storms, hurricanes, and earthquakes. These disasters generate destruction of both infrastructure and agricultural areas. In addition to Haiti's geographic characteristics, socio-political challenges have deteriorated the nation's security and have caused both an increase in the urban population and in the irregular migration of Haitians in the region. Because of such factors, Haiti is considered the most vulnerable country in Latin America and the Caribbean, and the 18th most vulnerable country in the world (INFORM Index 2021). 
On the morning of January 24, Haiti recorded two aftershocks of 5.6 and 5.4 increasing the death toll and number of those injured since the 7.2 magnitude Earthquake in August last year. Haiti is a nation deeply in need of international aid focused on sustainable recovery and disaster prevention.  
IOM, together with both governmental and non-governmental partners, is committed to addressing immediate and long-term disaster and mobility-related challenges in Haiti by the root causes of irregular migration, reducing forced movement and the vulnerability of affected and at-risk population, building resilience to identified risks and mainstreaming migration in development agendas and policies. 
In December 2021, IOM launched a Crisis Response Plan aiming to: 
– Save lives and respond to needs through humanitarian assistance and protection 
– Address the drivers and longer-term impacts of crises and displacement through investments in recovery and crisis prevention 
– Strengthen preparedness and reduce disaster risk 
– Contribute to an Evidence-Based and Efficient Crisis Response System 
Achieving these goals and aiding the recovery of the more than 310,000 people impacted by the most recent disasters requires around USD 87 million.  
USA for IOM plays a critical role in mobilizing resources from individuals and the private sector in the United States to support IOM's work around the world, and by doing so, aids thousands of vulnerable people, like Haitians, affected by disasters. You can read the full response plan HERE:   



National Hispanic Heritage Month 2021
In honor of National Hispanic Heritage Month, USA for IOM would like to acknowledge two philanthropic organizations with an unwavering eye on financing long-term results and building leadership within Hispanic and Latino communities in the U.S and abroad. 
Citi Foundation, our long-standing partner, has been supporting us to empowering Venezuelan migrants and host communities with entrepreneurship skills, start-up support, and job placement so that entrepreneurs can access sustainable income sources.  
As a leader in US corporate philanthropy, Citi Foundation is setting the standard for private sector engagement and philanthropy in Latin America's largest displacement crisis in modern history. 
 In the summer of 2021, USA for IOM partnered with Concordia for a live conversation on the  Role of Philanthropy in Humanitarian Response, we were honored to have as one of our three speakers, Hilda Vega from Hispanics in Philanthropy.  
She shared the importance of having more Latinos involved in philanthropy decision-making and serving in leader positions.  This representation is vital to ensuring that funds are allocated in a way that serves the Latinx communities. 
The face of America is more diverse than ever, with nearly one in five people in the U.S. identifying as Hispanic or Latino.   
This community embodies the best of the American values, including family, service, community, and this is evident through their leadership and involvement in the philanthropic sector.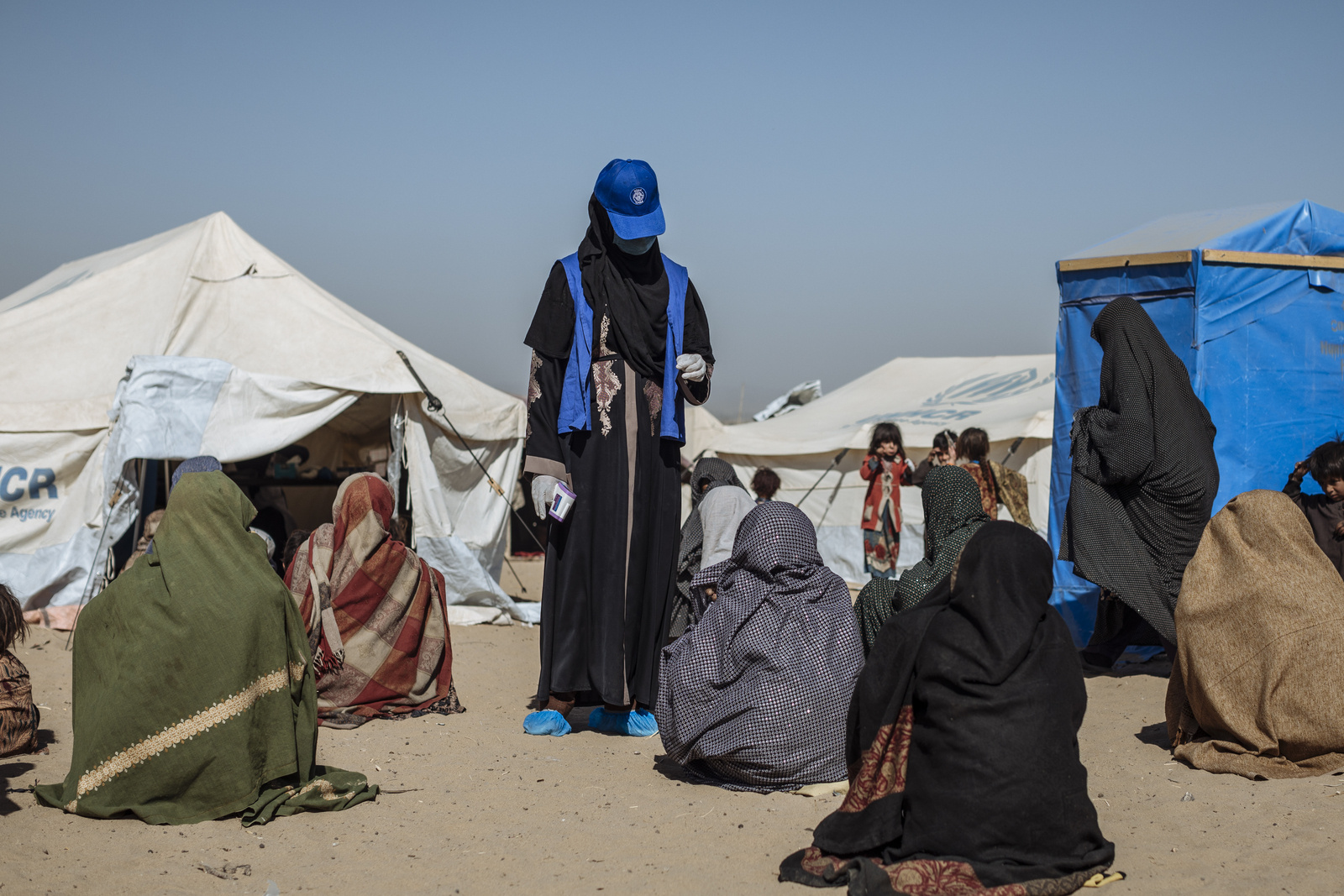 Miriam is one of the over 5.5 million internally displaced in Afghanistan; she lost three sons in the recent conflict and has not heard from her remaining living son since he left home to seek a job abroad two months ago. "Being so uncertain about his fate and whereabouts is painful," Miriam told an IOM worker with tears streaming down her face. Miriam, and many others like her, are dependent on IOM's Humanitarian Assistance Programme.
IOM's operations in Afghanistan continue across multiple provinces since the heart-wrenching events of August witnessed worldwide in the news and on social media. More than 630,000 individuals have been newly displaced by conflict this year; almost half of whom left their homes since July and an additional 28,000 have been displaced by disasters.
IOM has maintained a consistent presence in Afghanistan since 1992 through conflict, humanitarian crises, and natural disaster, and we remain committed to supporting the Afghan people, men, women, and children alike, with their immediate humanitarian needs as the first concern. IOM has launched an urgent appeal for USD 24 million to scale up its response to the most pressing, life-saving needs. At this stage, IOM is providing emergency shelter and core relief items to Afghans who have been displaced from their home jointly with the World Food Programme allowing families to receive essential food and non-food items together.
IOM also delivers development and community stabilization programming to support people on the move across Afghanistan. This includes health services, including primary healthcare, reproductive healthcare, COVID-19 response, and mental health support; protection case management and monitoring; support to small businesses; disaster risk reduction; and holistic community development interventions supporting stabilized communities and bolstered resilience.
IOM refuses to abandon the people of Afghanistan, and we are thankful we are not alone in our commitment. As the events in August unfold with scenes of despair and desperation, the US public showed concern, care, and support.
Last year, 2020, marked a record high for US private sector and philanthropic individuals' charitable contributions. The resilience and responsiveness of the American people to increased and widespread needs throughout the ongoing COVID-19 pandemic is encouraging and inspiring. As the need persists, we are confident the response of the US public will as well.
If you are interested in supporting the meaningful, crucial work of IOM in Afghanistan, please contribute HERE.


Last week, Maria Moreno, Head of USA for IOM Operations, met virtually with IOM's Chief of Mission in Haiti, Giuseppe Loprete, to discuss IOM's ongoing emergency response for survivors displaced by the earthquake in Haiti. 
Their conversation marks 1-month since a 7.2 magnitude earthquake hit the southern region of the country. Haiti is one of the countries most prone to natural disasters in the world. As Chief of Mission, Loprete has worked to ensure that IOM, and our partners, are prepared to respond when disaster strikes and provide long-term recovery support for affected communities.
Day Zero Operations 
Hurricane season in the Caribbean lasts from June to November, and IOM, along with its government and civil society partners, has developed extensive emergency response protocols for when disaster strikes. 
This preparation allowed IOM to mobilize quickly. Within 24 hours, IOM had deployed its team to distribute shelter and hygiene kits, including tarps, blankets, and personal sanitation materials, to those displaced from their homes.  
Lessons Learned from 2010 
After the devasting 2010 earthquake, IOM and its implementing partners dedicated themselves to preparing for the next disaster.   
Haiti developed a national Civil Protection Agency with an extensive network of field officers. This infrastructure allows Haiti to quickly coordinate with state and local bodies when an emergency occurs and has made the country a regional expert in disaster response. 
Meanwhile, IOM has developed mechanisms to act as a first responder to potential displacement events. In Haiti, this includes regularly running emergency operation simulations and mapping shelters and other life-saving resources. 
Another lesson learned from the 2010 earthquake was the importance of building and maintaining trust to humanitarian operations. For IOM, this begins with respecting local knowledge and systems already in place by the government, local associations, NGOs, and community leaders. 
Without these partnerships, IOM would be unable to help those most vulnerable. Loprete explains the reach of IOM, saying, "we cannot stop where the paved road stops. We have to go beyond that. Once we reach those that we think are the most vulnerable, we usually get there and they say to us, 'no, you have to go further, there are people over there who are worse off."  
Overlapping Crises Demand Urgent Action

 
Providing shelter is currently IOM's top priority. Many still do not have a roof over their heads as their homes are being assessed for structural integrity.  
IOM is working to avoid the prolonged displacement experienced in the wake of past disasters and is dedicated to supporting survivors throughout recovery efforts in the coming months and even years.   
"Haiti is facing multiple crises," reports Loprete, including a global pandemic, seasonal hurricanes, and institutional and political crises. He emphasized that this is a moment when we need everyone to come together to do more than recover but to build resilience to face the next crisis. 
How to Make a Difference 
IOM has already distributed 150,000 relief items to 61,000 families in Haiti. Currently, IOM is working to bring these materials the 'last mile' to those in the most remote regions who need them most. You can help by donating to organizations that are working with local partners to lead a sustainable recovery. 
If you would like to support the work UN Migration, please donate here: https://usaforiom.org/fundraising-haiti/. 
_____________________ 
For more live updates on IOM's work responding to global crises, tune in next month for more from USA for IOM's new series, From the Field.