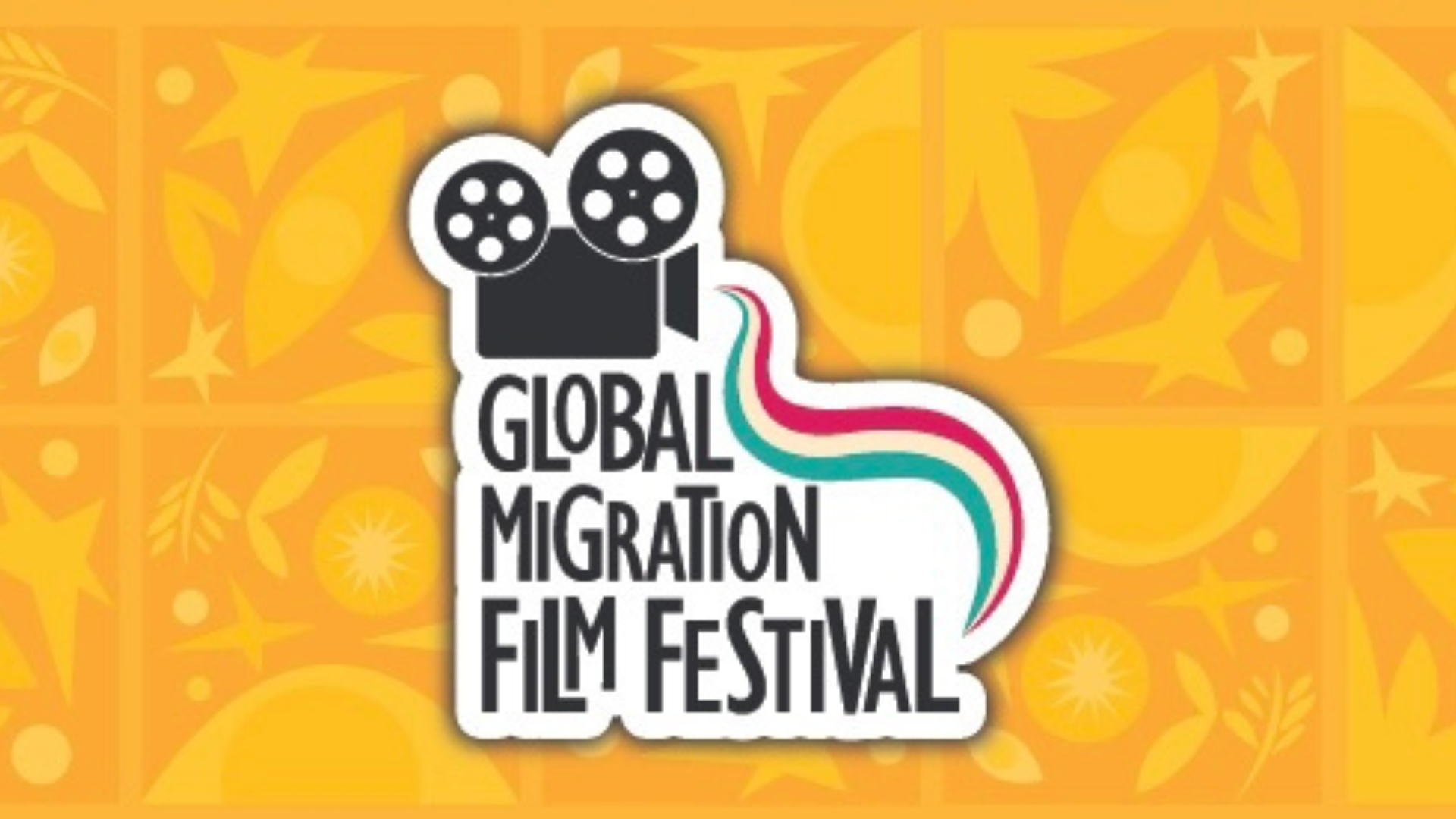 First ever cross-border film festival to spark essential migration conversations
Both Northern Mexico and Southern Texas face unprecedented migration challenges. Finding innovative ways to build understanding and to create solutions across borders is critical. This November, IOM Mexico joins with USA for IOM in presenting the first-ever Global Migration Film Festival (GMFF) to be hosted in both Mexico and the United States.
The groundbreaking event will take place in El Paso, Texas, with the collaboration of the Consulate General of Mexico in El Paso on November 15th at the Philanthropy Theater / The Plaza Theater at 5:30 pm. The feature movie, "Home is Somewhere Else," is written and directed by Carlos Hagerman and Jorge Villalobos. The film shares three heartwarming stories of young people sharing their fears and hopes of living in the United States, told through animation and featuring the actual voices of the migrants behind the stories. The event is free and open to the public. After the screening, there will be a dialogue with IOM Chief of Mission Dana Graber Ladek and film director Jorge Villalobos on the significance of empathetic narratives about migrants.
"Through the GMFF, we aspire to honor and celebrate the genuine contributions migrants make to receiving communities. Films have the power to humanize migrant stories and to help people think about them as agents of positive change," says Dana Graber Ladek, IOM Chief of Mission in Mexico.
The El Paso event is part of a multi-day Global Migration Film Festival (GMFF) hosted by IOM Mexico, which includes eight films to be shown in 14 cities around Mexico. The festival is co-sponsored by USA for IOM. IOM has been organizing Global Migration Film Festivals across the world since 2016. The main objective of these festivals is to leverage the power of cinema to enhance people's understanding of the migration process and to counteract hate speech and xenophobia directed towards migrants.
For more information please contact:
In Mexico, acabezas@iom.int, +52 55 4525 8361
In the USA: Stacey Cohan, scohan@iom.int, + 1 202 445 9344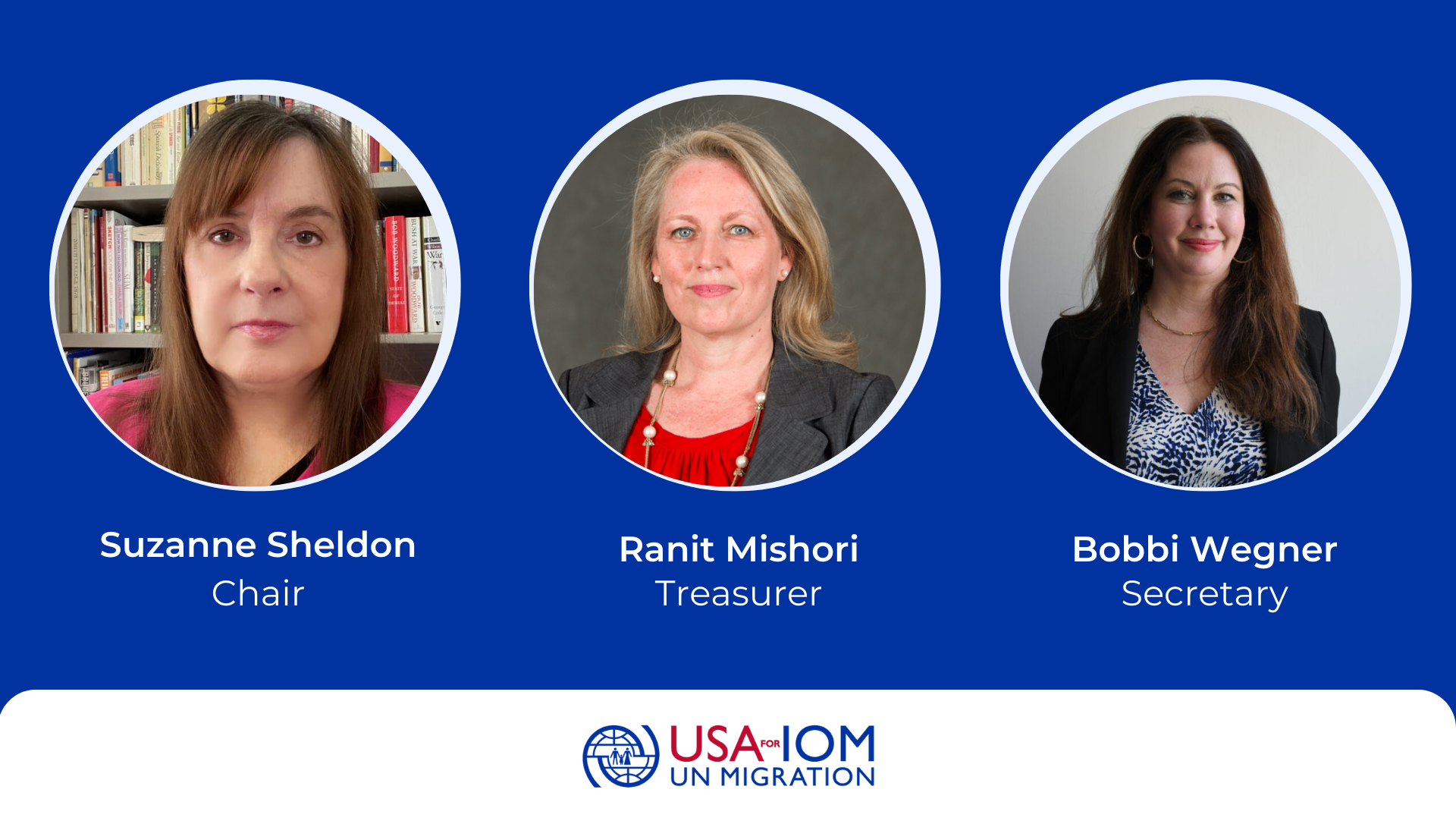 Election of USA for IOM Board Officers
USA for IOM announces the appointment of our new Board Officers who will guide our nonprofit organization into its next chapter to further enhance awareness and spur action and investment for migration initiatives. The role, vision, and insights of our Board Members are pivotal to forward the USA for IOM mission, both in governance and financial stewardship.
USA for IOM celebrates the appointment of: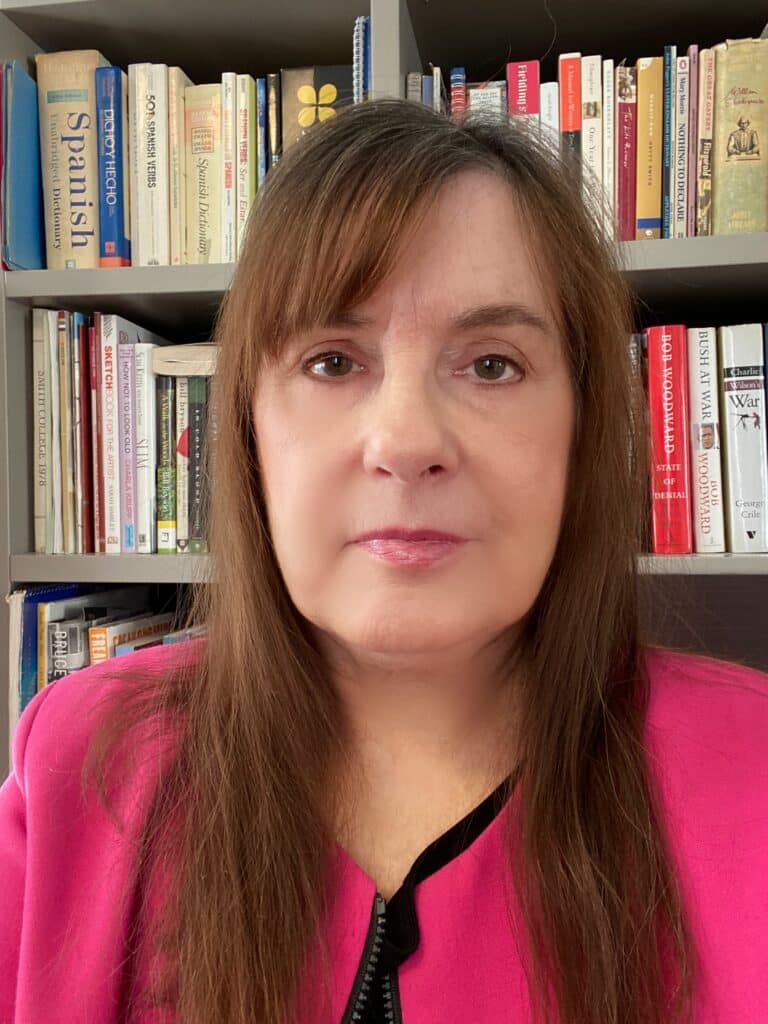 Chair of the Board of Directors, Suzanne Sheldon, was voted in by fellow Board Members. Suzanne Sheldon is a diplomat, lawyer, rule of law and migration policy expert, and Senior Advisor at the U.S. Department of State. Her work has included U.S.-supported life-saving assistance to refugees and vulnerable migrants and leading the team in IOM's New York office (2017-2019) that supported UN member states on the Global Compact for Migration. She will become the Chair effective November 1st, 2023.
Treasurer of the Board of Directors, Dr. Ranit Mishori, is a recognized physician leader and health expert, working at the intersection of medicine, public and global health and human rights. With expertise in the health consequences of conflict and forced migration, she is a scholar on issues related to migration and health. Dr. Mishori currently serves as Georgetown University's Vice President and Chief Public Health Officer. With her experience in overseeing budgets, and handling financial responsibilities while serving on multiple boards, she is well qualified for the Treasurer position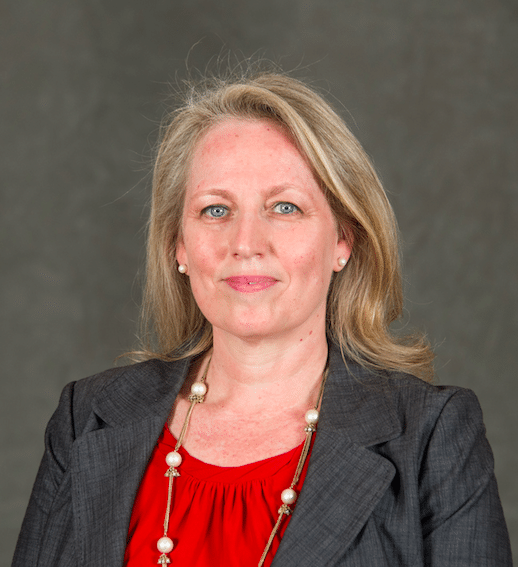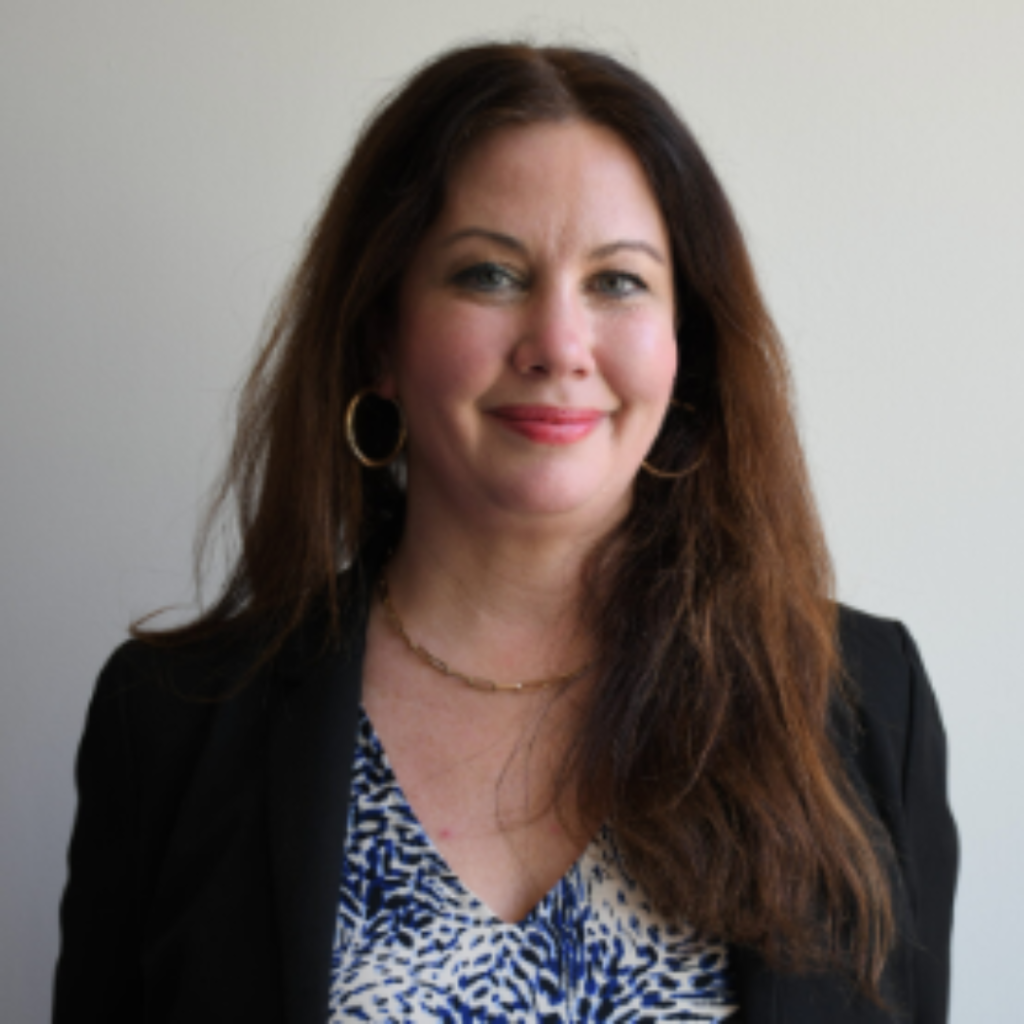 Secretary of the Board of Directors, Dr. Bobbi Wegner  is an experienced psychologist, international speaker, author and advisor focused on helping individuals and organizations feel and work their best together. She is the founder and CEO of Groops which brings experts in group and organizational psychology to the office on an affordable, subscription basis to be accessible to teams across the organization. Dr. Wegner also teaches Motivation, Groups and Culture, and Applied Coaching at Harvard University.
USA for IOM expresses gratitude for the dedicated service of Luca Dall'Oglio who served as Chair of the Board of Directors. He is a retired international civil servant who worked with IOM for more than 30 years, most recently serving as Chief of Mission at IOM Washington.
We also want to thank Peter Schatzer, Permanent Observer of the Parliamentary Assembly of the Mediterranean to the UN (Vienna), and long-standing Board Member of USA for IOM, for his service to the Board for more than 12 years. The Board and the entire USA for IOM team extend gratitude for his dedicated service and commitment towards our mission. He previously served IOM for 24 years in various leadership positions.
USA for IOM extends its gratitude to all of our Board Members, whose collective expertise and leadership greatly enhance our efforts, especially during these times of multiple global crises. As we welcome our Board Officers into their new roles, we acknowledge the weighty responsibilities they undertake. With full confidence, we believe their leadership will be instrumental to the continued growth and impact of USA for IOM.
In tandem with our recent significant expansions and our contributions to IOM's pivotal priorities, we are also eager to grow our board further. Actively seeking new Board Members who resonate with our values and mission will infuse our organization with fresh insights and renewed energy. Their diverse experiences and commitment will be vital as we aim to address the world's pressing challenges more effectively.
The USA for IOM Board of Directors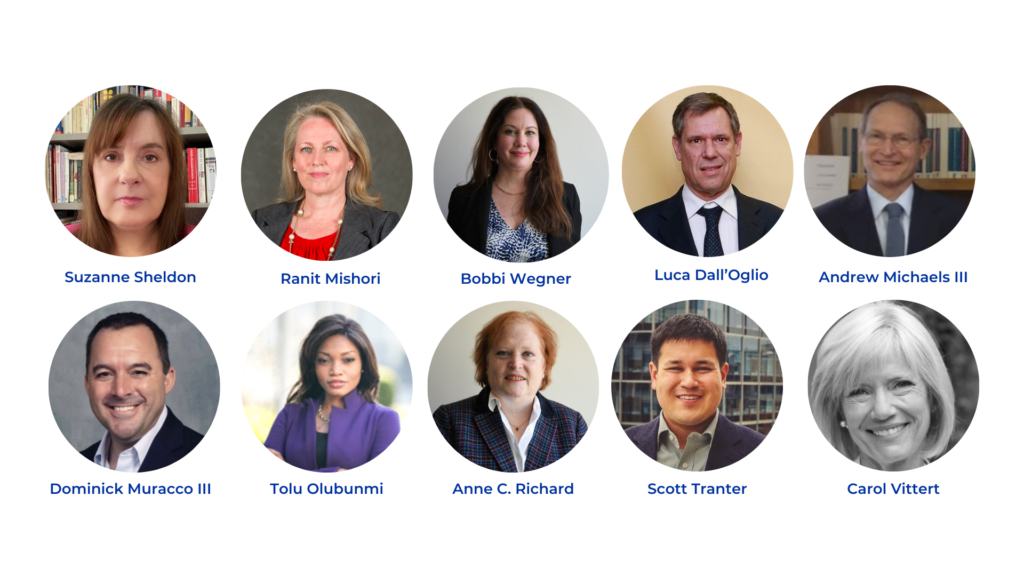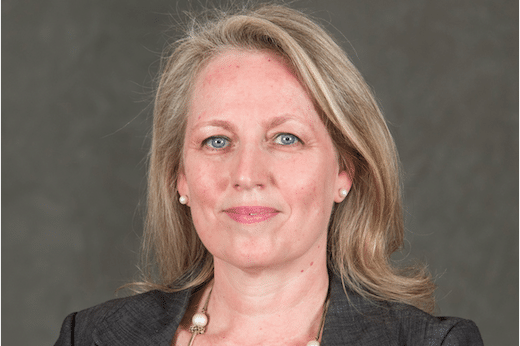 Welcoming Dr. Ranit Mishori, new USA for IOM Board Member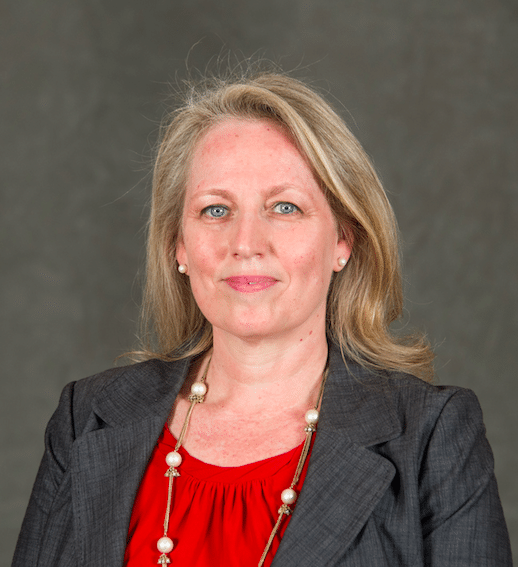 USA for IOM is proud to announce that Dr. Ranit Mishori has joined our Board of Directors.
Dr. Mishori is a recognized physician leader and health expert, working at the intersection of medicine, public and global health and human rights. With over two decades of experience and expertise in the health consequences of conflict and forced migration, she is a recognized leader and scholar on issues related to migration and health.
"As a granddaughter of refugees and a migrant myself, I feel connected in multiple ways to the experience of immigrants and displaced people in their home or host country (or somewhere in between)," said Dr. Mishori.
Dr. Mishori currently serves as Georgetown University's Vice President and Chief Public Health Officer where she oversees the University's response to the COVID-19 pandemic and other infectious diseases and public health emergencies. As a member of the senior leadership team she provides strategic advice and technical expertise to all units and divisions across all campuses.
Pre-pandemic, Dr. Mishori was deeply engaged in research, teaching, mentorship and clinical care as Professor of Family Medicine at the Georgetown University School of Medicine. She directed the department's Global Health Initiatives for over 8 years, directed the Health Policy fellowship, established and directed the Health and Media Fellowship, and led Georgetown's Practice-Based Research Network, among other academic leadership roles.
Dr. Mishori brings a social justice and human rights lens to all her professional pursuits. From an early start as a journalist covering wars and the plight of refugees for global news organizations, she has been focused on the far-reaching impact of conflict, and ways to relieve related suffering. She continues to report and write on health and medicine, publishing more than 300 articles in the popular media, and more than 80 peer-reviewed health-related articles. As a physician and advocate, she is widely recognized for her research on and work with forced migrants, torture survivors, asylum seekers and people affected by conflict-related sexual violence, particularly as Senior Medical Advisor at Physicians for Human Rights.
Dr. Mishori's leadership roles are numerous. A Diplomate and a Fellow of the American Academy of Family Physicians – the largest single specialty professional organization in the US – Dr. Mishori has been a deeply engaged leader and advisor on initiatives spanning primary care, global health, human rights, population and community health for a multiple US-based and global organizations.
We extend a warm welcome to Dr. Mishori.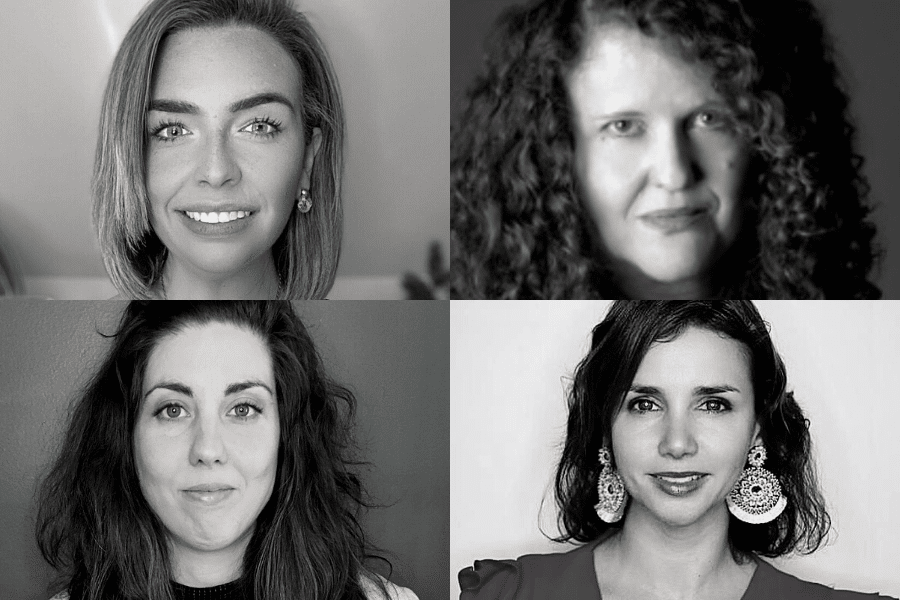 Female migrant leaders advocate for female migrants
The face of migration is changing. Over the last century, millions of people were forced to leave their countries of origin, with women following male relatives along the journey. Today, women outnumber men along most migratory routes, with many traveling alone. This makes them more vulnerable to the predatory forces along the
migration routes. This new scenario requires not only a profound reconstruction of the host societies, but also new perspectives will help provide more meaningful assistance and promote action.
To commemorate the International Migrants Day on December 18, USA for IOM held the first "Meeting of Migrant Women Leaders", during which our CEO, María Moreno, spoke with global female leaders who left their country of origin. The event, moderated by the essayist and CEO of Architects of Happiness Nora Rodríguez, included the participation of Dr. Nadia Szeinbaum, Innovation Scientist at Beyond Meat, and former NASA fellow, and Liliana Mor, Director of Strategic Alliances and Development of Pro Mujer.
Hosting conversations with female leaders who themselves migrated is key to understanding the femiznation of migration. Dr. Nadia Szeinbaum discussed ways to better integrate migrant women into the host countries. "What I know about my culture," she mentioned, "has a certain flavor, a very particular color that is Hispanic, Latin American, focused a lot on connecting with other people, on my music and my technical ability, so when I felt exposed to many cultures, I started learning from them. This allowed me to understand their codes, pay attention to details, and also learn to work from that place."
For María Liliana Mor, Director of Strategic Alliances and Development of Pro Mujer, it is urgent to launch collaborative work between the countries to incorporate means and resources that make migratory routes safer places, but also to provide human accompaniment to make creation of new roots a common goal, for example, through supporting entrepreneurship for refugee and migrant women.
Both María Liliana and Nadia recognize the importance of a global talent characterized to a considerable extent by the impact that migrating had on their lives, characterized by the social sense, the commitment to personal values to advance in decisionmaking and a great adaptability and ability to connect with truly diverse people, which is a common denominator in most people who migrate.
The essayist and CEO of Architects of Happiness Nora Rodríguez, who moderated the event, and who works as a social mentor in the USA for IOM's Entrepreneurship in Movement program, emphasized the importance of finding these skills and talents in each of the stories of women who migrate because they are the starting lines to build a new life in another place.
In closing, María Moreno urged both leaders, from their deep understanding of the fundamental values of the global community, from their own sensitivity to human and social needs, to share a message with migrant women directly. Both women agree that preserving cultural ties while working to build a new life is critical to success and mental health. "Your family is the world," says Szeinbaum. "And I say this from personal experience," adds the Director of Alliances for Pro-Mujer, "there are moments when you feel like you are someone else and you yearn for certain things. And a family doesn't necessarily have to be a biological one." Migration isn't about severing connections, but rather about building new ones.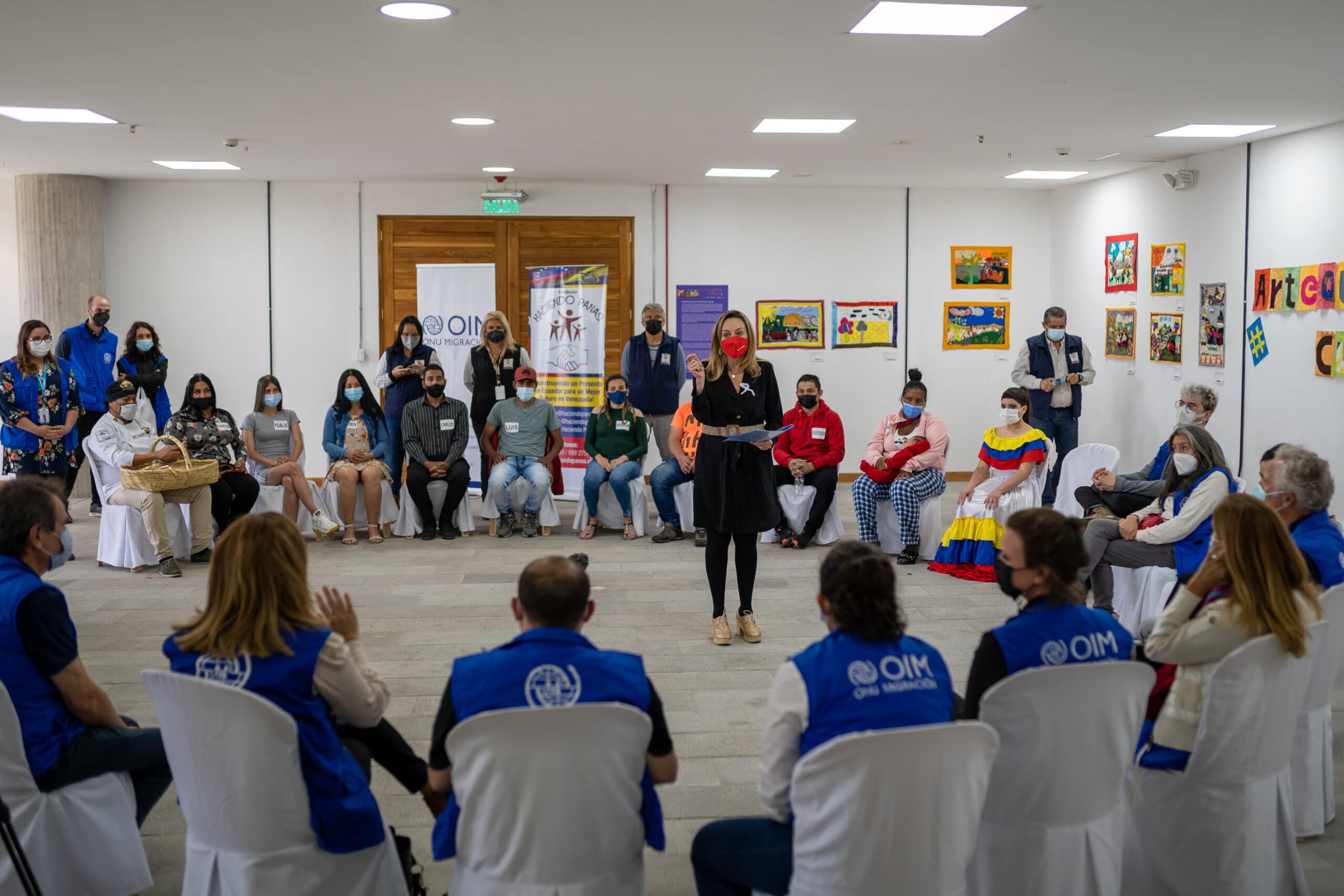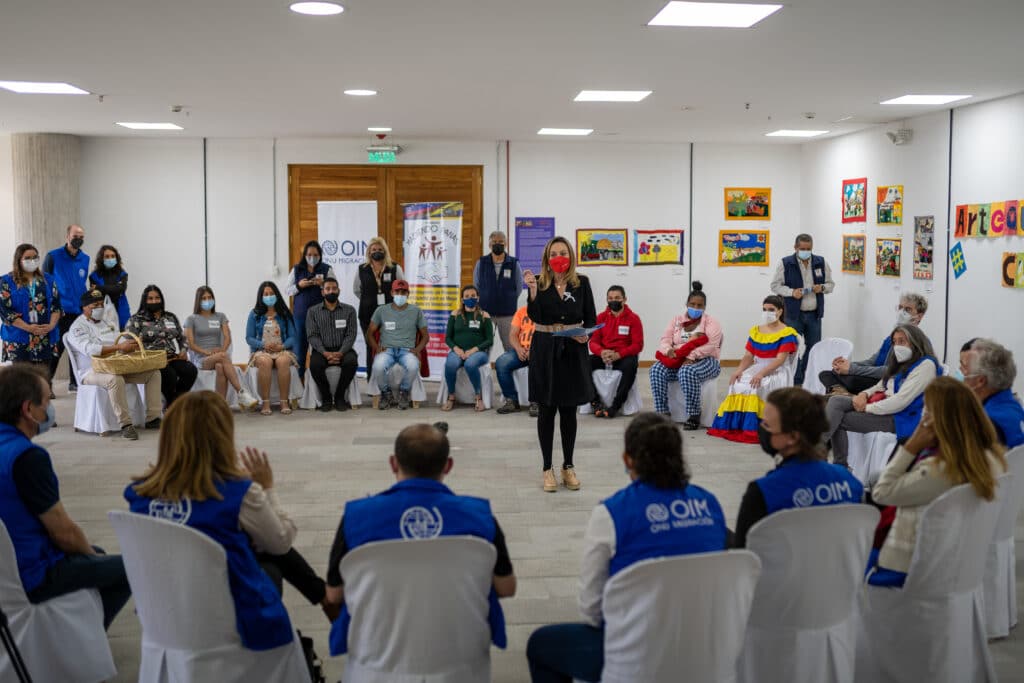 USA for IOM Launches Entrepreneurship in Movement at Summit of the Americas
Los Angeles – USA for IOM (International Organization for Migration) launched Entrepreneurship in Movement today, an innovative program aimed at expanding sustainable livelihoods and positive connections for migrants and refugees and their host communities across the Americas. The program builds on a collaboration between USA for IOM and the Citi Foundation that began in 2019 and aims to help refugees and migrants from Venezuela rebuild their lives with dignity and is currently being implemented in Ecuador and Peru, with the goal of expanding to countries in the Americas. 
"Entrepreneurship should be part of the long-term solutions needed to address the consequences of large movements of displaced persons, in addition to the important measures that are put in place to cope with the immediate effects of humanitarian crises," IOM Director General António Vitorino said during the program's launch event on the margins of the Summit of the Americas. 
The socioeconomic integration of migrants is integral to building a sustainable, resilient, and equitable future is the theme of this year's Summit.  
The Americas are witnessing the largest refugee and migrant movements in the region's recent history. According to R4V, more than six million refugees and migrants from Venezuela have left their country of origin, with more than five million being hosted in the region. Many Venezuelans possess the skills to contribute to the local economy but struggle with access to employment. Entrepreneurship in Movement creates that access by providing training, social mentorship and coaching to help migrants create sustainable livelihoods through their businesses.  
In addition, the Citi Foundation enables migrant entrepreneurs to access seed capital critical to turning their vision into reality. In Ecuador and Peru combined, nearly 700 migrant entrepreneurs have been trained, with more than 500 receiving seed capital for their businesses. 
"For the past three years, the Citi Foundation has proudly supported the work of USA for IOM to empower vulnerable migrants and refugees through critical job training, education and entrepreneurship opportunities," said Florencia Spangaro, Chief Operating Officer at the Citi Foundation. "Programs like Entrepreneurship in Movement help scale entrepreneurship training within the communities that need it most, and we look forward to seeing how it will support migrants and their families in achieving financial stability."   
Entrepreneurship in Movement also strengthens the local economy by launching new businesses in their host community, fostering job creation and social cohesion to fight against xenophobia and promote the shared value of diversity.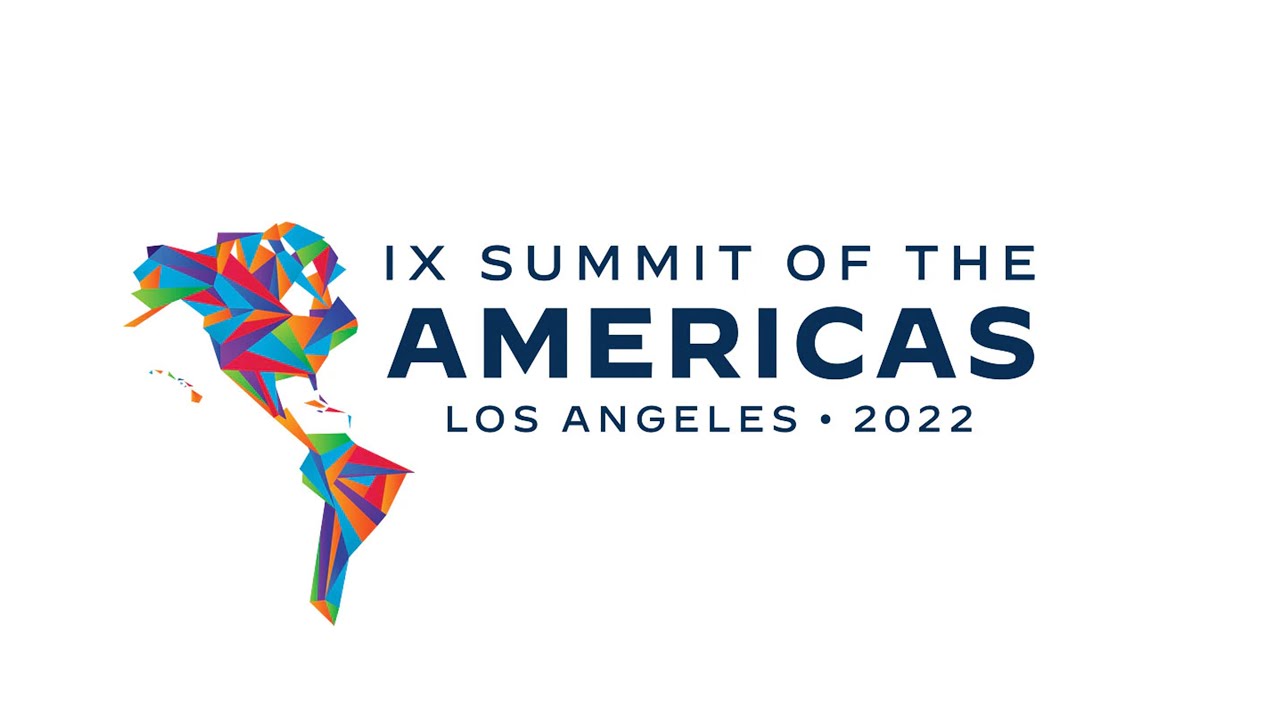 Empowering young entrepreneurs at Summit of the Americas
The 9 th Summit of the Americas begins June 6 th in Los Angeles, California. The focus is
"Building a Sustainable, Resilient an Equitable Future." As world leaders work to build a
better future, we must engage the generation hoping to flourish in the future we are
trying to build.
Young people add their voices to the Summit of the Americas in the Sixth Youth
Americas Forum. USA for IOM CEO Maria Moreno engages with this critical audience
as the moderator of a panel focused on Supporting the Integration of Migrants in the
Americas on June 7 th . The purpose is to engage stakeholders across multiple sectors to support livelihoods, advance local development and create social cohesion between
migrants and host communities.

USA for IOM also plans to elevate our work as part of IOM's Venezuelan response with
news about our Entrepreneurship in Movement program. The ongoing project, in
cooperation with Citi Foundation, works to assist Venezuelan migrants starting new
lives and new businesses in host communities. Maria Moreno explains, "We celebrate
the opportunity to highlight our "Entrepreneurship in Movement Program – EiM" as it
enters a third year. Investments like these are both aligned with the aims of this year's
Summit and are key to promoting economic resilience and inclusive, peaceful, thriving
societies for all."

The program mirrors the goals of this year's Summit, striving to build a sustainable,
resilient, and equitable future for migrants and refugees. The VI Young Americas Forum is hosted and managed by the Young Americas Business Trust in partnership with the Organization of America States.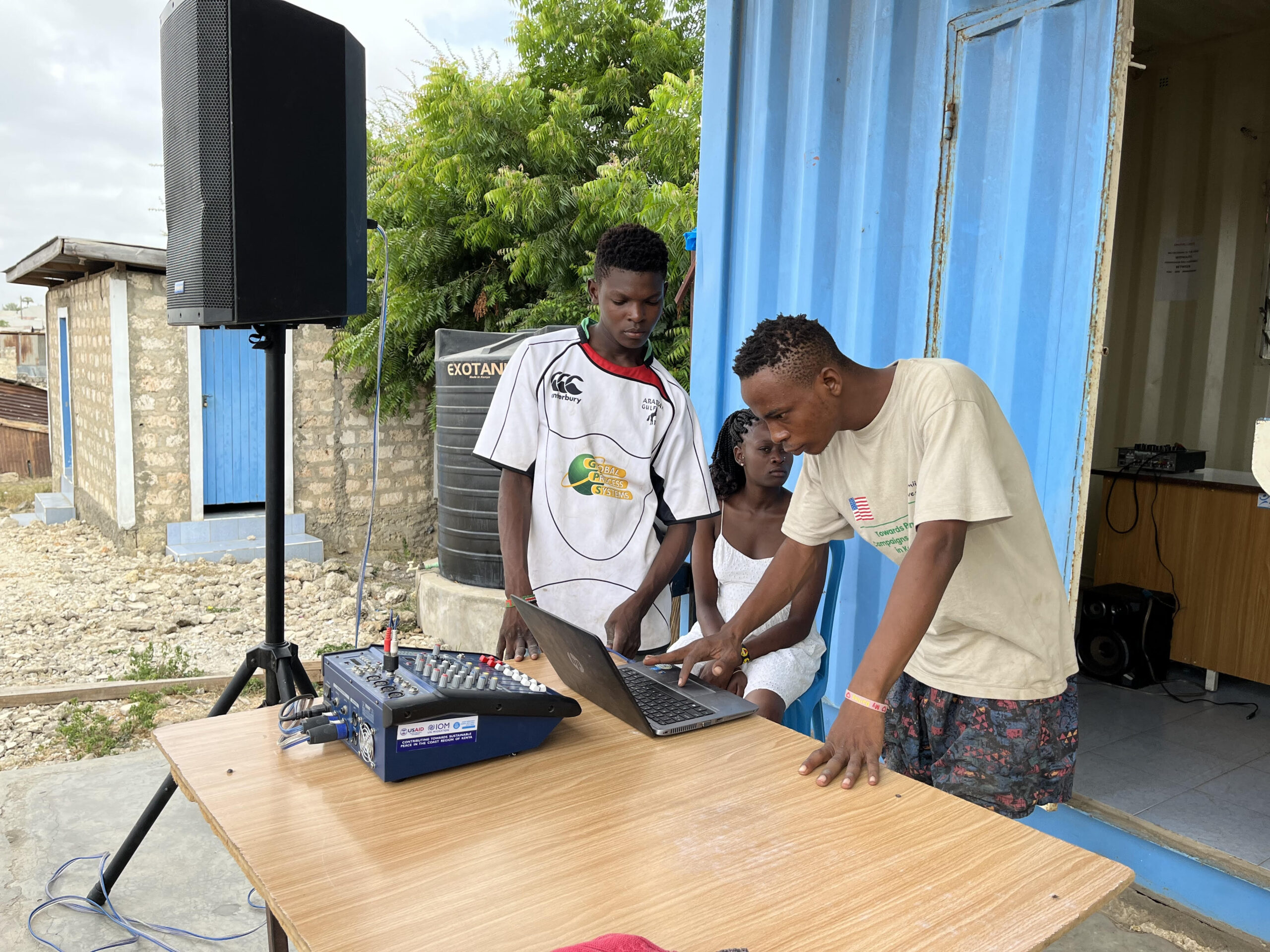 International Day of UN Peacekeepers: People. Peace. Progress. The Power of Partnerships
Each year on May 29th the United Nations honors UN Peacekeepers. This year, the UN marks the occasion under the theme "People Peace Progress: The Power of Partnerships." USA for IOM honors those partnerships in highlighting the IOM Kenya's peace building programs in Mombasa.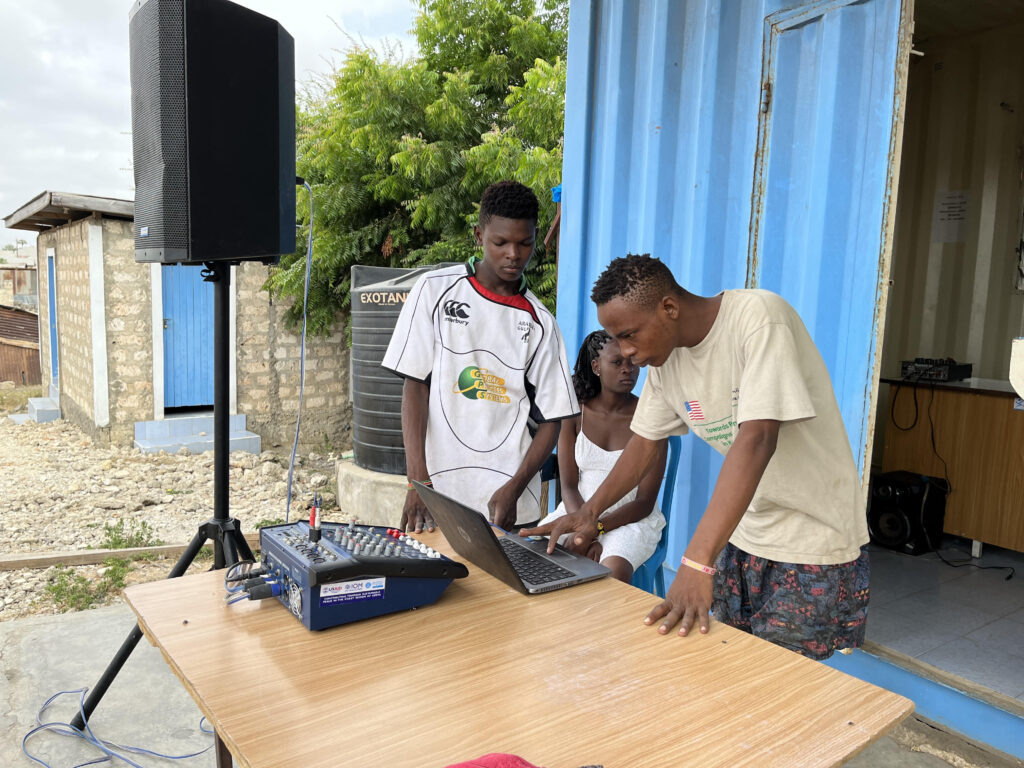 In March, USA for IOM visited the Kadzandani ICT Hub in a Mombasa sub-county. IOM began supporting the center in 2021 through the "contributing to sustainable peace" program. The goal is simple: give young people options and opportunities to prevent them from joining drug gangs or extremist groups.  Through a partnership with Family Health Options Kenya, young people are taught life skills as they are mentored for the job market. Artistic talents flourish with audio/visual training and performances. The center is a safe space and has connected youth and parents with a path away from the false promise of easy money from gang recruiters.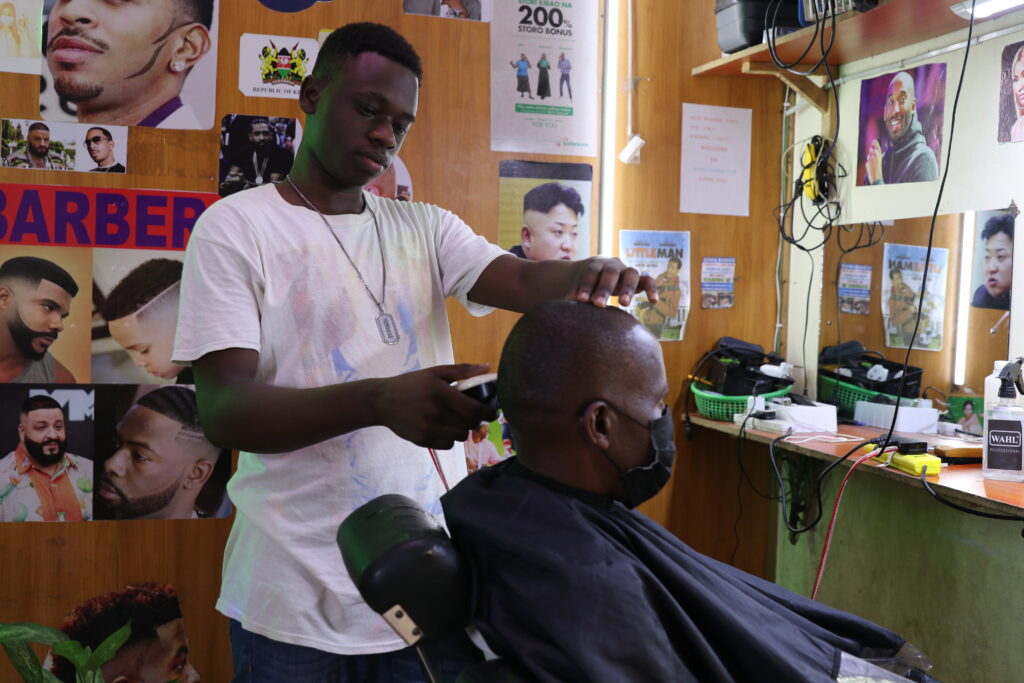 In a more urban part of Mombasa, IOM established the Majengo Yourh Resource Center in 2016 with the support of the German government, The Kenyan Government considers Majengo a hot spot for youth radicalization and recruitment by the violent extremist group Al-Shabaab. Local youth are trained in beauty, tailoring and computer skills. It is a fully operational center providing real services to the community while giving young people work experience and options for their future. The result is fewer young people joining gangs. 
This May 29th, USA for IOM celebrates the power of collaboration between civil society organizations, local government, clergy, grassroots initiatives, and IOM. Today, we thank all those who work with us in the pursuit of peace.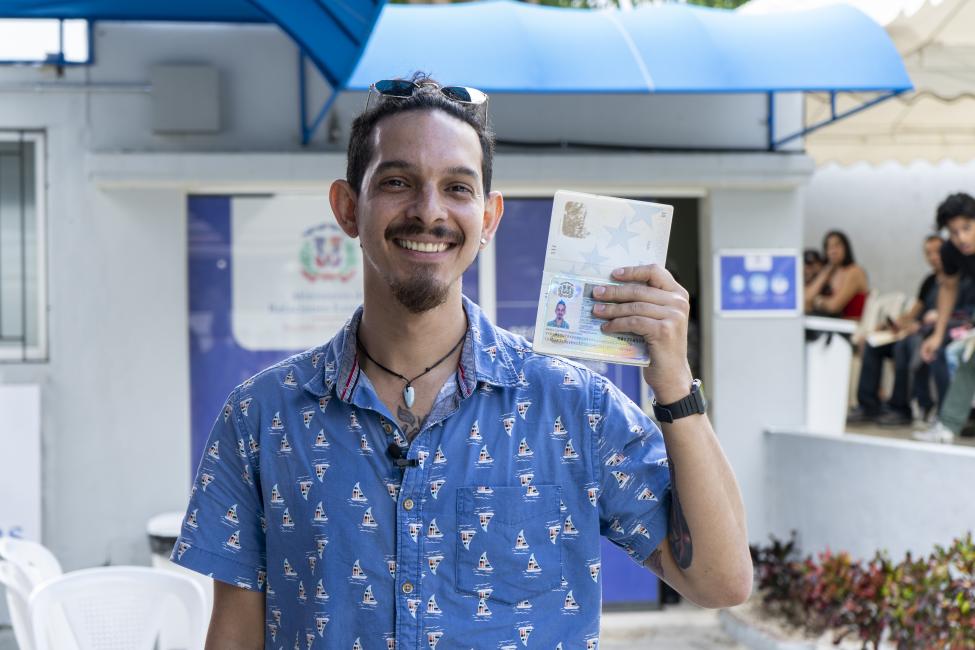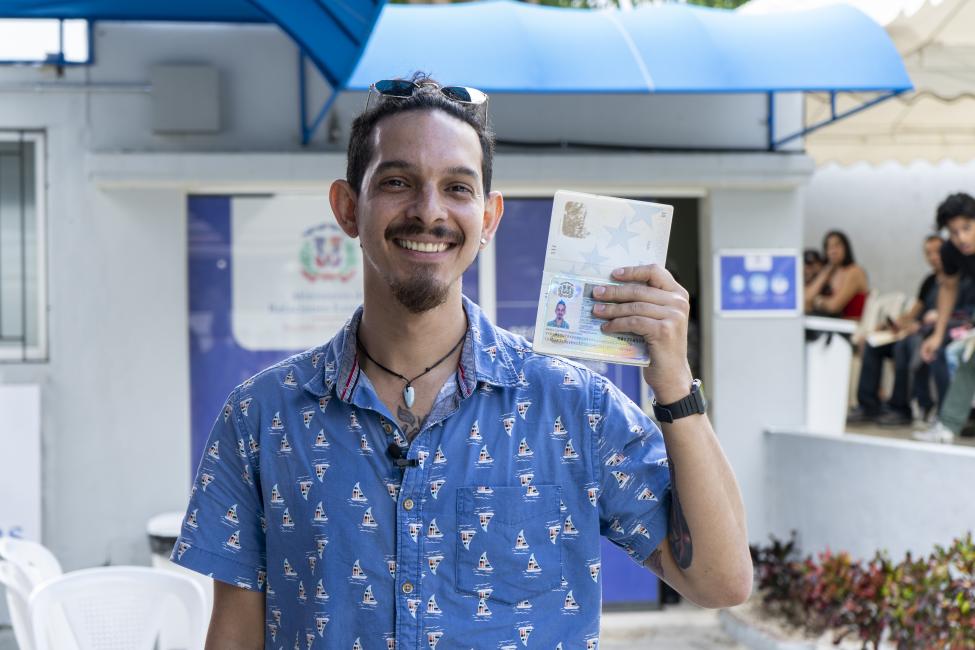 Nearly 40% of Venezuelans in the Dominican Republic are one step closer to gaining regular status.
The partners of the Interagency Coordination Platform for Refugees and Migrants from Venezuela (R4V) in the Dominican Republic salute the national government for the achievements made during the first year of implementation of the Normalization Plan for Venezuelans (PNV), which seeks to guarantee access to the regularization of Venezuelans living in the country.
To date, more than 40,000 Venezuelans have registered with the PNV and 17,000 have already received their visas (the majority as temporary workers) and thousands of others continue to go through some of the three phases of the plan.
Dominican Republic is the first recipient country of the Venezuelan population in the Caribbean and the eighth in Latin America. Of the more than 5 million people who left Venezuela for neighboring countries in the region, nearly 116,000 chose to seek safety and new opportunities in the Dominican Republic.
Since the start of the PNV in April 2021, the R4V National Platform in the country, co-led by the International Organization for Migration (IOM) and the United Nations High Commissioner for Refugees (UNHCR), in coordination with 15 partner organizations , has accompanied and supported the efforts of the Dominican government to facilitate the access of the Venezuelan population to regular stay, which will translate into better access to basic rights such as health, job opportunities in the formal market and education.
To facilitate the implementation of the PNV, an alliance has been consolidated with eight community organizations of Venezuelans in various cities of the country, which operate the Free Orientation Windows (Ventanillas de Orientación Gratuita), in which information and orientation about the process is provided, and where information is received. documentation of those who apply to the PNV.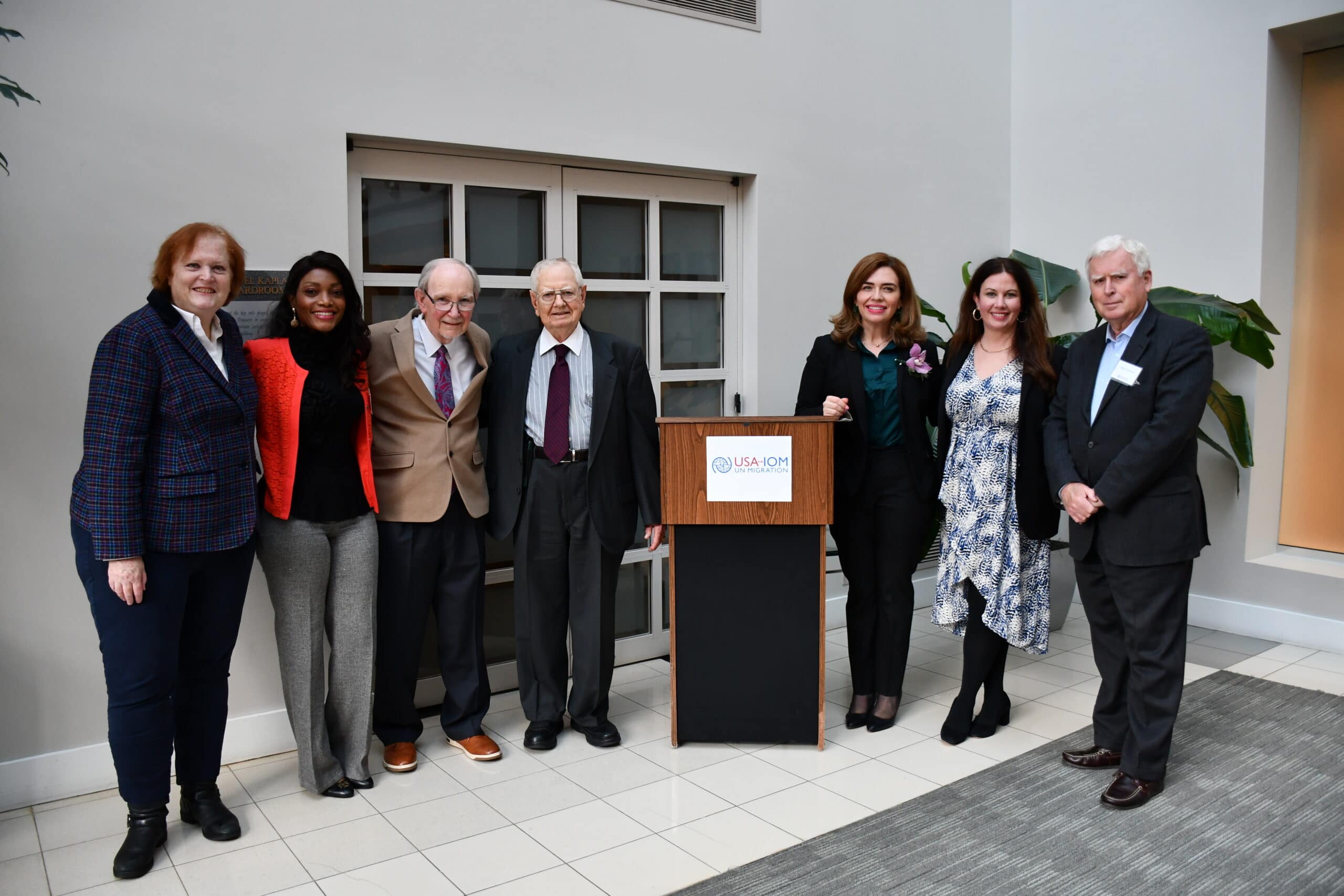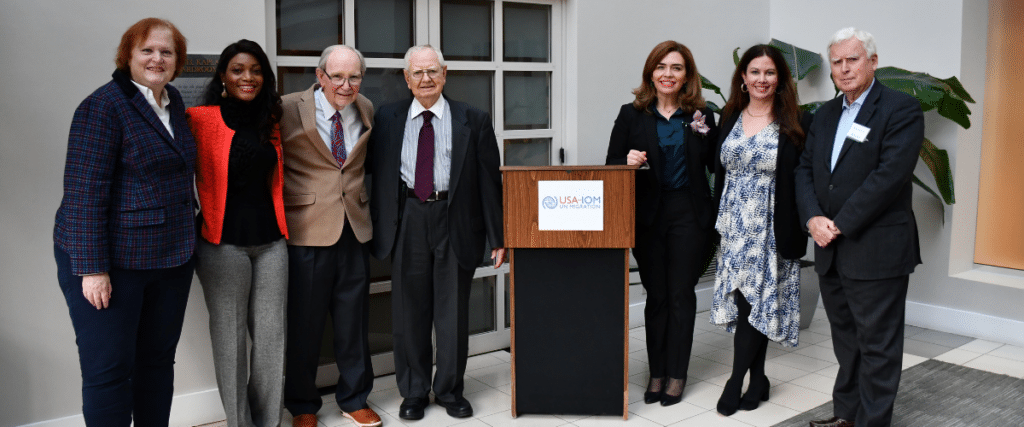 New Era with a new Leadership at USA for IOM 
USA for IOM celebrates the installation of the New Chairman of the Board Luca Dall'Oglio and USA for IOM President and CEO Maria Moreno. Luca Dall'Oglio has worked with IOM UN Migration for more than 30 years, most recently serving as Chief of Mission at IOM Washington as well as the CEO of USA for IOM. Ms. Moreno previously served as the Head of Operations of USA for IOM for the past 10 years. 
We also express our deep gratitude for the service our retiring board members James N. Purcell Jr. as Chairman of the Board and Arthur "Gene" Dewey as Vice-Chair that served in our board for more than a decade. Prior to joining the board, Mr. Purcell led modern U. S. refugee and migration policy, management, and programs to other major international refugee and humanitarian organizations such as the International Organization for Migration (IOM), as director-general from 1988 to 1998.  Mr. Dewey's career includes serving as of Deputy United Nations High Commissioner for Refugees in Geneva and Assistant Secretary of State for the Bureau of Population, Refugees and Migration. 
For their devotion to migrant and refugee rights, the Board voted unanimously to appoint them as Board Members Emeritus.   
Joining USA for IOM as new board members are Anne C. Richard and Dominick Muracco III.  Anne Richard served as Assistant Secretary of State for Population, Refugees and Migration during the Obama Administration. She currently teaches at Georgetown University and serves as the Freedom House Distinguished Fellow and Afghanistan Coordination Lead.  
Mr. Dominick Muracco III has a diverse experience as a legal and compliance professional as a federal and state prosecutor, litigator, in-house corporate attorney, and government lawyer. Currently he is the Chief Compliance Officer, Vice President and Associate General Counsel at Hertz.  
 For more news on our work, please follow us on: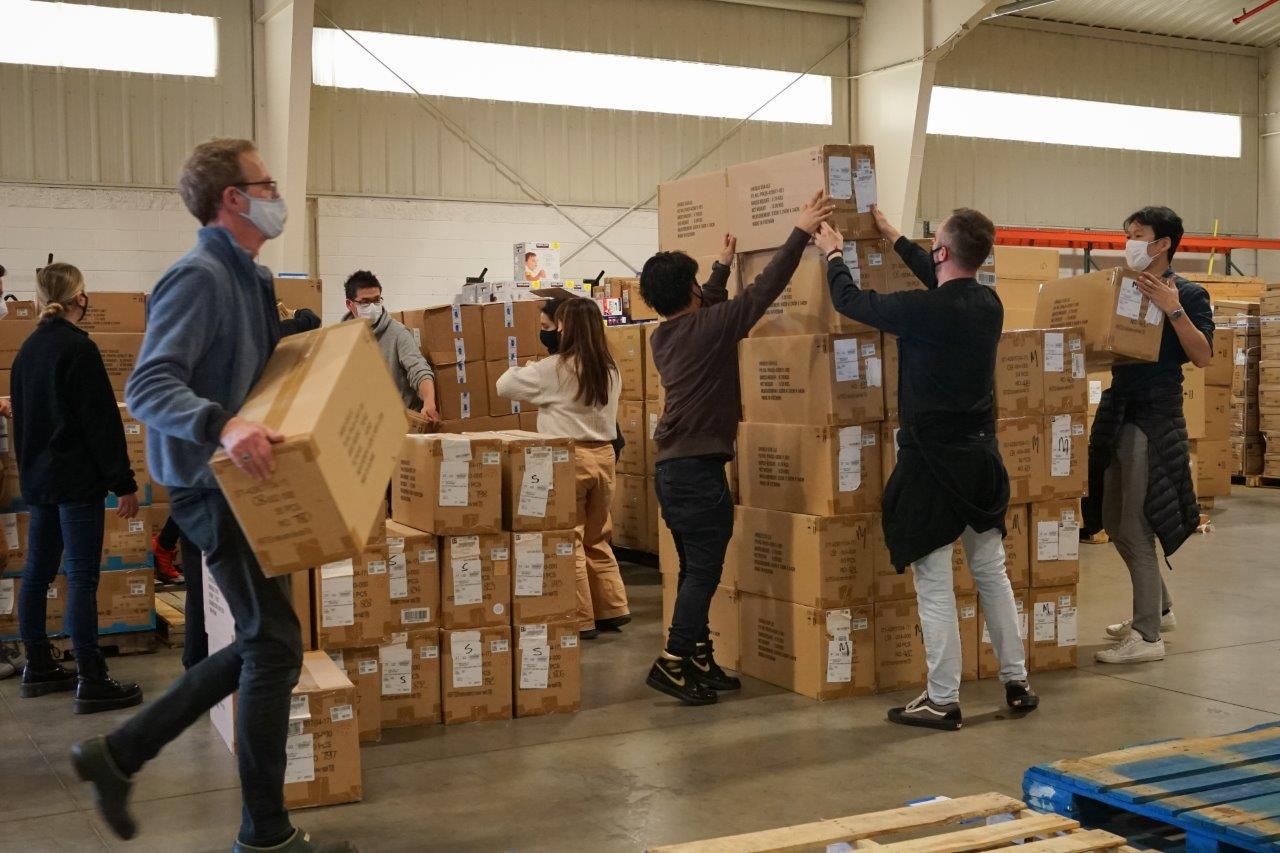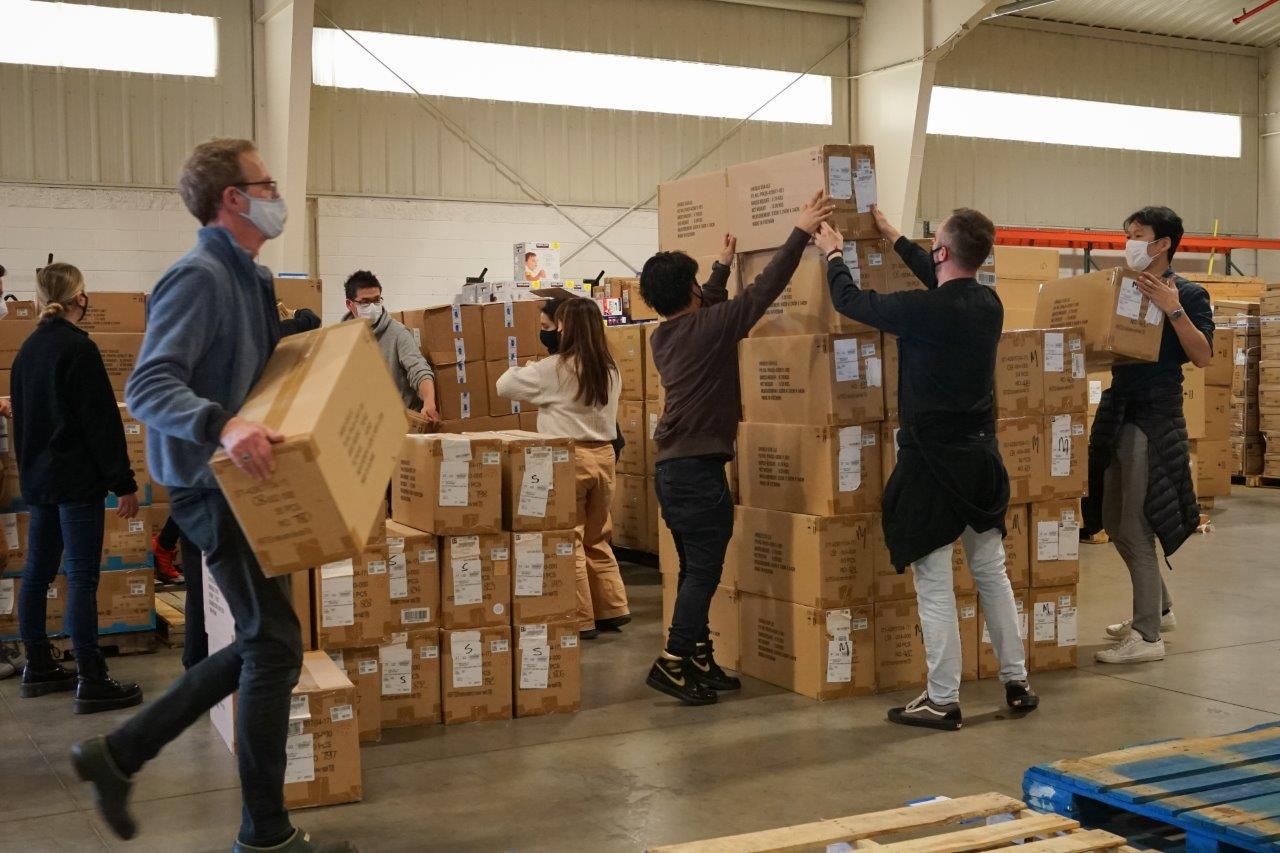 Millions of Afghans have been displaced from their homes due to decades of conflict, natural disasters, and political and economic upheaval. Over one million have been displaced just in the past year alone.
Since August 2020, IOM has organized the dignified and orderly travel of more than 60,000 Afghan evacuees from temporary housing locations in the United States to their final destination cities across the country. Many arrived to an unfamiliar place just in time for winter's freezing temperatures and with only the clothes on their backs.
Upon realizing the urgent need for more adequate gear, USA for IOM partnered with UNIQLO to deliver over 16,000 articles of winter clothing to Afghans in need. Through its "Warmer Together" philanthropic campaign, UNIQLO also matched their customers' contributions to further their support for displaced families.
This week, the humanitarian community convened to raise awareness of the particular needs inside Afghanistan. Over 24 million people – more than half the population– require lifesaving assistance, and the consequences of inaction will be swift and severe, and difficult, if not impossible, to reverse.
With over 760 staff operating across the country, IOM teams are providing critical shelter support to help the most vulnerable families survive the harsh winter season. Mobile health teams have been deployed to some of the hardest-to-reach areas in an effort to shore up the country's fragile health care system. As cross-border movements continue, IOM continues to provide assistance to returnees at key border points and IOM-managed reception centers.
As IOM's nonprofit partner, USA for IOM supports the operations of IOM globally by raising awareness and fostering philanthropic partnerships like the one with UNIQLO. USA for IOM continues to urge for solidarity with the Afghan people and calls on support from individuals, foundations and corporations interested in contributing resources reflective of their philanthropic priorities and our shared values.
To support IOM's work in Afghanistan: