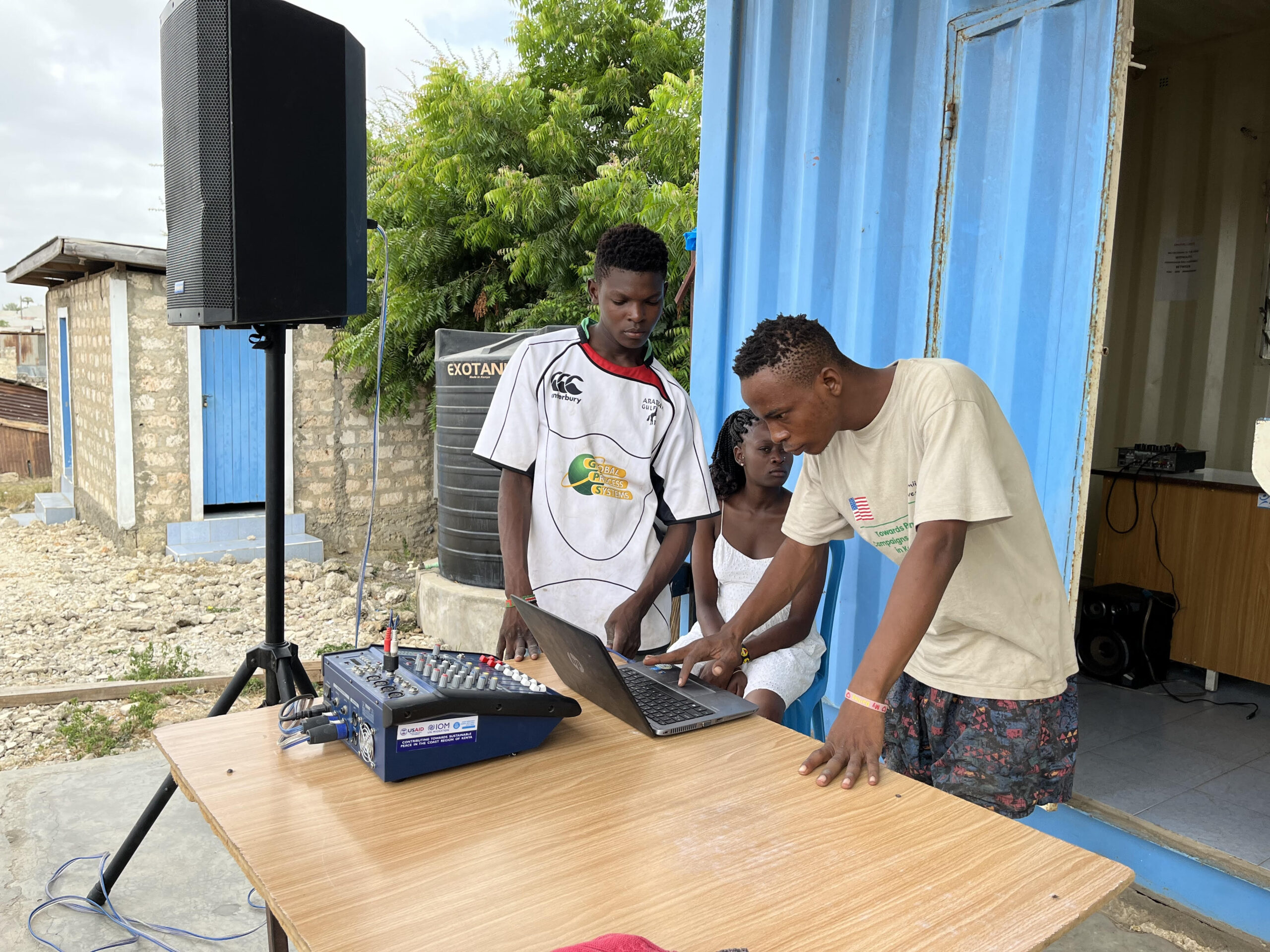 International Day of UN Peacekeepers: People. Peace. Progress. The Power of Partnerships
Each year on May 29th the United Nations honors UN Peacekeepers. This year, the UN marks the occasion under the theme "People Peace Progress: The Power of Partnerships." USA for IOM honors those partnerships in highlighting the IOM Kenya's peace building programs in Mombasa.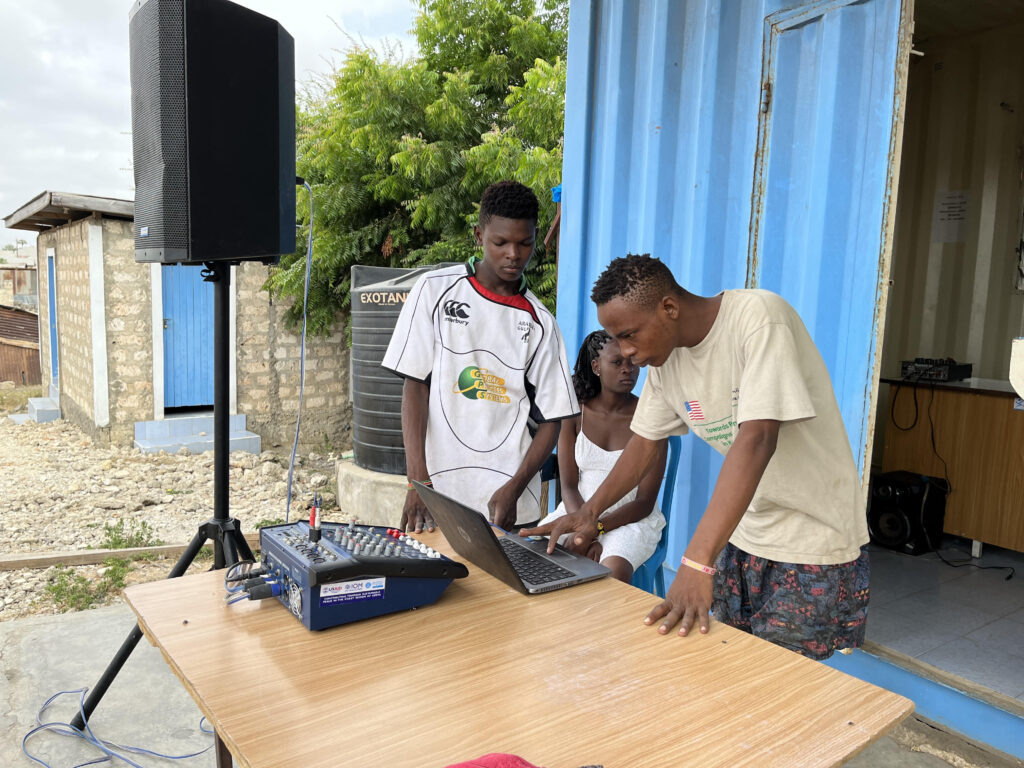 In March, USA for IOM visited the Kadzandani ICT Hub in a Mombasa sub-county. IOM began supporting the center in 2021 through the "contributing to sustainable peace" program. The goal is simple: give young people options and opportunities to prevent them from joining drug gangs or extremist groups.  Through a partnership with Family Health Options Kenya, young people are taught life skills as they are mentored for the job market. Artistic talents flourish with audio/visual training and performances. The center is a safe space and has connected youth and parents with a path away from the false promise of easy money from gang recruiters.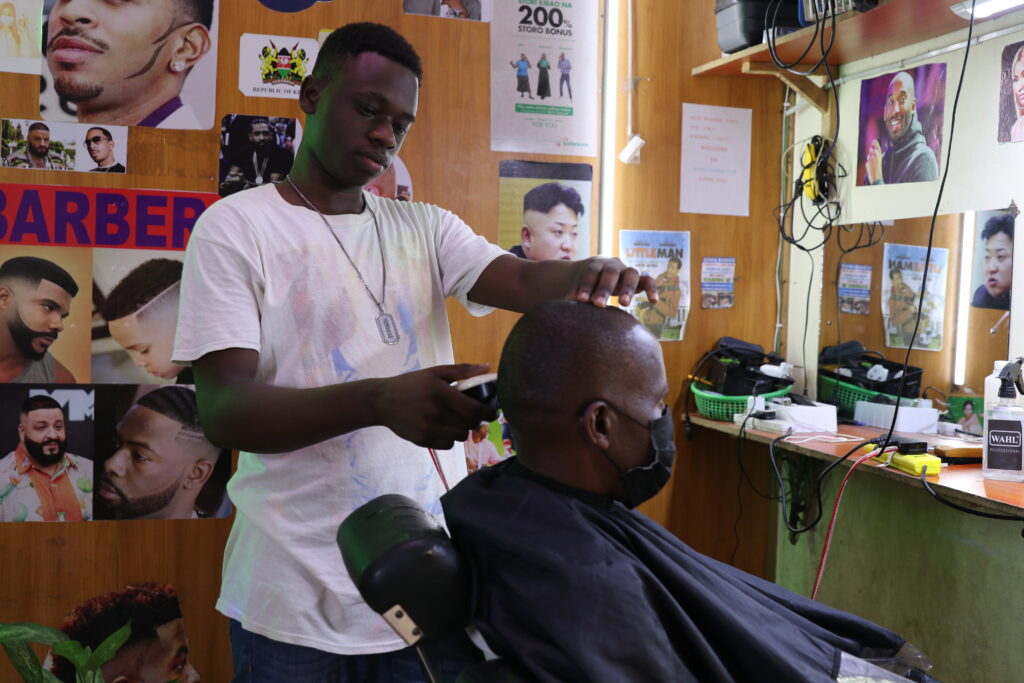 In a more urban part of Mombasa, IOM established the Majengo Yourh Resource Center in 2016 with the support of the German government, The Kenyan Government considers Majengo a hot spot for youth radicalization and recruitment by the violent extremist group Al-Shabaab. Local youth are trained in beauty, tailoring and computer skills. It is a fully operational center providing real services to the community while giving young people work experience and options for their future. The result is fewer young people joining gangs. 
This May 29th, USA for IOM celebrates the power of collaboration between civil society organizations, local government, clergy, grassroots initiatives, and IOM. Today, we thank all those who work with us in the pursuit of peace.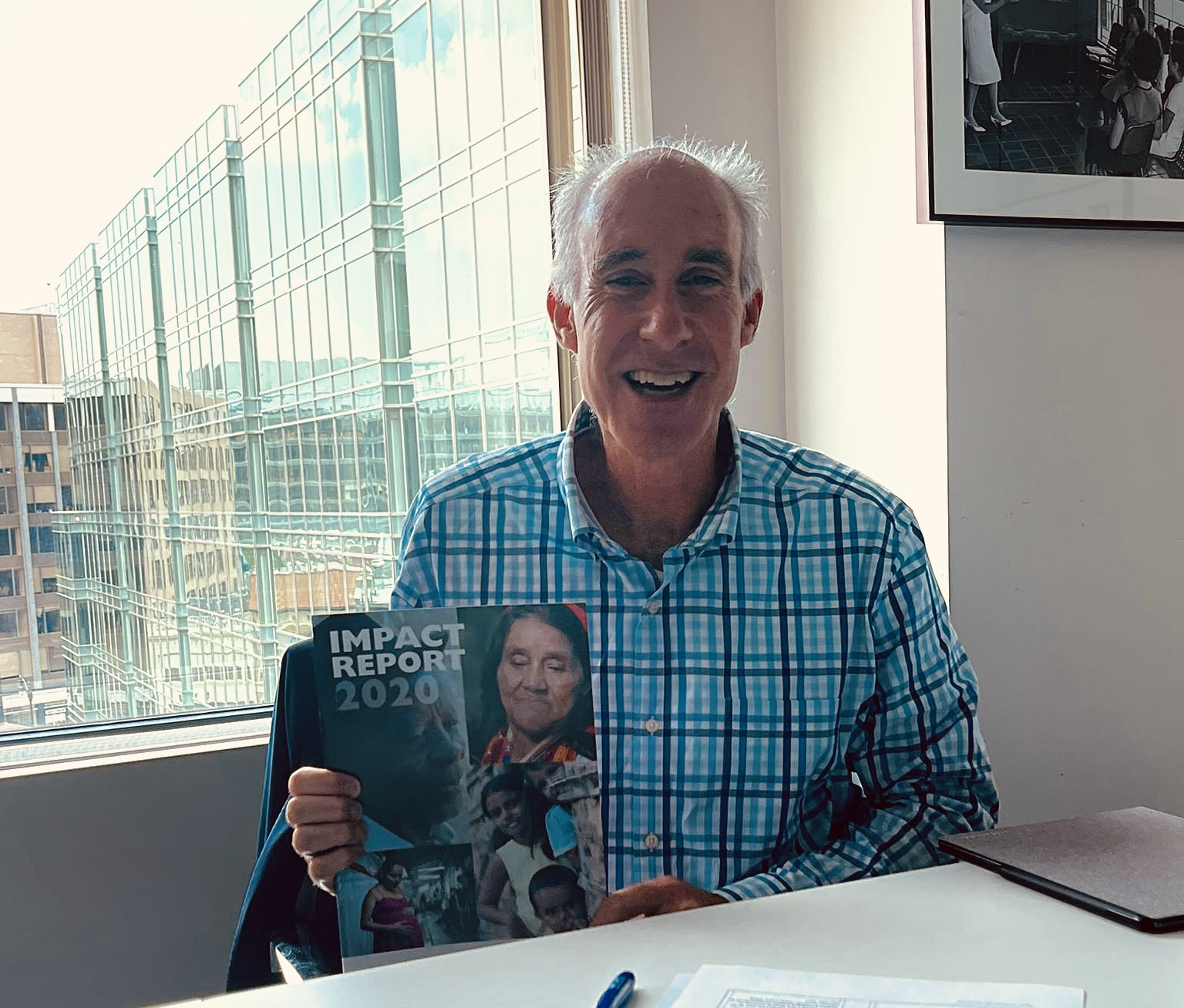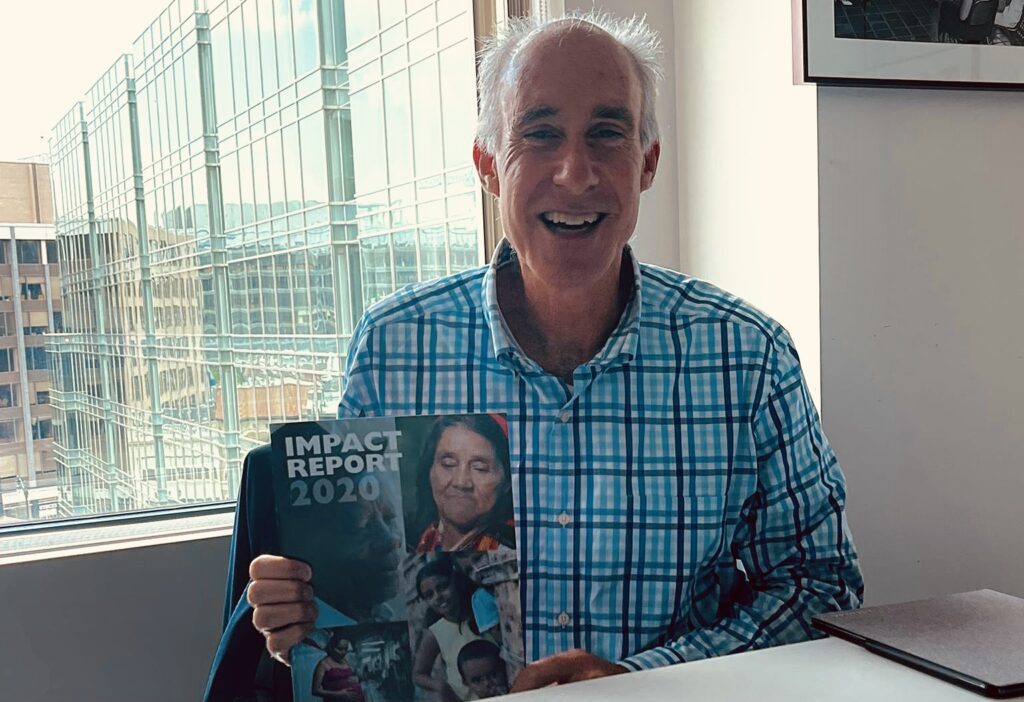 Photo Credit: Maria Moreno
USA for IOM recognizes the Shapiro Foundation for World Humanitarian Day
Last Month, Ed Shapiro, safely, joined us for our first in-person partner meeting since the outbreak of COVID-19. We were able to share a hard copy of our 2020 Impact Report with him as well as provide an update on the meaningful work he and his network support with their contributions.
The Shapiro Foundation, founded by Ed and his family after retiring from his 27-year career in investment management, almost exclusively concentrates on refugees and immigration. Ed's personal experiences, passion, and ambition led him to take a deep dive in understanding the history, causes, impacts of, and responses to migration with the desire to identify and support "win-win" opportunities for bottom-up, community-sponsored support of refugees and migrants.
His foundation is an example of one of the four main partner categories USA for IOM engages within the US private sector—individuals, diaspora organizations, corporations, and foundations. USA for IOM considers the Shapiro Foundation to be a remarkable and valuable partnership because the Shapiros see themselves as humans helping humans in an interconnected world with shared values.
The Shapiro Foundation has partnered with USA for IOM and IOM by assisting in the reunification of Central American minors from El Salvador, Honduras, and Guatemala with their families in the United States. The Shapiro Foundation's partnership stepped in at a time of great need for these families.
2020, however, brought us the COVID-19 pandemic and, over a year later with uncertainty still brewing, the world is undoubtably changed forever. The challenges, losses, and crises shared globally has led to a world with a greater of understanding of just how interconnected we really are— few can say they are personally unimpacted.
For the families awaiting the day when they would be reunited, COVID-19 brought border closures, safety measures, and restrictions in response to COVID-19. These measures necessary for containing the spread of the novel virus also posed unexpected challenges and delays for these families' reunification with their loved one. In times like these, the value of partners with passion, understanding, and creativity shines even brighter. The Shapiro Foundation adapted the original plan to accommodate the challenges specific to COVID-19.
Our partners, like Ed Shapiro, are one of the most worthwhile and meaningful examples of how people help people. In recognition of World Humanitarian Day, we are honored to feature Ed Shapiro, his family, and the Shapiro Foundation's passion, ambition, and meaningful efforts for the most vulnerable refugees and migrants.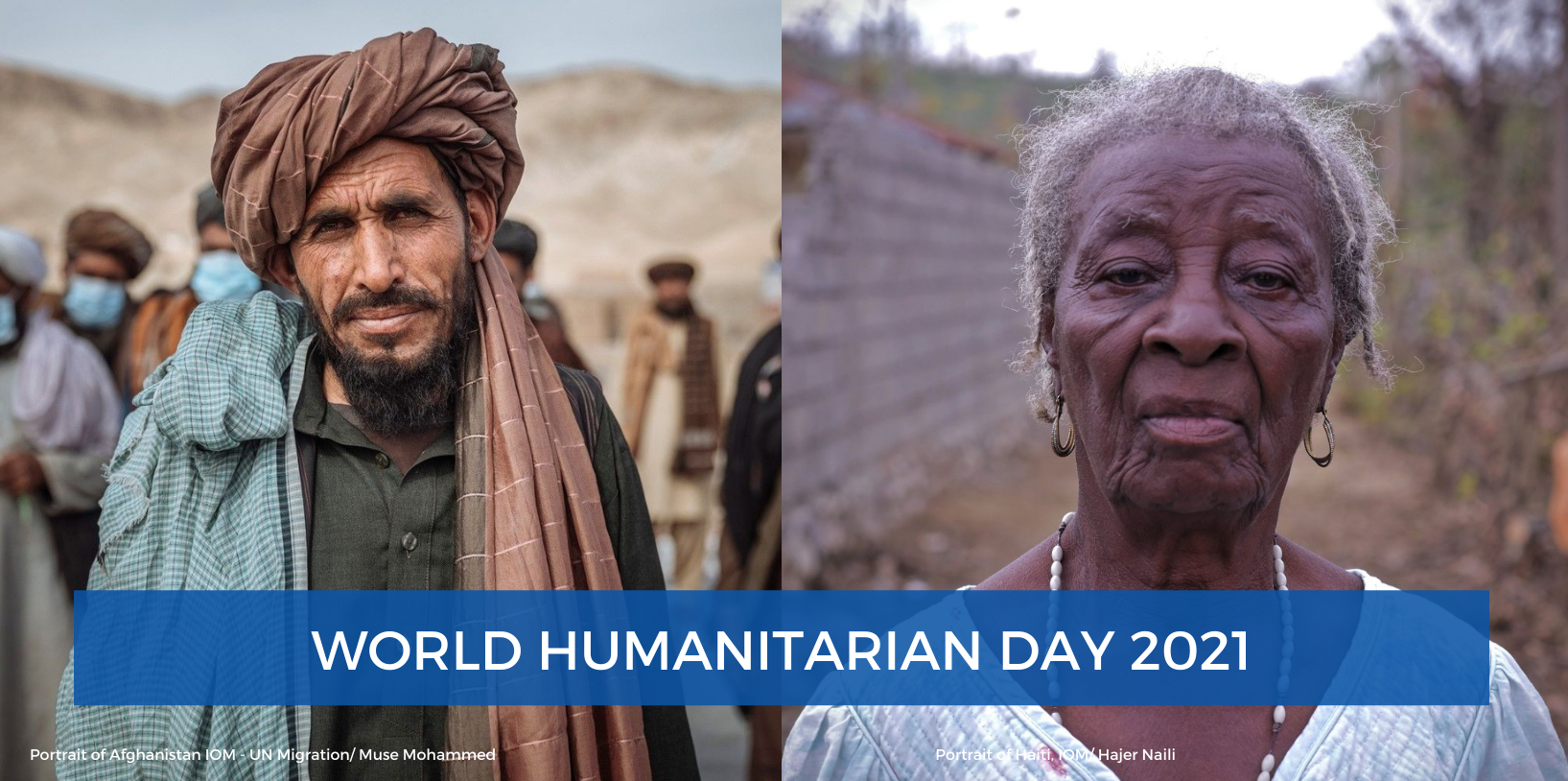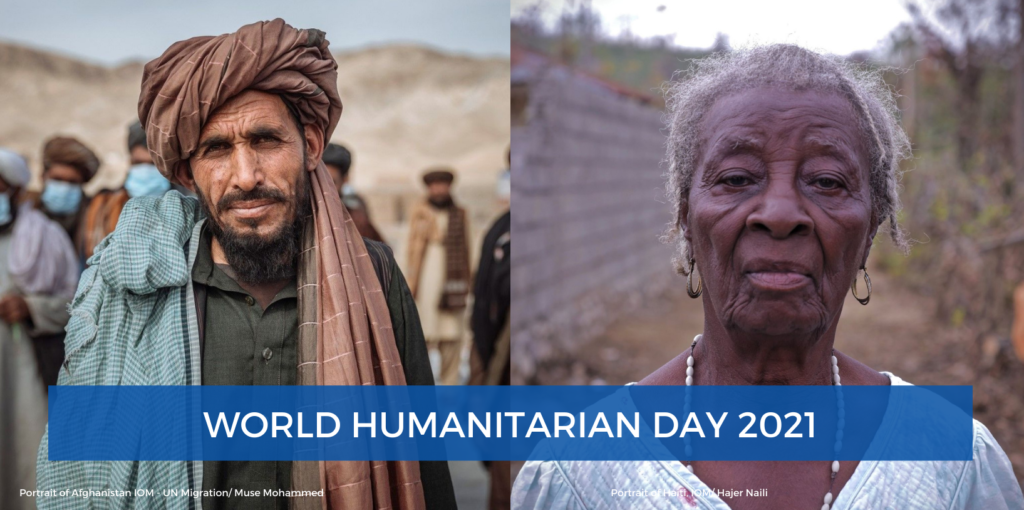 I know I'm not alone when I say that this week has been a heavy one. Leading up to this year's #worldhumanitarianday, and in the wake of recent events in Haiti and Afghanistan, USA for IOM team and I have been reflecting on how fundraising can enhance its impact through proactive, sustainable investment in development.
It is important to note that while last week's events were sudden, they were not entirely unpredictable. Sitting on a fault-line in the Caribbean, #Haiti is vulnerable to disasters. What makes this event truly devastating is the underlying social and economic instability that will, in all likelihood, prevent a speedy recovery. We are deploying trucks with food and tents to communities still struggling to recover from the devastating 2010 earthquake. And the myriad challenges facing #Afghanistan, which has suffered governance, socio-economic, and development challenges as a result of decades of conflict, are similarly structural and historic.
In responding to these crises, I often feel we are putting bandages on bullet holes. We can take comfort in the Talmudic proverb, "whoever saves one life, saves the world entire," I feel as though launching emergency relief responses to predictable crises reveals the Sisyphus complex of the philanthropic sector.
To break free from this cycle, we in philanthropy must be proactive and truly start to use our platform and our tools to engender a world that is not less prone to crises, but one with the social and economic fortitude to be more resilient to them. We must focus on the transformation the world needs beyond the crisis du jour and then focus our resources on proactive solutions.
In a way, this also helps answer another question: how do we prioritize emergency responses? When disaster strikes it's easy to mobilize action for a cause. But once the faces of distant suffering fade from the frontpages, action too begins to wane. In the past I've found myself reaching for a bigger, louder bullhorn, feeling the need to scream "look over here, look over there, we still need you here!"
I believe that by shifting philanthropy to focus on addressing the roots of an issue—the systemic challenges that underpin human suffering–we can avoid the pressure to see humanitarian needs as competing, and instead view them as simultaneous. If funders make not only deep but longstanding investments in a cause or region maybe it will relieve the anxiety the fundraising community feels to fight for attention. Moving forward, I want to learn how I, my team as agents to support development and human mobility, can cultivate and encourage that level of donor dedication long before the needs are urgent.
I encourage comments on: How can philanthropy transform our world? What's the strategy to this game of whack-a-mole? Is it possible to "care" about everything all at once? And how can we translate care into effective, sustained action? #philanthropy