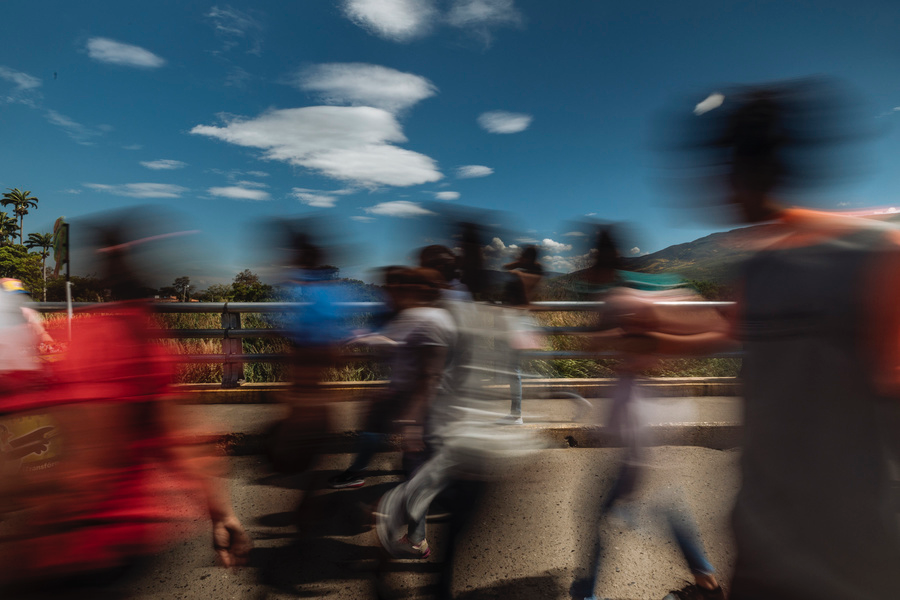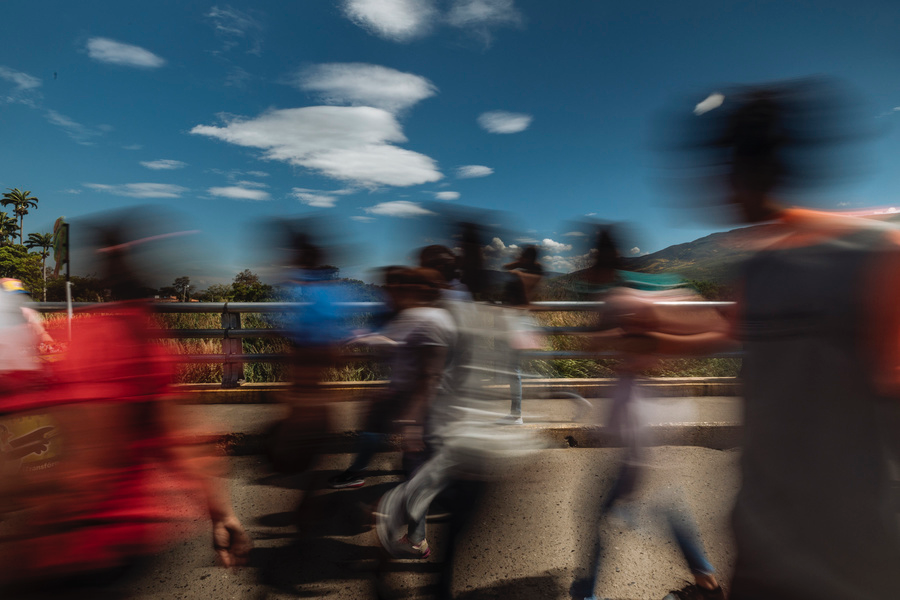 Ronald: "When you arrive to a new country you ned people to trust you"
Ronald Silva is an expert in soil science and crop production born and raised in Venezuela. When he made the decision to migrate to Peru, he struggled to find his place in this new culture and economy. After five years in his new country, Ronald and his wife decided together that starting his own business was the right path forward. After considering different options, he saw a fantastic opportunity in making and selling cuisine from his native land. He started making traditional tequeños, typical appetizers of Venezuelan cuisine and the dough for empanadas, as cuisine of the country where he was born was gaining fame beyond its borders. 
At first, Ronald sold the food ready-to-eat, but when his frozen menu gradually expanded, he decided that this was the future of his business and wished to put all his knowledge and energy into expanding his frozen food customer base. Yet he still struggled to adapt to his new culture, and to form the meaningful connections needed to become a successful entrepreneur. 
Ronald struggled with financial stability as he sought to expand his business, "But there was OIM," he shares with us, "helping and empowering. I confess that with the way of thinking that we brought from having migrated, it was difficult for me to process the idea that there were opportunities for people who came from other countries. But I understood that we could only get ahead if we learned to use the necessary tools to be autonomous. It was not just about our willpower or race. What the new culture did we had to do as well: then the pieces began to fit together, and the entrepreneur who had always been in me then put together the puzzle. Every entrepreneurship idea has a "how", a "what for" and a "why", which must necessarily be known."  
He now runs his frozen food business, Ronnytequeños, from Lima and says access to mentoring aimed at personal, professional, and social development was also "a real discovery", he tells us. "The whole block of mentoring made me understand -session by session- that on many occasions we perceive ourselves as stagnant when something goes wrong, when the accounts do not add up, when we have to decide on an issue, is because we don't focus where we should." Today Roland's business is very different from what he and his wife had originally conceived, and although they still have a long way to go, he insists: "We will always be infinitely grateful to our mentors, for showing us the way to commercial success, from the implementation of key skills in finance, marketing, product, tax issues, but above all because of the trust they helped us gain. Because that's when you feel that you will be able to achieve your dreams, your goals, and you start to believe in yourself, and you take more steps toward the right direction."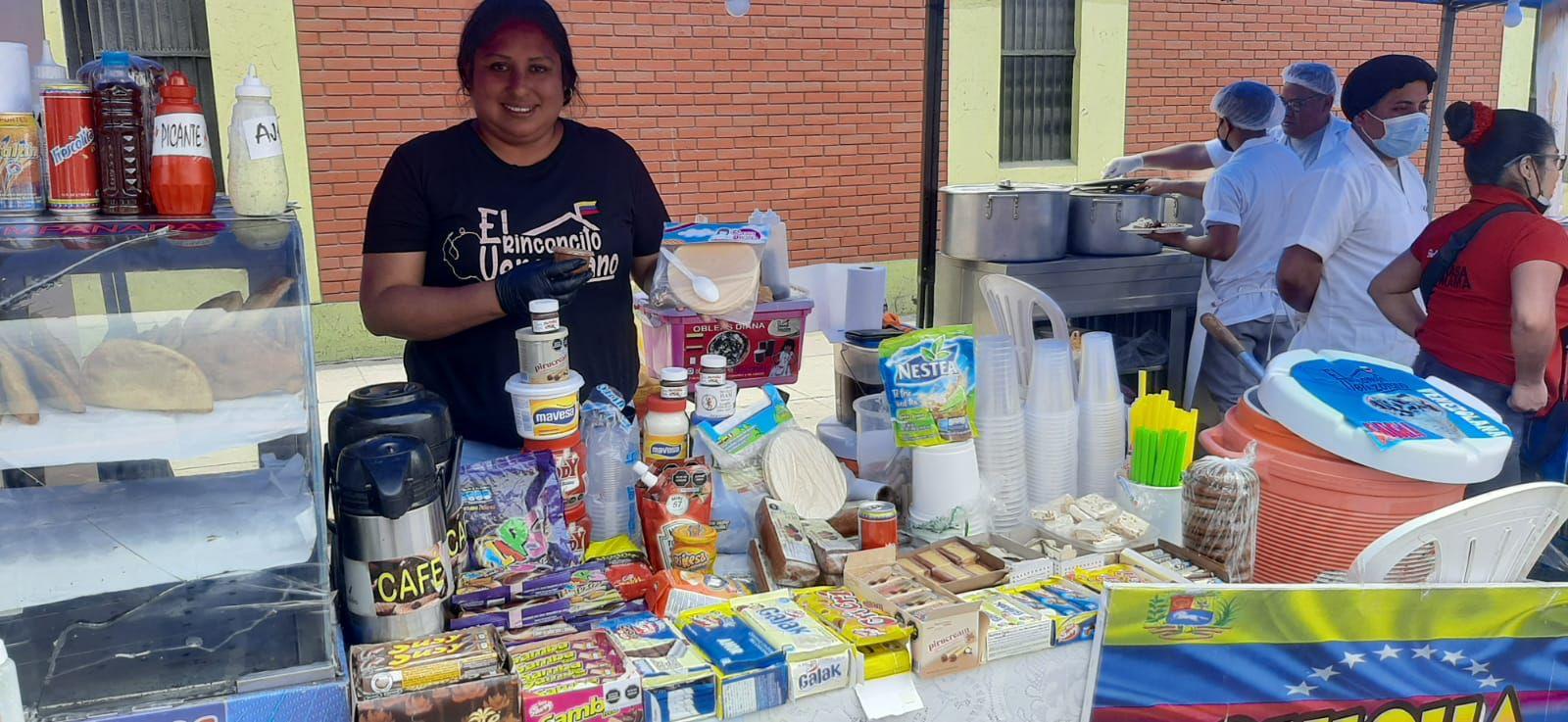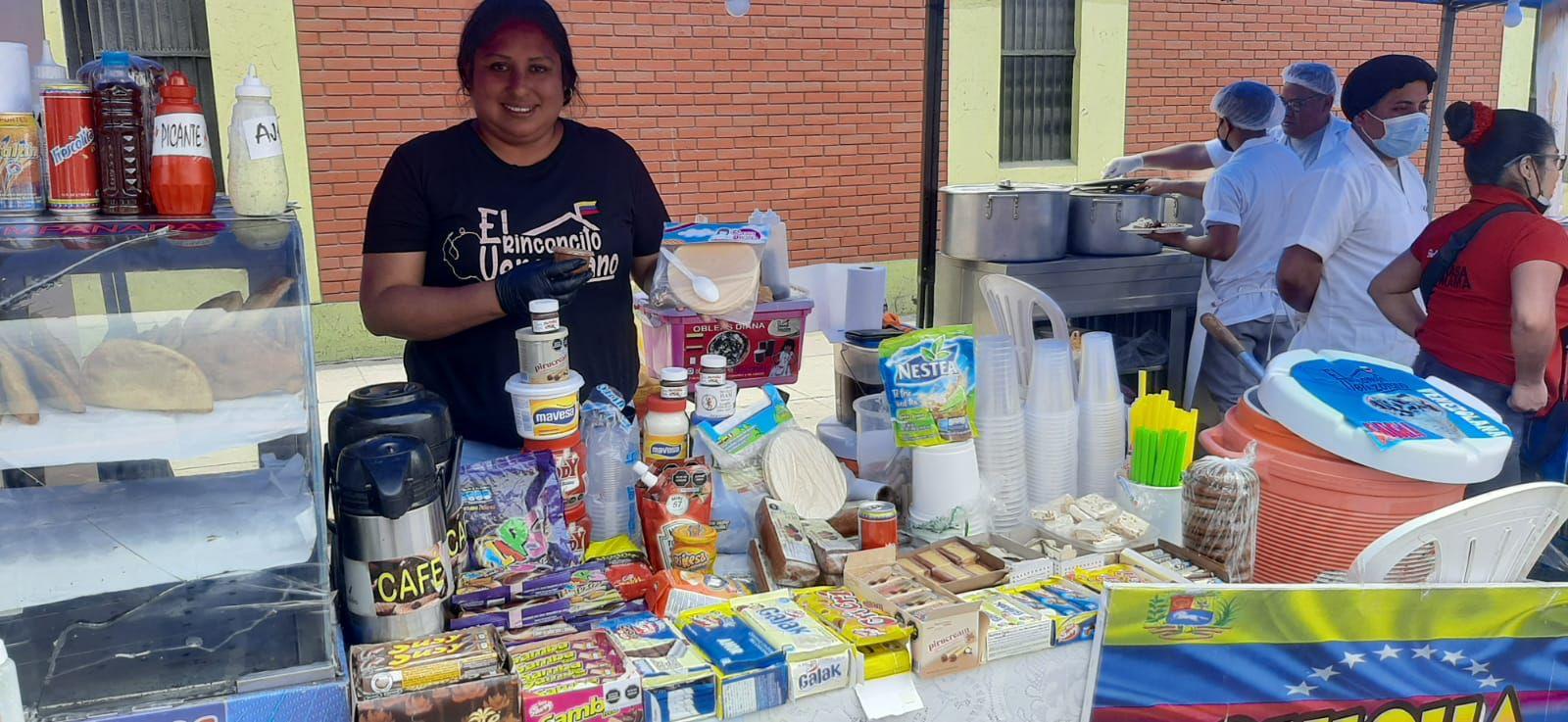 Dayana: "Sometimes, life's ironic."
Dayana Rojas, was born in Venezuela, and currently lives in Peru. Dayana tells us: "My ancestors are Peruvian, so we are two generations of migrants between the same countries. This makes everyone in my family feel that we have a double culture because we identify with both nationalities." According to Dayana, her entrepreneurship has a long history that began when her parents made the decision to return to their country from Venezuela after 43 years. The yearning to return home led this chemical engineer to leave an excellent job in one of the main petrochemical companies to migrate to Peru, although it took a full year to complete the journey. In 2018, when the family was reunited in Peru, Dayana decided to start selling the same confections her father sold back home, Venezuelan chicha. She bought the necessary tools and equipment to make this very familiar treat which is a drink containing rice, milk, sugar and a vanilla base. It requires a two-day production process to achieve the perfect chicha. 
"Life's ironic," she tells us with a smile, "my father, a Peruvian who learned to prepare the rich and delicious Venezuelan drink, raised his three children in Venezuela thanks to that product, and years later, I do it in Peru". But for this engineer-turned-entrepreneur, her passion goes beyond chichas. After selling Venezuelan delicacies on the beaches and in schools, in December 2018 she decided that it was time to gather all her products into a single brand focused on Venezuelan gastronomic culture, so she created a name that encompasses everything. Thus, Rinconcito Venezolano was born. The restaurant not only offers empanadas but also small wafers and candies from her country of origin, even sweet sandwiches, desserts and souvenirs. For Dayana, the mentoring for personal and professional development provided by IOM was much more than just support. 
It came just at the time when she needed them most. "There were days," she tells us, "When I would feel so low that I would sit down and procrastinate. I convinced myself to believe that later I would do my duties, but nothing, I had nowhere to get strength. It was as if inside I had never had passion, desire for change, or desire to grow professionally, in short: as if I had never had resources. And worst of all, I felt terribly bad seeing how time was running out for me. After the mentoring, I was able to realize that I was afraid of failing, and it was not something trivial, because the truth is that one of my biggest flaws is perfectionism. Sometimes I think that I do not carry out all my ideas, I am so afraid that it will not turn out perfect that I don't do it, then I enter a kind of vicious circle, and how does that end? Running out of strength! I am grateful to IOM for the opportunity of joining the mentoring sessions, I keep moving forward, and I manage to do it as I used to, achieving what I set out to do, taking advantage of two of my main strengths: enthusiasm and passion."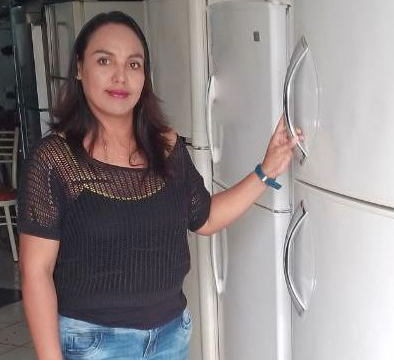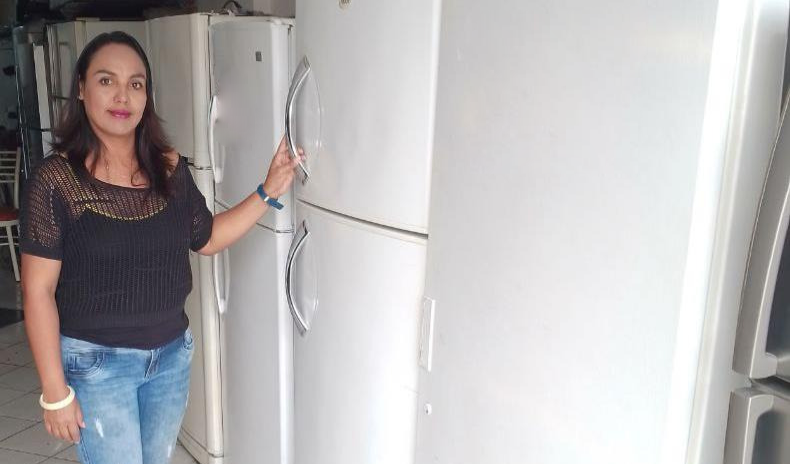 Yexira: a woman entrepreneur working hard to live a better life
For Yexira Yalili Salazar, the four years she has been in business with her partner have been a quite a challenge. The company Multiservicios y Repuestos Construfrío 36, which today has its premises in Lima began "with just a briefcase of tools, a lot of will, perseverance and desire to excel". In terms of material things, they didn't have much, except "an alliance between a Peruvian and a Venezuelan, where each one, little by little, contributed new ideas and material and economic resources." 
For Yexira, the only thing that kept them going was faith and the hope that things would improve along the way, a certainty that began to take shape in their country of origin when the economic situation in Venezuela became very difficult. The situation prompted her to move to Peru with her family in 2018 to start a new chapter. "We sold everything we had. Somehow, deep inside me I knew that there was no going back, that it would be a journey that was as long as it was definitive. Fortunately, we were well received" she says, "because I couldn't work, my three-year-old son was sick with asthma for six months and with a complicated health condition…" 
It was not until a year later, through USA for IOM's training programs for entrepreneurs, and after having acquired the first seed capital, that the business began to improve and to incorporate new services. "In 2020 and 2021 we had other trainings led by IOM and more seed capital," she tells us. "We were so happy with this new training, we were able to incorporate new business expansion tools, such as identifying potential customers, assessing the competition, suppliers, we learned to do market research, to manage social networks… To say that we are deeply grateful to the whole IOM team isn't enough. Then came the mentoring sessions, which gave us tools to strengthen ourselves, where we learned personal development strategies, social and professional growth tools to contribute the best of ourselves to the host community. But they were also important as a woman and a migrant, since I have experienced inequality in my own entrepreneurship and work environment. This was the biggest and most enriching challenge I have had in my life because I have learned to improve my self-esteem, to make different decisions and most importantly: to continue looking for new opportunities that improve my well-being. One of the most valuable things I learned during the mentoring is to shape my life with the resources that I have at my disposal, in the place where I am, and with the opportunities that I can get, with the sole goal of being happy and having a better quality of life." 
By: Nora Rodriguez 
Essayist and CEO of Architects of Happiness 


"As the pitcher, you set the tone," begins the coach of Casa Llena.  
"It doesn't matter what the score is, what the crowd is yelling, or even who's up to bat; the only thing you can control is yourself. Each time you're on the mound, it's a new opportunity to set the tone you want."  
Self-regulation is one of the many life lessons players learn on IOM's youth baseball team.  
Along with gameplay and technique, players learn life skills, including taking things one step at a time as they round the bases, and that helping each other is essential to meeting their collective goals.  
The name 'Casa Llena' or 'Full House' carries its own significance- a baseball term for when the bases are full, and scoring is imminent, it's a reminder of the value of opening our doors to new neighbors.   
Baseball represents an unlikely connection between arriving Venezuelan migrants and Ecuadorian locals in a predominantly soccer-loving country. But the 20 migrant and local youth brought together through this program see it as an opportunity to form community. 
Yolannys, a 25-year-old Venezuelan migrant, has become close to both her fellow players and their parents. She says that joining the team has made her feel at home in a new country.   
When asked about the program's impact on her, she describes how coming to practices has helped her keep focused on her goals and that the friends she's made have given her the encouragement she needed to grow her new business.   
Samuel, a local player age-10, has enjoyed making friends, having fun, and adds that he's learned a lot about the game from his Venezuelan teammates.  
But for Ximena, 15, the team's star hitter, she doesn't notice any difference between her and her Venezuelan teammates on the field. 


Last week, Maria Moreno, Head of USA for IOM Operations, met virtually with IOM's Chief of Mission in Haiti, Giuseppe Loprete, to discuss IOM's ongoing emergency response for survivors displaced by the earthquake in Haiti. 
Their conversation marks 1-month since a 7.2 magnitude earthquake hit the southern region of the country. Haiti is one of the countries most prone to natural disasters in the world. As Chief of Mission, Loprete has worked to ensure that IOM, and our partners, are prepared to respond when disaster strikes and provide long-term recovery support for affected communities.
Day Zero Operations 
Hurricane season in the Caribbean lasts from June to November, and IOM, along with its government and civil society partners, has developed extensive emergency response protocols for when disaster strikes. 
This preparation allowed IOM to mobilize quickly. Within 24 hours, IOM had deployed its team to distribute shelter and hygiene kits, including tarps, blankets, and personal sanitation materials, to those displaced from their homes.  
Lessons Learned from 2010 
After the devasting 2010 earthquake, IOM and its implementing partners dedicated themselves to preparing for the next disaster.   
Haiti developed a national Civil Protection Agency with an extensive network of field officers. This infrastructure allows Haiti to quickly coordinate with state and local bodies when an emergency occurs and has made the country a regional expert in disaster response. 
Meanwhile, IOM has developed mechanisms to act as a first responder to potential displacement events. In Haiti, this includes regularly running emergency operation simulations and mapping shelters and other life-saving resources. 
Another lesson learned from the 2010 earthquake was the importance of building and maintaining trust to humanitarian operations. For IOM, this begins with respecting local knowledge and systems already in place by the government, local associations, NGOs, and community leaders. 
Without these partnerships, IOM would be unable to help those most vulnerable. Loprete explains the reach of IOM, saying, "we cannot stop where the paved road stops. We have to go beyond that. Once we reach those that we think are the most vulnerable, we usually get there and they say to us, 'no, you have to go further, there are people over there who are worse off."  
Overlapping Crises Demand Urgent Action

 
Providing shelter is currently IOM's top priority. Many still do not have a roof over their heads as their homes are being assessed for structural integrity.  
IOM is working to avoid the prolonged displacement experienced in the wake of past disasters and is dedicated to supporting survivors throughout recovery efforts in the coming months and even years.   
"Haiti is facing multiple crises," reports Loprete, including a global pandemic, seasonal hurricanes, and institutional and political crises. He emphasized that this is a moment when we need everyone to come together to do more than recover but to build resilience to face the next crisis. 
How to Make a Difference 
IOM has already distributed 150,000 relief items to 61,000 families in Haiti. Currently, IOM is working to bring these materials the 'last mile' to those in the most remote regions who need them most. You can help by donating to organizations that are working with local partners to lead a sustainable recovery. 
If you would like to support the work UN Migration, please donate here: http://usaforiom.org/fundraising-haiti/. 
_____________________ 
For more live updates on IOM's work responding to global crises, tune in next month for more from USA for IOM's new series, From the Field.