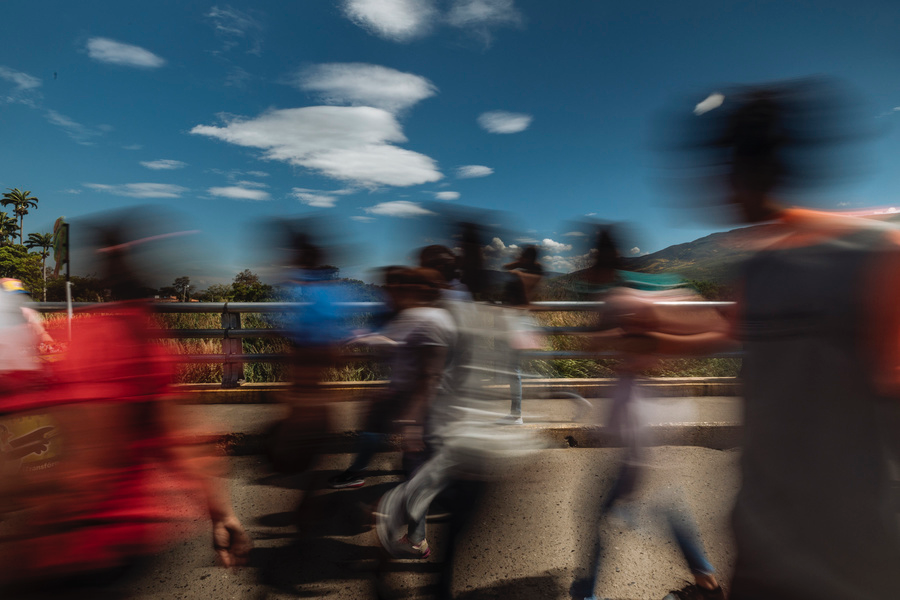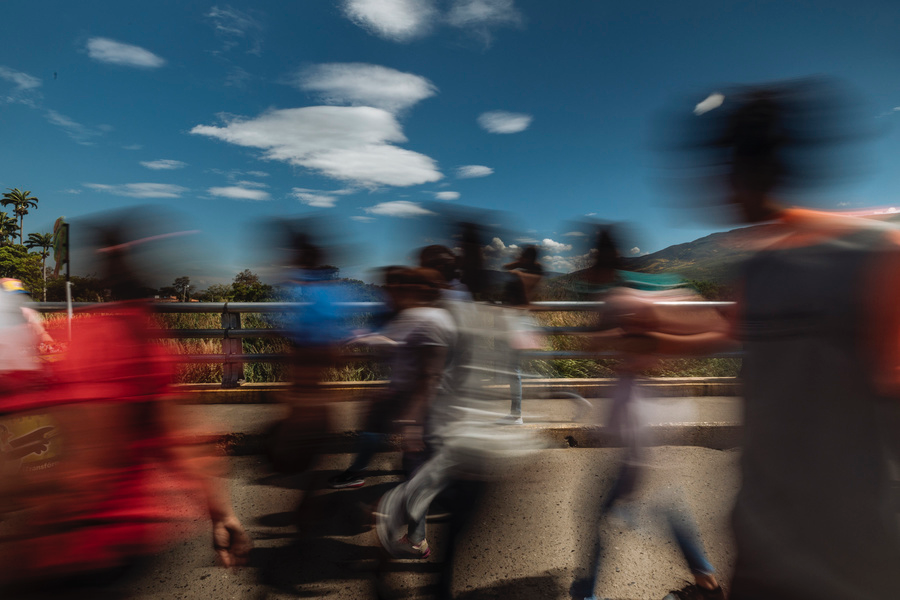 Ronald: "When you arrive to a new country you ned people to trust you"
Ronald Silva is an expert in soil science and crop production born and raised in Venezuela. When he made the decision to migrate to Peru, he struggled to find his place in this new culture and economy. After five years in his new country, Ronald and his wife decided together that starting his own business was the right path forward. After considering different options, he saw a fantastic opportunity in making and selling cuisine from his native land. He started making traditional tequeños, typical appetizers of Venezuelan cuisine and the dough for empanadas, as cuisine of the country where he was born was gaining fame beyond its borders. 
At first, Ronald sold the food ready-to-eat, but when his frozen menu gradually expanded, he decided that this was the future of his business and wished to put all his knowledge and energy into expanding his frozen food customer base. Yet he still struggled to adapt to his new culture, and to form the meaningful connections needed to become a successful entrepreneur. 
Ronald struggled with financial stability as he sought to expand his business, "But there was OIM," he shares with us, "helping and empowering. I confess that with the way of thinking that we brought from having migrated, it was difficult for me to process the idea that there were opportunities for people who came from other countries. But I understood that we could only get ahead if we learned to use the necessary tools to be autonomous. It was not just about our willpower or race. What the new culture did we had to do as well: then the pieces began to fit together, and the entrepreneur who had always been in me then put together the puzzle. Every entrepreneurship idea has a "how", a "what for" and a "why", which must necessarily be known."  
He now runs his frozen food business, Ronnytequeños, from Lima and says access to mentoring aimed at personal, professional, and social development was also "a real discovery", he tells us. "The whole block of mentoring made me understand -session by session- that on many occasions we perceive ourselves as stagnant when something goes wrong, when the accounts do not add up, when we have to decide on an issue, is because we don't focus where we should." Today Roland's business is very different from what he and his wife had originally conceived, and although they still have a long way to go, he insists: "We will always be infinitely grateful to our mentors, for showing us the way to commercial success, from the implementation of key skills in finance, marketing, product, tax issues, but above all because of the trust they helped us gain. Because that's when you feel that you will be able to achieve your dreams, your goals, and you start to believe in yourself, and you take more steps toward the right direction."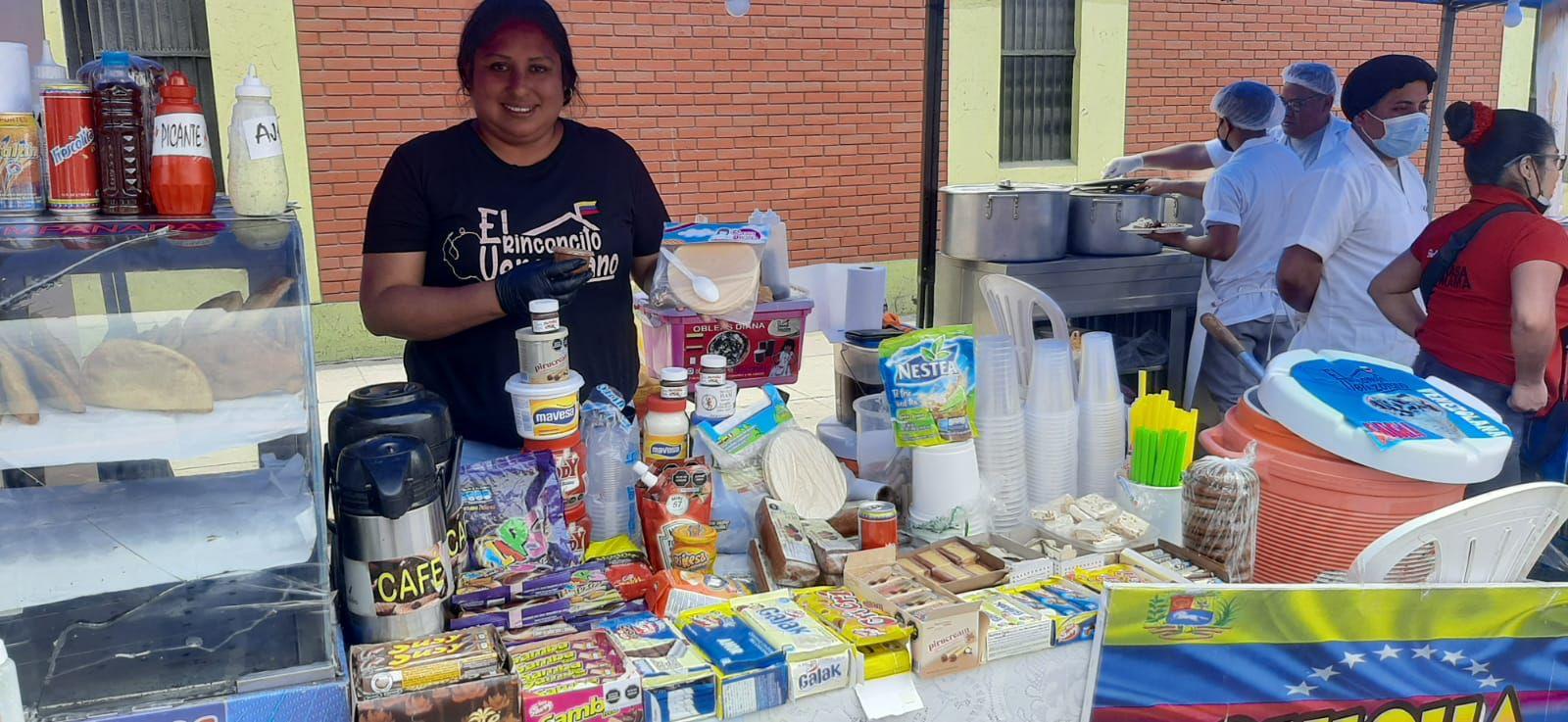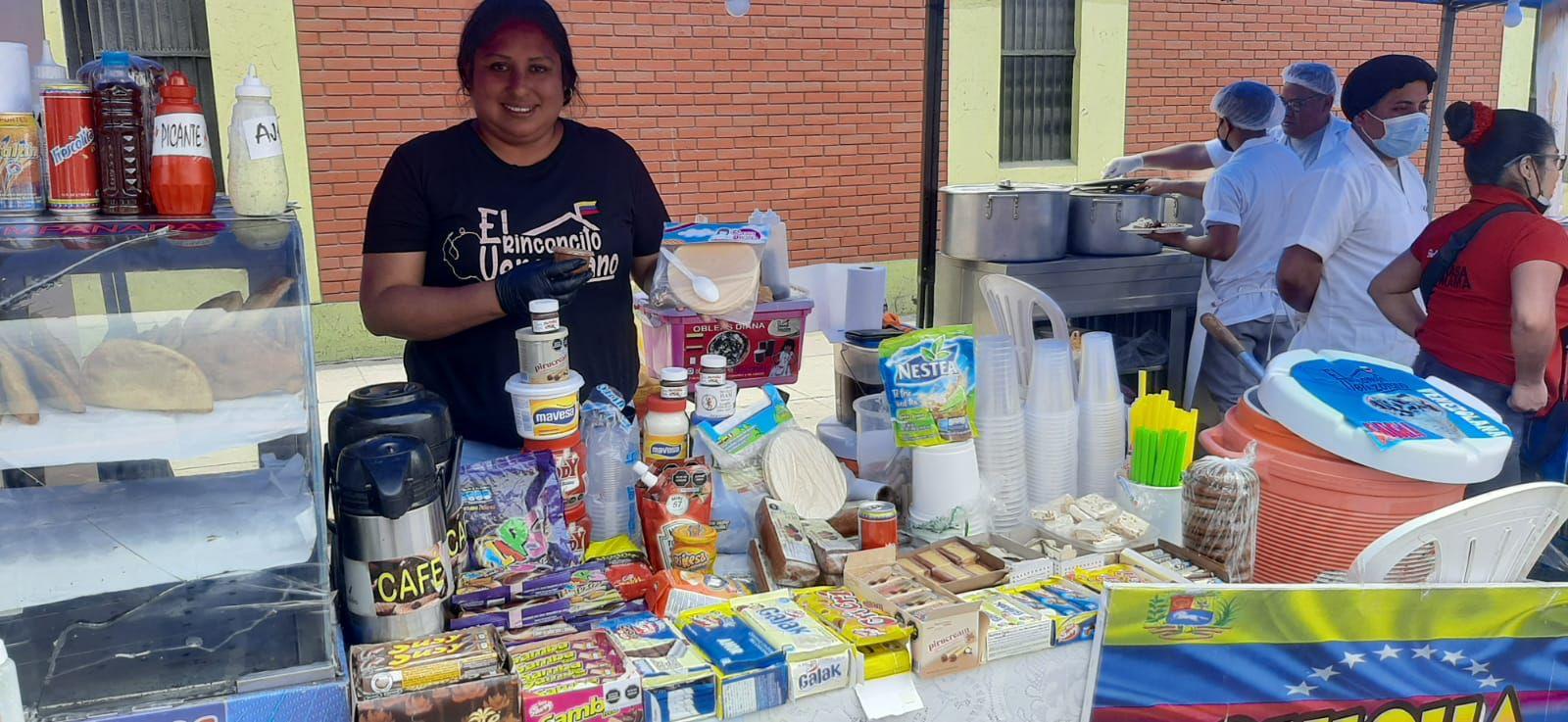 Dayana: "Sometimes, life's ironic."
Dayana Rojas, was born in Venezuela, and currently lives in Peru. Dayana tells us: "My ancestors are Peruvian, so we are two generations of migrants between the same countries. This makes everyone in my family feel that we have a double culture because we identify with both nationalities." According to Dayana, her entrepreneurship has a long history that began when her parents made the decision to return to their country from Venezuela after 43 years. The yearning to return home led this chemical engineer to leave an excellent job in one of the main petrochemical companies to migrate to Peru, although it took a full year to complete the journey. In 2018, when the family was reunited in Peru, Dayana decided to start selling the same confections her father sold back home, Venezuelan chicha. She bought the necessary tools and equipment to make this very familiar treat which is a drink containing rice, milk, sugar and a vanilla base. It requires a two-day production process to achieve the perfect chicha. 
"Life's ironic," she tells us with a smile, "my father, a Peruvian who learned to prepare the rich and delicious Venezuelan drink, raised his three children in Venezuela thanks to that product, and years later, I do it in Peru". But for this engineer-turned-entrepreneur, her passion goes beyond chichas. After selling Venezuelan delicacies on the beaches and in schools, in December 2018 she decided that it was time to gather all her products into a single brand focused on Venezuelan gastronomic culture, so she created a name that encompasses everything. Thus, Rinconcito Venezolano was born. The restaurant not only offers empanadas but also small wafers and candies from her country of origin, even sweet sandwiches, desserts and souvenirs. For Dayana, the mentoring for personal and professional development provided by IOM was much more than just support. 
It came just at the time when she needed them most. "There were days," she tells us, "When I would feel so low that I would sit down and procrastinate. I convinced myself to believe that later I would do my duties, but nothing, I had nowhere to get strength. It was as if inside I had never had passion, desire for change, or desire to grow professionally, in short: as if I had never had resources. And worst of all, I felt terribly bad seeing how time was running out for me. After the mentoring, I was able to realize that I was afraid of failing, and it was not something trivial, because the truth is that one of my biggest flaws is perfectionism. Sometimes I think that I do not carry out all my ideas, I am so afraid that it will not turn out perfect that I don't do it, then I enter a kind of vicious circle, and how does that end? Running out of strength! I am grateful to IOM for the opportunity of joining the mentoring sessions, I keep moving forward, and I manage to do it as I used to, achieving what I set out to do, taking advantage of two of my main strengths: enthusiasm and passion."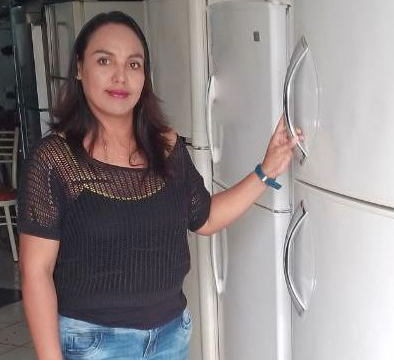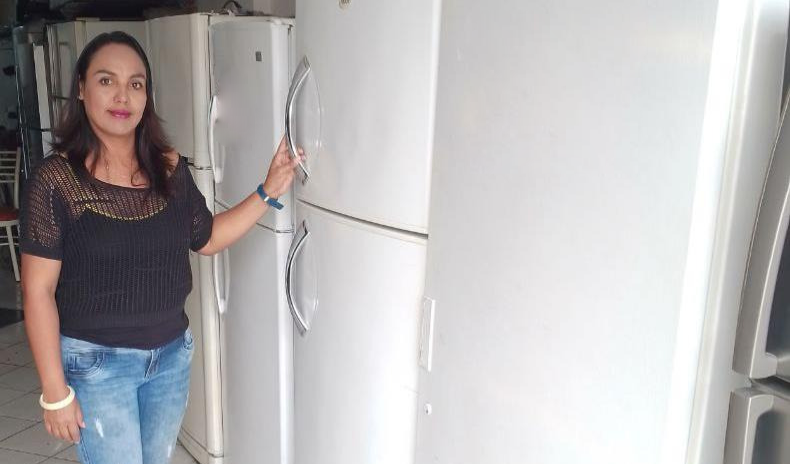 Yexira: a woman entrepreneur working hard to live a better life
For Yexira Yalili Salazar, the four years she has been in business with her partner have been a quite a challenge. The company Multiservicios y Repuestos Construfrío 36, which today has its premises in Lima began "with just a briefcase of tools, a lot of will, perseverance and desire to excel". In terms of material things, they didn't have much, except "an alliance between a Peruvian and a Venezuelan, where each one, little by little, contributed new ideas and material and economic resources." 
For Yexira, the only thing that kept them going was faith and the hope that things would improve along the way, a certainty that began to take shape in their country of origin when the economic situation in Venezuela became very difficult. The situation prompted her to move to Peru with her family in 2018 to start a new chapter. "We sold everything we had. Somehow, deep inside me I knew that there was no going back, that it would be a journey that was as long as it was definitive. Fortunately, we were well received" she says, "because I couldn't work, my three-year-old son was sick with asthma for six months and with a complicated health condition…" 
It was not until a year later, through USA for IOM's training programs for entrepreneurs, and after having acquired the first seed capital, that the business began to improve and to incorporate new services. "In 2020 and 2021 we had other trainings led by IOM and more seed capital," she tells us. "We were so happy with this new training, we were able to incorporate new business expansion tools, such as identifying potential customers, assessing the competition, suppliers, we learned to do market research, to manage social networks… To say that we are deeply grateful to the whole IOM team isn't enough. Then came the mentoring sessions, which gave us tools to strengthen ourselves, where we learned personal development strategies, social and professional growth tools to contribute the best of ourselves to the host community. But they were also important as a woman and a migrant, since I have experienced inequality in my own entrepreneurship and work environment. This was the biggest and most enriching challenge I have had in my life because I have learned to improve my self-esteem, to make different decisions and most importantly: to continue looking for new opportunities that improve my well-being. One of the most valuable things I learned during the mentoring is to shape my life with the resources that I have at my disposal, in the place where I am, and with the opportunities that I can get, with the sole goal of being happy and having a better quality of life." 
By: Nora Rodriguez 
Essayist and CEO of Architects of Happiness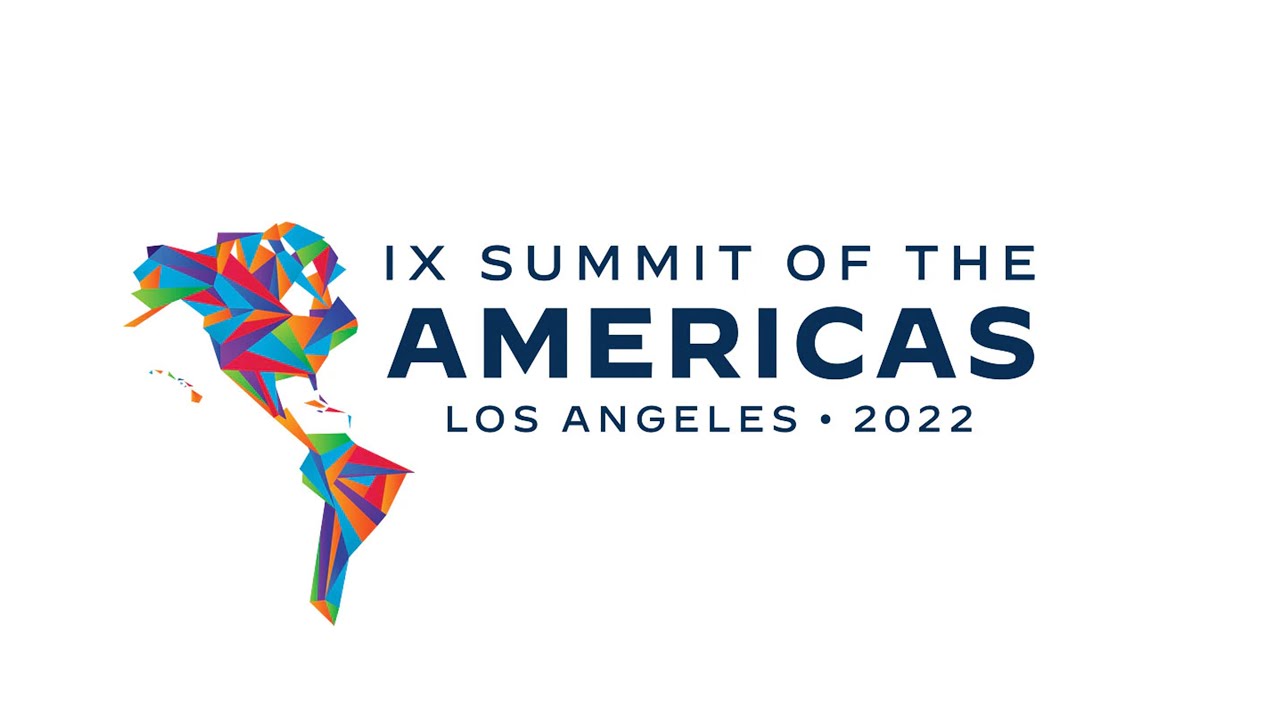 Empowering young entrepreneurs at Summit of the Americas
The 9 th Summit of the Americas begins June 6 th in Los Angeles, California. The focus is
"Building a Sustainable, Resilient an Equitable Future." As world leaders work to build a
better future, we must engage the generation hoping to flourish in the future we are
trying to build.
Young people add their voices to the Summit of the Americas in the Sixth Youth
Americas Forum. USA for IOM CEO Maria Moreno engages with this critical audience
as the moderator of a panel focused on Supporting the Integration of Migrants in the
Americas on June 7 th . The purpose is to engage stakeholders across multiple sectors to support livelihoods, advance local development and create social cohesion between
migrants and host communities.

USA for IOM also plans to elevate our work as part of IOM's Venezuelan response with
news about our Entrepreneurship in Movement program. The ongoing project, in
cooperation with Citi Foundation, works to assist Venezuelan migrants starting new
lives and new businesses in host communities. Maria Moreno explains, "We celebrate
the opportunity to highlight our "Entrepreneurship in Movement Program – EiM" as it
enters a third year. Investments like these are both aligned with the aims of this year's
Summit and are key to promoting economic resilience and inclusive, peaceful, thriving
societies for all."

The program mirrors the goals of this year's Summit, striving to build a sustainable,
resilient, and equitable future for migrants and refugees. The VI Young Americas Forum is hosted and managed by the Young Americas Business Trust in partnership with the Organization of America States.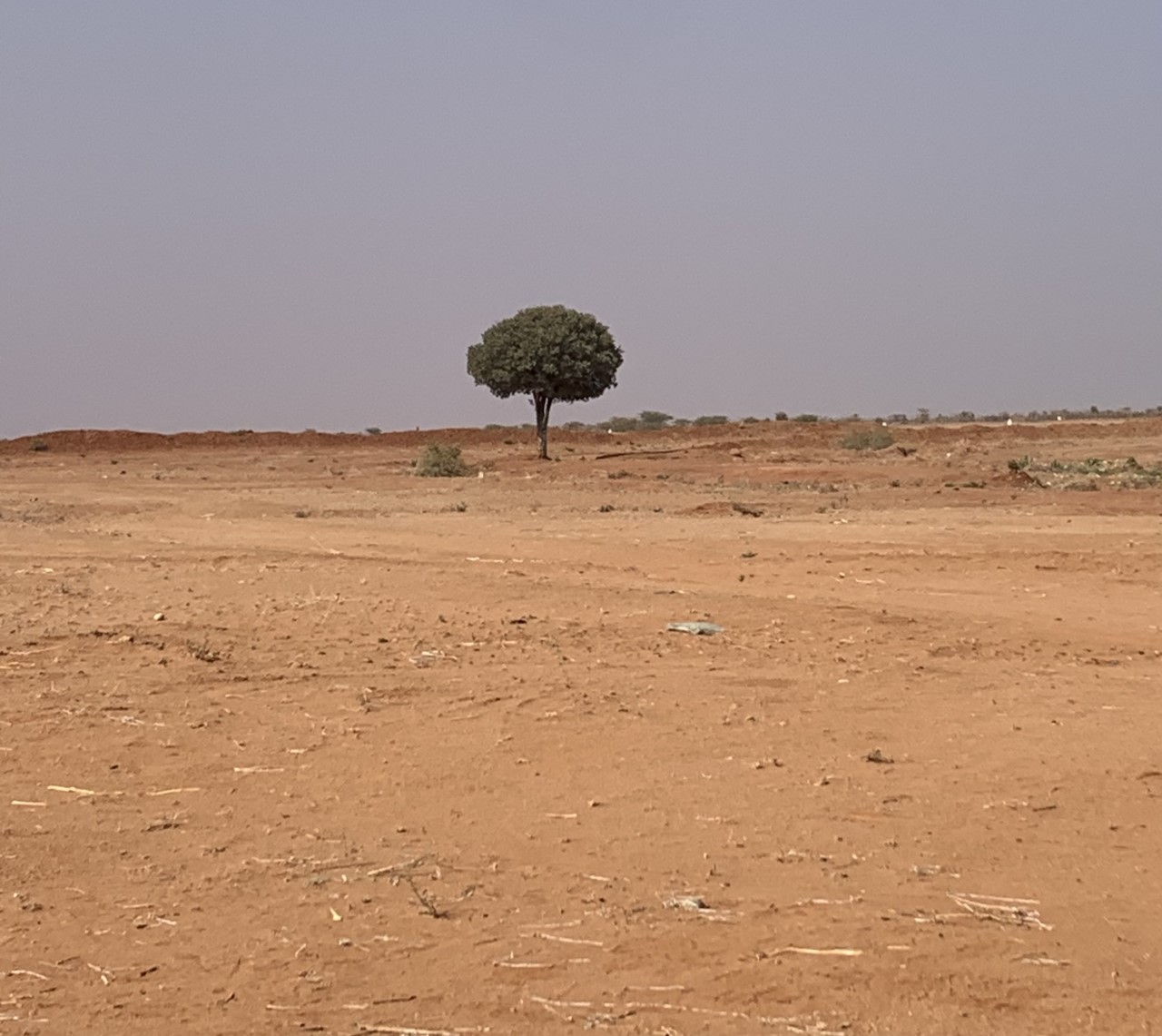 15 Million People Face Humanitarian Crisis Due to Drought in the Horn of Africa 
A single tree bravely defies the parched, scorched earth in Northern Somalia, near the border with Ethiopia. The Horn of Africa is enduring a historic drought, creating an urgent humanitarian crisis impacting an estimated 15 million people in Kenya, Somalia, and Ethiopia.   
Pastureland and waterpoints are drying up across the region, displacing pastoral and argicultural communities dependent upon livestock for their survival. Thousands of acres of crops have been destroyed and in Kenya alone, 1.4 million livestock died in the final part of last year due to the drought.  Some parts of Somalia are enduring the worst water scarcity in 40 years.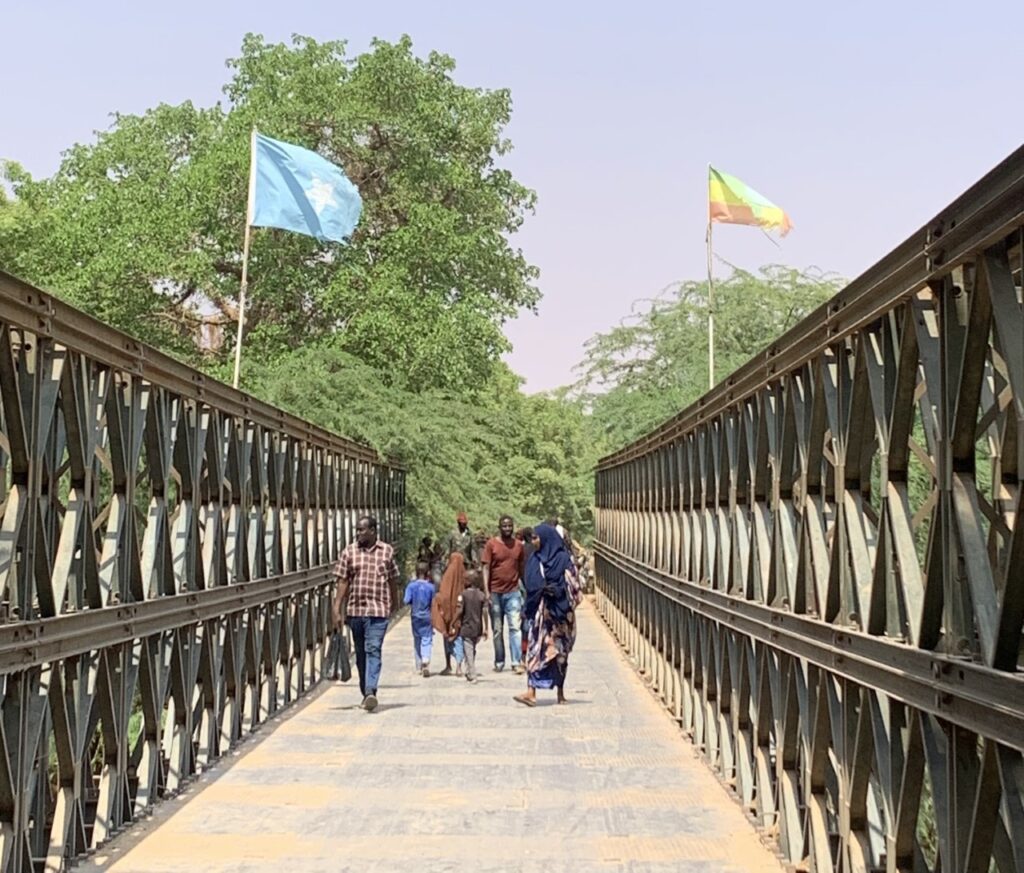 IOM's flow monitoring is recording increased drought-induced movements from Somalia into Ethiopia, with migrants likely seeking access to water and pasture. However, Ethiopia is also suffering the dire consequences of the drought. In southern and south-eastern Ethiopia, drought has eroded the livelihoods of at least 4 million pastoralist and agro-pastoralist communities. 
 
Tens of thousands of families are being forced to leave their homes in search of food, water, and pasture, heightening pressure on already-limited natural resources. Drought also increases the risk of inter-communal conflict, as farming communities and pastoralist communities compete for dwindling supplies of water.  
IOM is working closely with governments, UN agencies and partners in each country to address acute water needs of internally displaced persons (IDPs), migrants and vulnerable groups to prevent a humanitarian disaster.  
However, while IOM is actively responding, the needs are outpacing capacities due to limited resources. Additional funding is urgently needed to save lives and livelihoods, mitigate further displacement, and avoid greater needs in the future.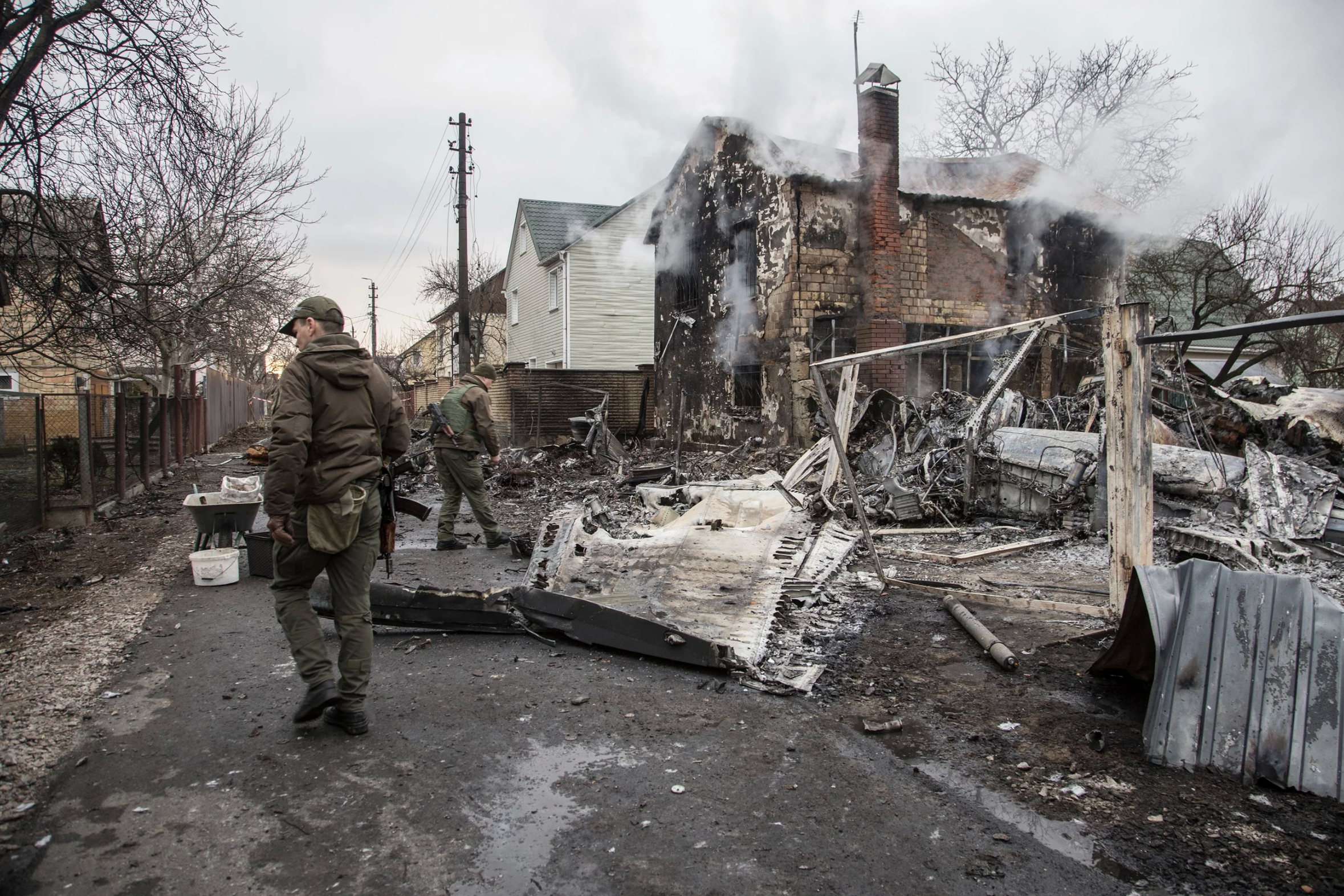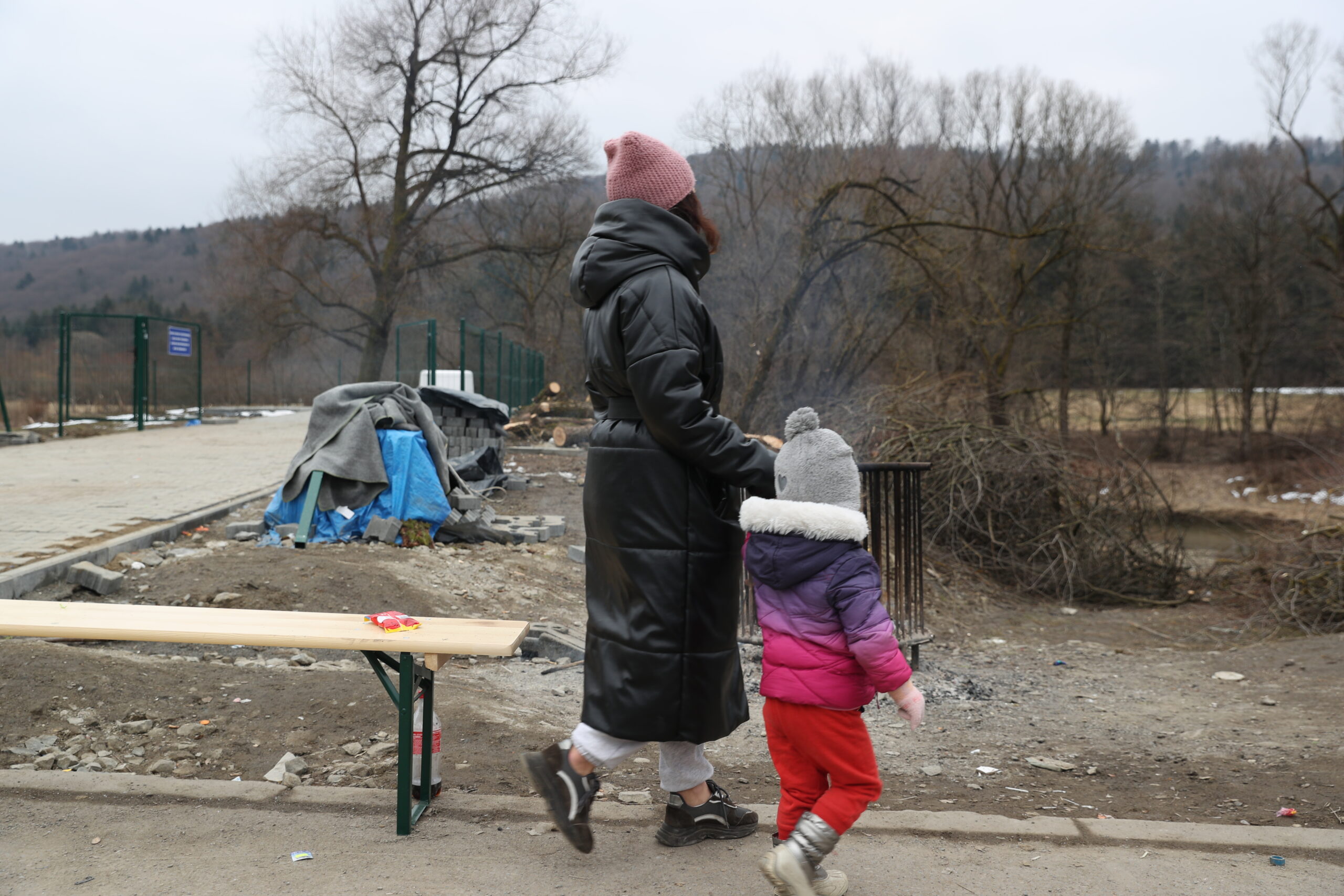 Belief is all that is left
My name is Daria, and I'm a local staff with IOM Ukraine in Kharkiv. I have been both a direct witness to, and a victim of the vast human tragedies that have unfolded since conflict overwhelmed my homeland.  
I joined the humanitarian field in 2014, when Russia annexed Crimea, and backed separatists in Donetsk and Luhansk. My journey in this line of work began in Mariupol, a city that rose from the ashes after the events of 2014 and has succumbed once more to the flames in 2022.  
Since the outbreak of hostilities in 2022, the city has been blockaded, deprived of food, water, heating, and gas, its communications from the outside world severed. Like many Ukrainians, I have relatives who fled to Mariupol following the fall of Donetsk in 2014. Right now, I have no idea whether they are dead or alive.  
The latest fragment of information I received about the city came on 1 March. A friend reported to me that Mariupol was suffering from acute food shortages, and from desperation-induced looting. Blocked from any outside supply lines, people were collecting drinking water from filthy puddles, and were under constant shelling. Two green corridors for the evacuation of civilians were the only hope for those who had remained in the city. But when people tried to leave, the shelling continued.  
At 5:00 a.m. on 24 February, I received the most terrifying phone call of my life. I was told that "the offensive had begun" and Kharkiv, where I was living, was one of the cities that had been struck first. It is one of the largest cities in Ukraine, with 2 million inhabitants. The city is oriented around a vast central Liberty Square and has a rich cultural history. As of 7 March, history is all that remains.  
I am certain that we will rebuild our Kharkiv and our country. In times of great despair and pain, when the lives of one's friends and family, when one's own life, may be snuffed out in an instant, belief is all that is left.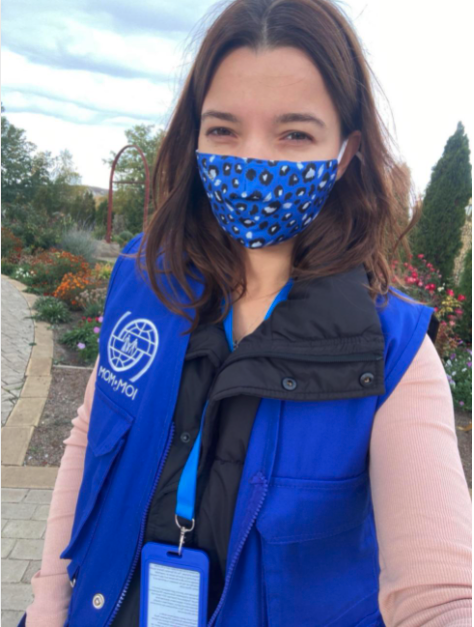 I have worked with internally displaced persons and refugees for seven years. In that time, I have encountered plenty of people for whom their home is their anchor. There are those who I have seen drown in the tempestuous waves of conflict, weighed down by their attachment to where they live. I love my parents, but I have led my own, itinerant, life for some time now. I have a responsibility not only to my family, but to others also – to my co-workers, and my friends.  
On the morning of 25 February, I left in the direction of Dnipro, where my colleagues were at the time. I felt a great sense of responsibility for these people also. Half-an-hour before curfew ended, I loaded everyone I could into the car, with whatever belongings we could gather at such short notice, and drove off into the unknown. The original plan was to drive to Dnipro; on the residential road I planned to take out of the city, shelling began. Trying to pass through was futile; returning home even more so.  
A spontaneous decision was made to head in the direction of Poltava and then on to Dnipro afterwards. It soon became clear, however, that there wasn't enough gas for the entire trip. I had five people in the car, one of them just five months old. I couldn't risk getting stuck on the road somewhere and, unable to find a gas station in Poltava, we decided to go to the town of Kremenchuk, hoping to find fuel for our onward journey.  
The wild traffic on the road. The not knowing where or when that fateful shell will fall. The overall listless suspension of my emotional state. And the general hopelessness of everything. Due to all of these things and many more, I found myself wanting to lie and look at the ceiling for hours on end after the hard road to Kremenchuk. I did not want to try to break through to Dnipro. My colleagues were of the same mind.  
And so, a new chapter of my life began, by chance, in Kremenchuk. My desire to stay a few hours in that city soon turned into a need to stay for weeks. Kremenchuk has become a hub for people who fled eastern Ukraine – a point of transit on the way to the west and away from the advancing Russians.  
Since food and medical supplies are no longer delivered to Kharkiv region, people who have managed to escape are coming to Central Ukraine to catch their breath, fill up their car, and sleep for at least an hour without the piercing sound of air raid sirens. Some of those who have managed to escape stay here in Central Ukraine, with no opportunity to go further.  
Ukraine is the largest country in Europe. In peacetime, the road from east to west took a day. Due to the shelling, the fuel shortages, and the heavy traffic, the same journey now takes the best part of a week.  
As for Kremenchuk, I can't help but marvel at the solidarity on display in such a time of crisis. Until 24 February, the small town in central Ukraine had never seen anything like this deluge of desperate, displaced persons. Since then, more than 12,000 people have come to the town. Many more have passed through. At the time of writing, there are six sites ready to offer overnight or indefinite shelter. Locals carry clothes, food, hygiene products, mattresses, blankets, and pillows for new arrivals. Several bank accounts have been set up to raise funds for the needs of the displaced.  
I know for sure that in nearby towns such as Kryvyi Rih, Oleksandria and Poltava – which have similarly become transit hubs for thousands – vast and unprompted humanitarian action is taking place. By the efforts of the concerned townsfolk, everyone's basic needs are being met and they are being offered a roof over their head. Still, everyday more people arrive. 
The city continues to function, and supplies of food, medicine and gasoline are available; however, the rate of consumption has increased and now, with each new day of the war, one finds more and more empty supermarket shelves and medicines out of stock.  
Defiantly, I believe we will make it through this war. Belief is all that is left.  
By Daria Rumiantseva, IOM Ukraine 
IOM is on the ground supporting the people from Ukraine. Join us providing humanitarian aid to the people of Ukarine.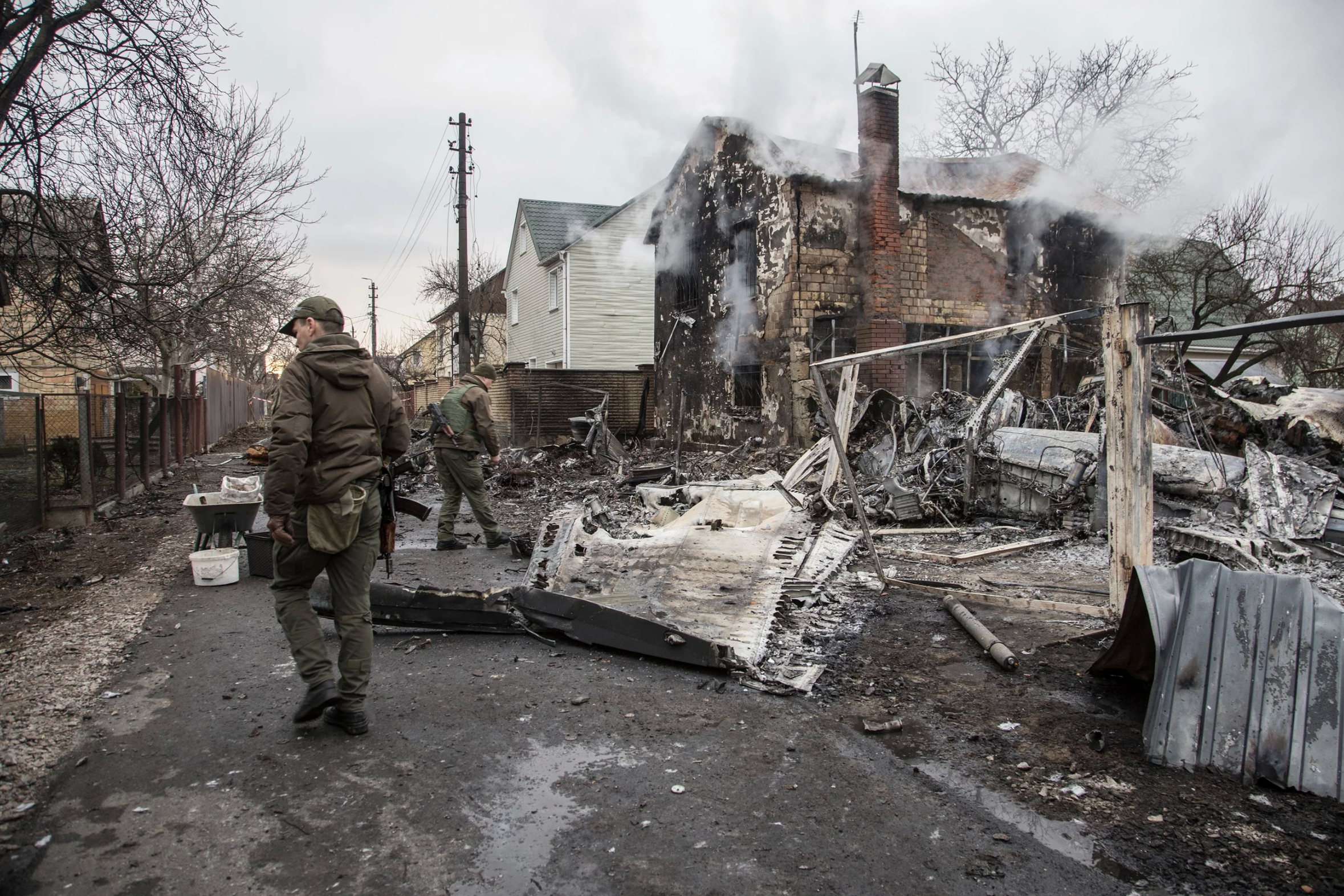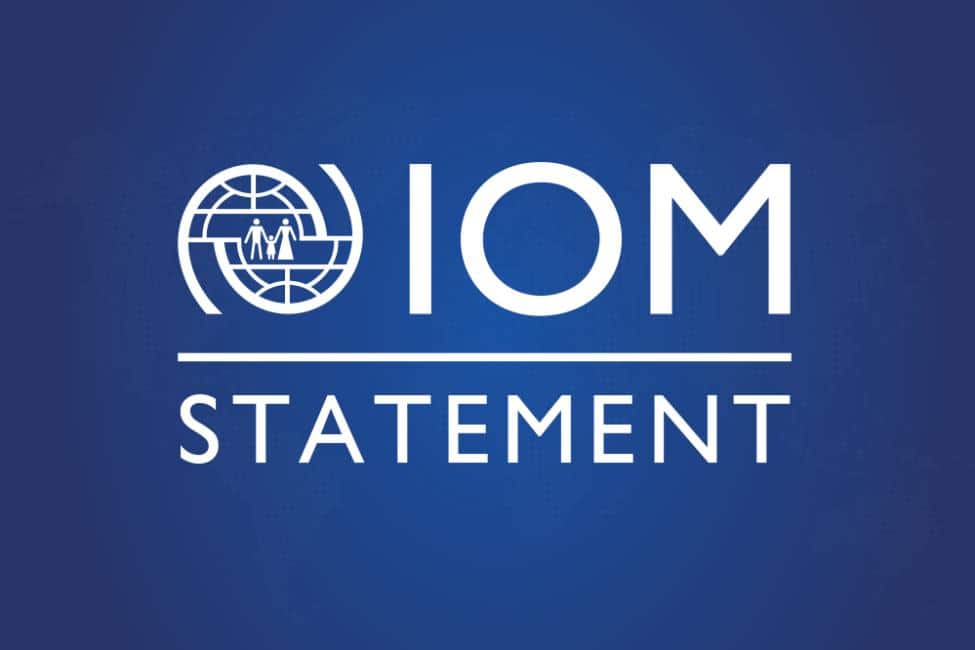 Geneva – We are extremely worried about the escalation of military action in Ukraine and the deteriorating humanitarian situation. 
We reiterate the United Nations Secretary General António Guterres' call for an immediate cessation in hostilities and the protection of civilians and civilian infrastructure. 
Eight years of conflict in Ukraine have displaced over 1.4 million people who now rely on assistance to meet their daily needs. This escalation will only deepen the humanitarian needs and compound the suffering of millions of families. 
IOM, alongside the United Nations and the humanitarian community, is committed to staying and delivering vital assistance to the people of Ukraine and stands ready to respond to the emerging humanitarian needs in the country and the region, in close coordination with governments and partners. 
We will continue to operate in a neutral and impartial manner, prioritizing the humanitarian imperative. 
Source: IOM Global website 
IOM is on the ground supporting the people from Ukraine. Join us providing humanitarian aid to the people of Ukarine.
*USA for IOM is a registered 501(c)(3), all donations are 100% tax-deductible.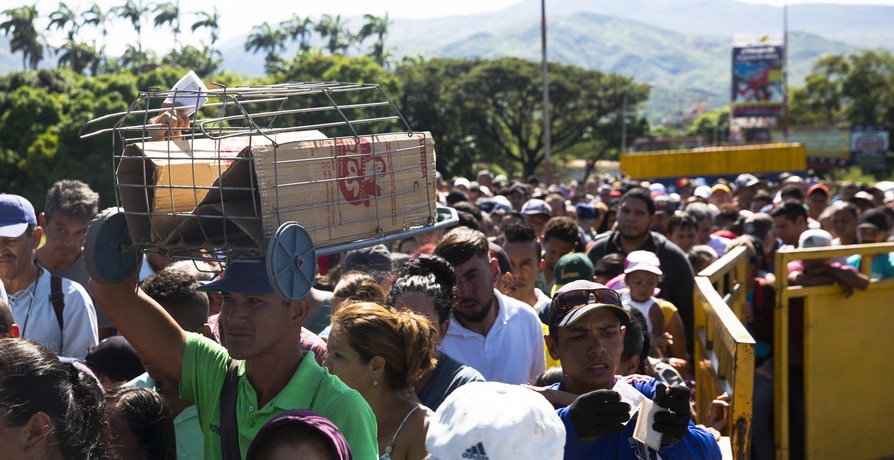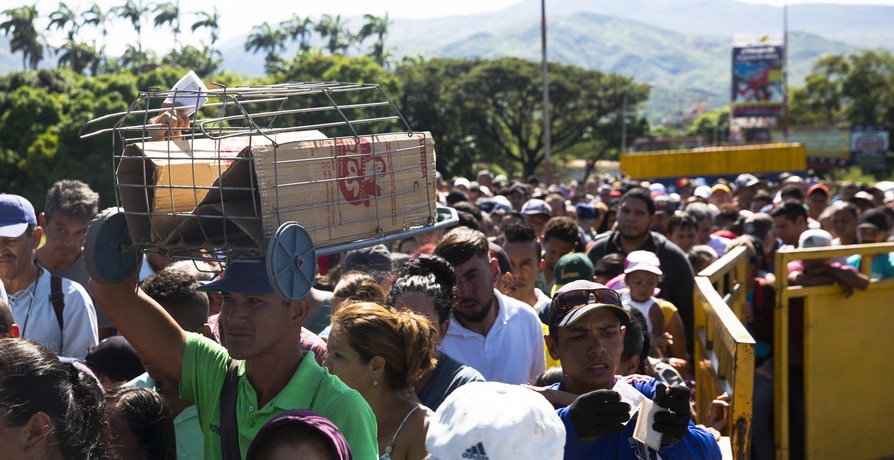 The latest special issue of the Harvard Data Science Report explores the critical part data science plays in helping understand migration while also helping displaced persons by combating misinformation surrounding migration.  
This collaboration showcases the importance of data science in the more significant move to help those displaced and migrating. Members of our team participated in different articles on this issue, and we invite you to read them to explore this further: 
— Our Board Director, Tolu Olubunmi, shares her immigrant story in the article When Lions Write: An American Immigrant Story. This genuinely inspiring testimony lets us fully comprehend the importance of hope as a critical factor for migrants to make a difference and create the lives they want and deserve.
— Co-Editors Liberty Vittert and Rita Ko explore integrating academic and industry exploration of multiple aspects of forced displacement and world migration in the article "How Can Data Science Revolutionize Humanitarian Crises?. With 82.4 million forcibly displaced people, new approaches to the global refugee crisis are vital to combat the hostile rhetoric around human mobility, especially during the COVID-19 pandemic. 
— Last but not least, in the article "How can improved data and information systems be applied more universally to the growing list of life-threatening human crises we now see around the globe and those that will inevitably follow?" James N. Purcell, our board chairman, explores the role of humanitarian aid in the article The Humanitarian Journey: From Root Causes to Recovery.
Collaborations like these, in which institutions create spaces for discussion, are integral to successfully help those in greatest need and successfully build a better future for all. In this case, migration showcases the significance of human mobility both historically and now and increases awareness on how much we have to learn from people on the move in facing the challenges of the world today.  
We invite you to read the complete issue here for more information! 


"As the pitcher, you set the tone," begins the coach of Casa Llena.  
"It doesn't matter what the score is, what the crowd is yelling, or even who's up to bat; the only thing you can control is yourself. Each time you're on the mound, it's a new opportunity to set the tone you want."  
Self-regulation is one of the many life lessons players learn on IOM's youth baseball team.  
Along with gameplay and technique, players learn life skills, including taking things one step at a time as they round the bases, and that helping each other is essential to meeting their collective goals.  
The name 'Casa Llena' or 'Full House' carries its own significance- a baseball term for when the bases are full, and scoring is imminent, it's a reminder of the value of opening our doors to new neighbors.   
Baseball represents an unlikely connection between arriving Venezuelan migrants and Ecuadorian locals in a predominantly soccer-loving country. But the 20 migrant and local youth brought together through this program see it as an opportunity to form community. 
Yolannys, a 25-year-old Venezuelan migrant, has become close to both her fellow players and their parents. She says that joining the team has made her feel at home in a new country.   
When asked about the program's impact on her, she describes how coming to practices has helped her keep focused on her goals and that the friends she's made have given her the encouragement she needed to grow her new business.   
Samuel, a local player age-10, has enjoyed making friends, having fun, and adds that he's learned a lot about the game from his Venezuelan teammates.  
But for Ximena, 15, the team's star hitter, she doesn't notice any difference between her and her Venezuelan teammates on the field.