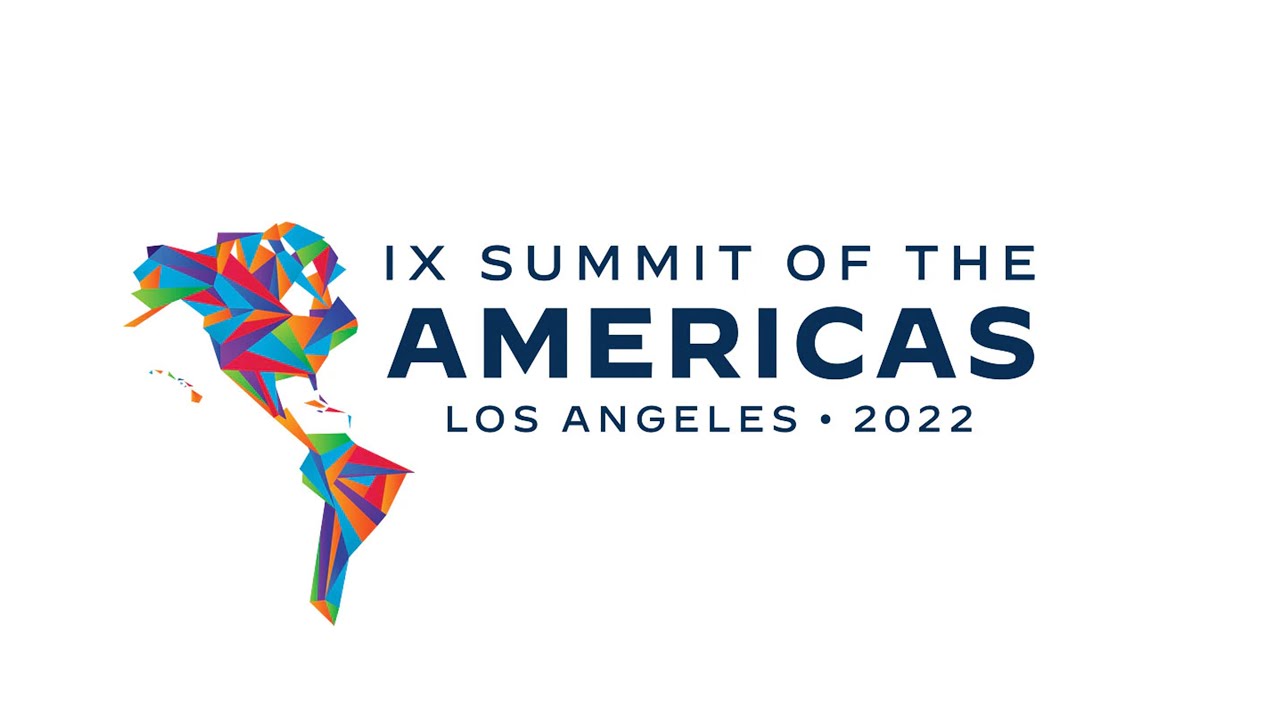 Empowering young entrepreneurs at Summit of the Americas
The 9 th Summit of the Americas begins June 6 th in Los Angeles, California. The focus is
"Building a Sustainable, Resilient an Equitable Future." As world leaders work to build a
better future, we must engage the generation hoping to flourish in the future we are
trying to build.
Young people add their voices to the Summit of the Americas in the Sixth Youth
Americas Forum. USA for IOM CEO Maria Moreno engages with this critical audience
as the moderator of a panel focused on Supporting the Integration of Migrants in the
Americas on June 7 th . The purpose is to engage stakeholders across multiple sectors to support livelihoods, advance local development and create social cohesion between
migrants and host communities.

USA for IOM also plans to elevate our work as part of IOM's Venezuelan response with
news about our Entrepreneurship in Movement program. The ongoing project, in
cooperation with Citi Foundation, works to assist Venezuelan migrants starting new
lives and new businesses in host communities. Maria Moreno explains, "We celebrate
the opportunity to highlight our "Entrepreneurship in Movement Program – EiM" as it
enters a third year. Investments like these are both aligned with the aims of this year's
Summit and are key to promoting economic resilience and inclusive, peaceful, thriving
societies for all."

The program mirrors the goals of this year's Summit, striving to build a sustainable,
resilient, and equitable future for migrants and refugees. The VI Young Americas Forum is hosted and managed by the Young Americas Business Trust in partnership with the Organization of America States.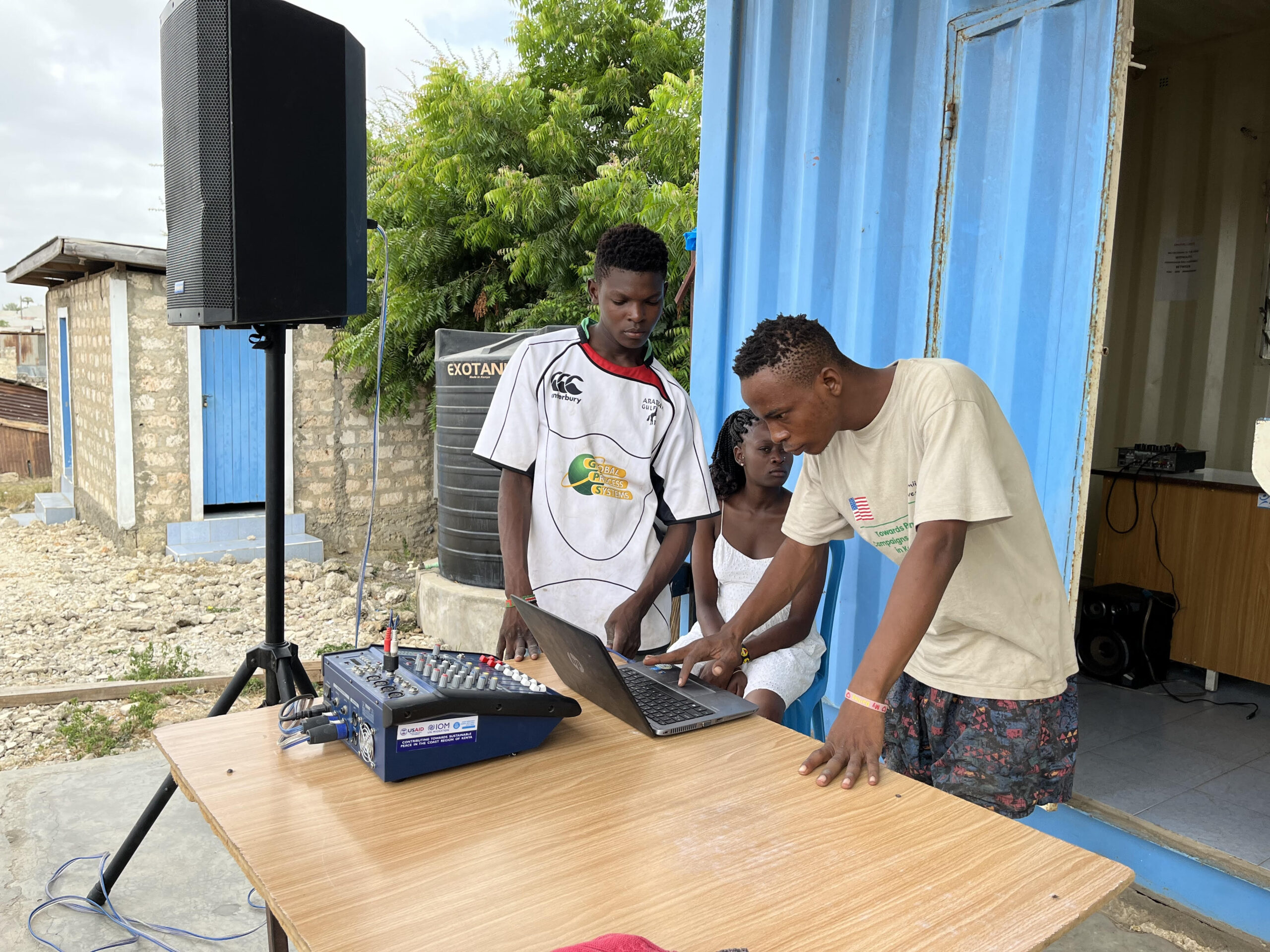 International Day of UN Peacekeepers: People. Peace. Progress. The Power of Partnerships
Each year on May 29th the United Nations honors UN Peacekeepers. This year, the UN marks the occasion under the theme "People Peace Progress: The Power of Partnerships." USA for IOM honors those partnerships in highlighting the IOM Kenya's peace building programs in Mombasa.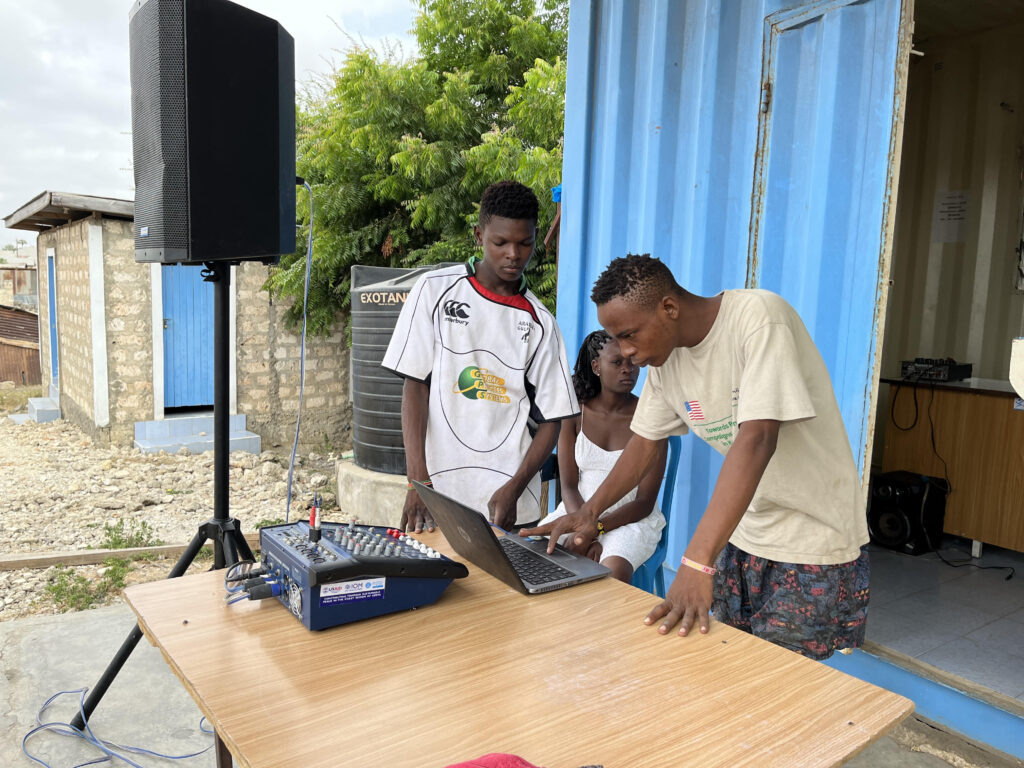 In March, USA for IOM visited the Kadzandani ICT Hub in a Mombasa sub-county. IOM began supporting the center in 2021 through the "contributing to sustainable peace" program. The goal is simple: give young people options and opportunities to prevent them from joining drug gangs or extremist groups.  Through a partnership with Family Health Options Kenya, young people are taught life skills as they are mentored for the job market. Artistic talents flourish with audio/visual training and performances. The center is a safe space and has connected youth and parents with a path away from the false promise of easy money from gang recruiters.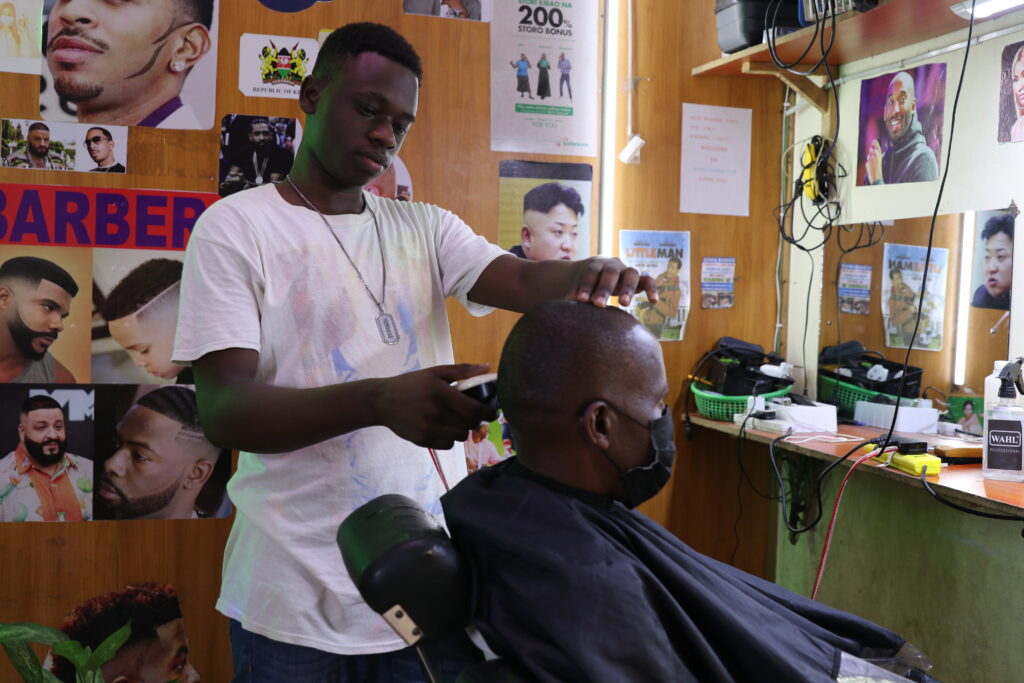 In a more urban part of Mombasa, IOM established the Majengo Yourh Resource Center in 2016 with the support of the German government, The Kenyan Government considers Majengo a hot spot for youth radicalization and recruitment by the violent extremist group Al-Shabaab. Local youth are trained in beauty, tailoring and computer skills. It is a fully operational center providing real services to the community while giving young people work experience and options for their future. The result is fewer young people joining gangs. 
This May 29th, USA for IOM celebrates the power of collaboration between civil society organizations, local government, clergy, grassroots initiatives, and IOM. Today, we thank all those who work with us in the pursuit of peace.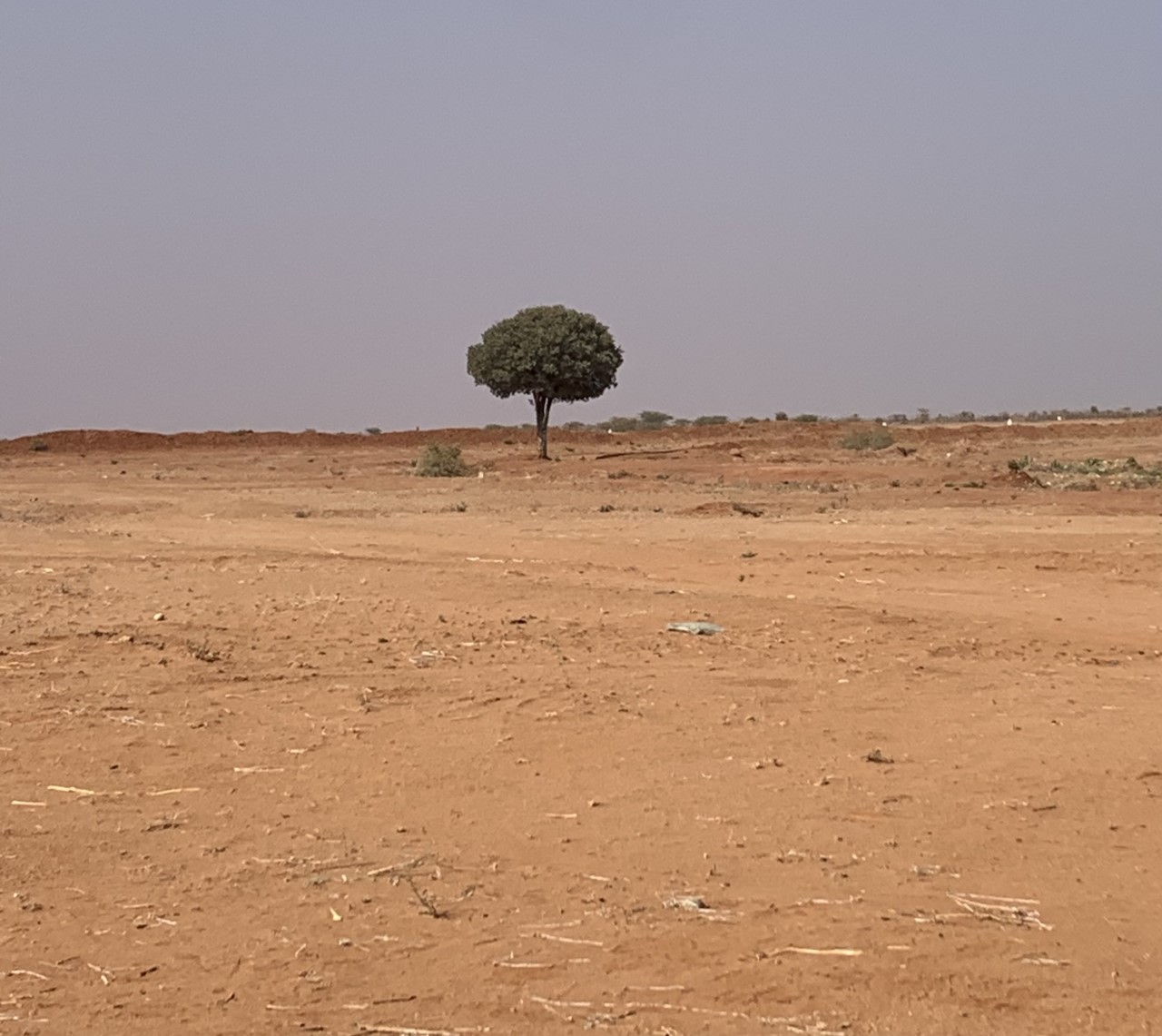 15 Million People Face Humanitarian Crisis Due to Drought in the Horn of Africa 
A single tree bravely defies the parched, scorched earth in Northern Somalia, near the border with Ethiopia. The Horn of Africa is enduring a historic drought, creating an urgent humanitarian crisis impacting an estimated 15 million people in Kenya, Somalia, and Ethiopia.   
Pastureland and waterpoints are drying up across the region, displacing pastoral and argicultural communities dependent upon livestock for their survival. Thousands of acres of crops have been destroyed and in Kenya alone, 1.4 million livestock died in the final part of last year due to the drought.  Some parts of Somalia are enduring the worst water scarcity in 40 years.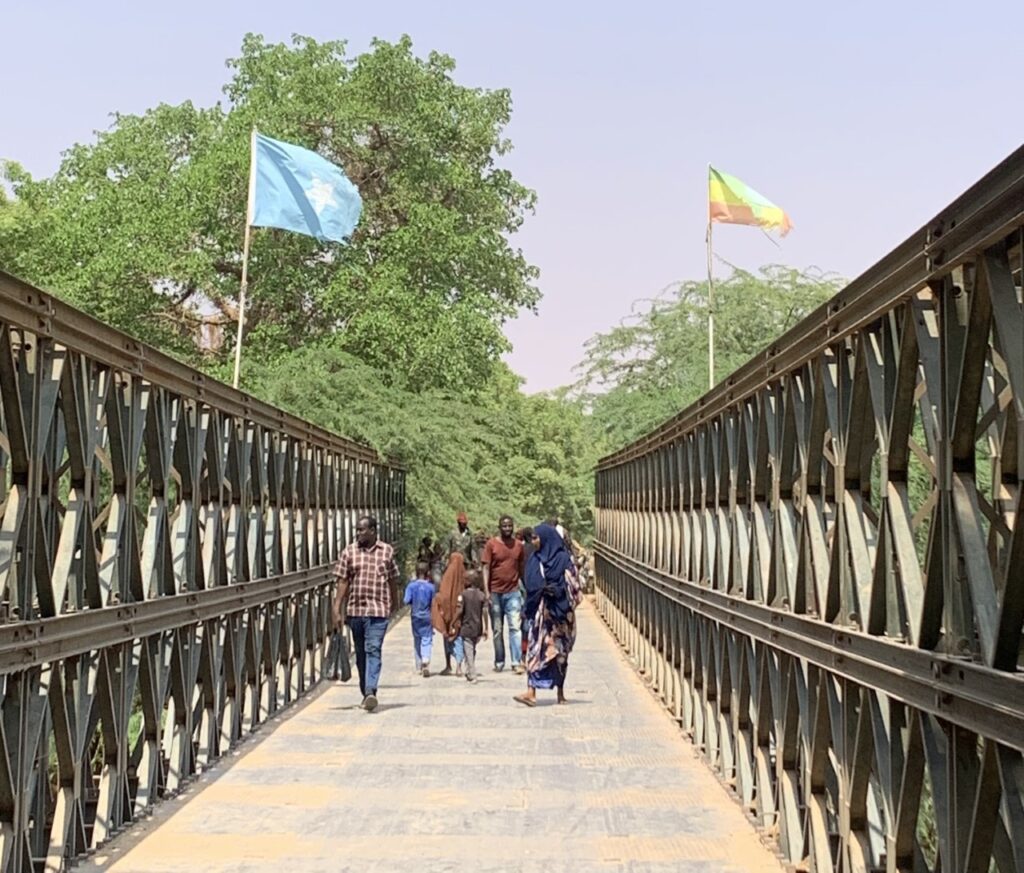 IOM's flow monitoring is recording increased drought-induced movements from Somalia into Ethiopia, with migrants likely seeking access to water and pasture. However, Ethiopia is also suffering the dire consequences of the drought. In southern and south-eastern Ethiopia, drought has eroded the livelihoods of at least 4 million pastoralist and agro-pastoralist communities. 
 
Tens of thousands of families are being forced to leave their homes in search of food, water, and pasture, heightening pressure on already-limited natural resources. Drought also increases the risk of inter-communal conflict, as farming communities and pastoralist communities compete for dwindling supplies of water.  
IOM is working closely with governments, UN agencies and partners in each country to address acute water needs of internally displaced persons (IDPs), migrants and vulnerable groups to prevent a humanitarian disaster.  
However, while IOM is actively responding, the needs are outpacing capacities due to limited resources. Additional funding is urgently needed to save lives and livelihoods, mitigate further displacement, and avoid greater needs in the future.